Welcome back, everyone. Hope you all had a nice weekend with the Falcons off over that stretch and either got outside to explore your area or parked it in front of NFL RedZone with a frosty beverage and some snacks.
I did a bit of both this weekend. We're still relatively new to the Atlanta area, so we did some touristy stuff in Centennial Park, hitting up the Georgia Aquarium and the Ferris wheel before running around the park itself. Hung around the house, threw batting practice to the five-year old, watched some football and a bummer of an Atlanta United playoff game. Congrats to them, though, on a resurgent season.
Now I'm back, recharged and ready for the Falcons home stretch. Let's kick it off with this Monday Bair Mail.
Charlie C. from Boulder, Colo.
Scott, Terry Fontenot was able to sign Cordarrelle Patterson last off-season to one year deal for only $3 million, and I read that Spotrac estimates that it would cost the falcons about $6.2 million to sign Cordarrelle Patterson to a 2 year contract extension if Patterson chooses not to test free agency, so don't you think that terry Fontenot needs to hurry and try to sign Patterson to a two year extension asap?
Bair: So much of this is about cap space, Charlie. And whether Cordarrelle Patterson wants to test free agency, which is a real possibility coming off a career year this deep into his NFL tenure. Most non-quarterbacks don't have an opportunity to cash in this late. Patterson does, and it may be his best chance to do so.
Could the Falcons sweeten the pot enough to coax Patterson out of testing the market? That might be tough. We saw evidence of Patterson's value on Thursday, when he was unavailable against New England. In my opinion, the Falcons should re-sign him. Can they find a value that works for both sides? That's the real question here.
David White from Marietta, Ga.
So in the hopes that the HC & GM read Bair Mail, I'd like to suggest we heavily consider drafting Desmond Ridder with one of the two Round 2 draft choices this coming year. To me he looks a lot like a more mobile Matt Ryan type-QB. He's a 4 year starter, so he's not one of these one year wonder QB's. He could sit behind Matt for a year and maybe he becomes another 10+ year franchise QB for the Falcons. I don't think any of the currently predicted first round QB's will be successful in the pros.
Bair: Let's run this as a grand experiment, David, to see if Arthur or Terry are Bair Mail regulars. Hey guys! David has a recommendation. Let us know what you think and that you read this, maybe with a wink and a nod next time we cross paths. Ha.
In all seriousness, the goal is to be like the Colts and go from Peyton Manning to Andrew Luck. A terrible season is normally required to get the high NFL draft pick. The Falcons will put a succession plan together, but I do think Matt Ryan has a few years left playing a high level. There's no rush to find a quarterback.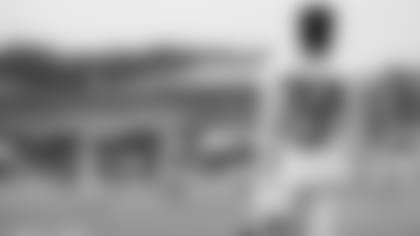 Tim Hall from Aurora, Ohio
Why do we continue to allow veteran safeties to give halfhearted efforts instead of just letting the young guys have at it?
Bair: Two things, Tim. One, lots of people ask about starting Jaylinn Hawkins and Richie Grant over Erik Harris and Duron Harmon. Hawkins is essentially a starter who plays a ton and has been a quality contributor when healthy. The Falcons have a long-term development plan for Grant, and he has some improvement left before taking on a bigger role. I think we all saw on Thursday that he made some rookie mistakes.
And two, I would challenge the fact that the veterans don't give their all. They are both max-effort guys and good leaders who are important members of the unit. There are many who want to look to the future. We're simply not there yet, with Grant especially.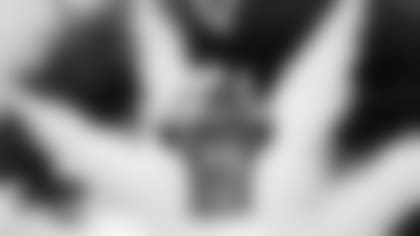 Anthony Turner from Fort Mill, S.C.
I D V R ' d the game between the Falcons & the Patriots this past Thursday. I went back & reviewed the game with the offensive & defensive lines as a focus . What I saw was several offensive linemen, & I won't name names get beat not once but several times. Same with the defense, I seen several lineman that had very little pocket push . So their Quarterback set back there eating a sandwich while killing the secondary in the pass game. IF THE FALCONS DON'T GET THE TRENCHES CORRECTED, IT WILL BE A LONG SEASON !! Falcon fans have saying this for several years now . It's pass time to get the trenches right.
Bair: I really don't like heaping blame on the offensive line. Those guys get zero credit when things go right and so much criticism when they don't. But you're right, Anthony. The offense can't go if the offensive line doesn't hold up. It has struggled run blocking most of the year, but the pass protection has struggled against some of the league's best rushers. Head coach Arthur Smith said everything's on the table regarding offensive fixes. That might include some personnel changes up front.
I think the defensive line has been better with some personnel changes, though there just aren't enough quality edge rushers here to really get after it rushing four. That's just my opinion, and I think adding talent there should be an offseason priority.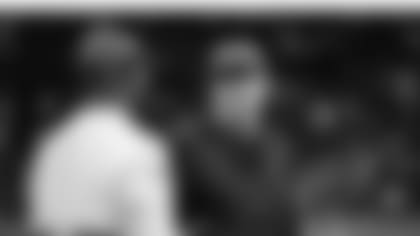 Kerry Miller from Centerville, Ga.
Going into this season I told some friends I thought 7 -8 wins would be a very successful season for the Falcons. I still feel that way but it's going to be tough. What is the feeling around the Falcons for a successful season?
Bair: I think it's less about wins totals than progress. I covered a 2014 Raiders team that went 3-13 and lost 10 straight to start the year, but that season ended with great optimism because a young foundation featuring Derek Carr, Khalil Mack and Gabe Jackson had formed.
Think of this Falcons team through that lens. Is there a young foundation to build around? Have they developed under the coaching staff. Did we see improvement executing schemes? Will that execution improve with talent upgrades? You'll need to answer yes to all those questions. Then you can look at the win total, which will show whether they were able to rebound after a tough two-game stretch against the Cowboys and Patriots.
And we're on to Jacksonville. Submit your questions right here for inclusion in Wednesday's forward-looking Bair Mail. Falcons Final Whistle | A Postgame Podcast
Break down the hottest topics surrounding the Atlanta Falcons and how they can impact the team's success with Falcons Insiders Scott Bair, Tori McElhaney and Terrin Waack. Like and subscribe to join us for the lively debate on Falcons Final Whistle.
Welcome to Falcons Final Whistle – an Atlanta Falcons football postgame podcast during the season that shifts gears in the offseason to answer a pressing question about the team's future each week through free agency, the NFL Draft and the offseason program.