Editor's note: Archer's Take is a weekly series in which Falcons analyst Dave Archer provides insight and analysis of each Falcons game.
Falcons fast starts have been one of the keys to the turnaround
There is no question anytime you get the momentum going in your direction, if you can get off to a good start, you can control the game. The opening drives have been better since the bye week and special teams is beginning to cause turnovers and make plays. We are beginning to see Ben Kotwica's special teams make plays. Whether it's a return from Kenjon Barner or ripping the ball out on kickoff. To get the turnover was great, but to also be able to cash it in for a touchdown is even better.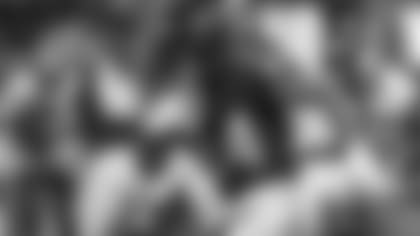 Devonta Freeman's versatility on display during his nine reception day
Versatility has been one of the calling cards of Devonta Freeman's game since the day he arrived in Atlanta. He's a multi-dimensional player, a three down running back, who can run between the tackles and elusive enough to where if he is in space – he is a problem. It's one thing to have a guy who is explosive and can make somebody miss, but it's another thing when he's in the underneath part of the route and if nobody is down field, there is a reliable guy who can catch the ball. Remember, there is a distinct difference between an explosive guy and a guy who is reliable overall. Devonta just happens to be both. Freeman is explosive and makes people miss, but he also can make that contested catch and turn small plays into big plays. I think that's why Devonta has been so reliable for the Falcons over the years and certainly was in this game.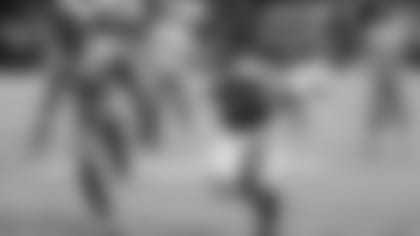 Falcons got the Jaguars defense going the wrong way on Freeman's rushing touchdown
So, Atlanta ran a freeze option play, which had the flow of the defense going one way and Freeman goes out the backside, like an option pitch. It looks like a college play, but don't be fooled, there is no option and the Falcons are getting the ball to Devonta. What the Falcons were doing was showing a flow from the line where everyone steps right, and Devonta exits to the left side. The Falcons were trying to use some of the vision and keys the defenders were reading for as they see the line stepping right. Therefore, the defenders are going to step right as well because they know the flow is going that way and they just got them with a little misdirection. Jacksonville has a lot of speed and athletic guys in their defensive front. So you get all that flow going away and then it's counteracted with Freeman coming out the backside. A tremendous block from Jake Matthews as well, he steps around and does a great job of sealing the backer that ends up reading play and then Julio Jones gets the block on the corner on the outside. Devonta gets an open field and he just puts it in the endzone, a sweet play from Atlanta.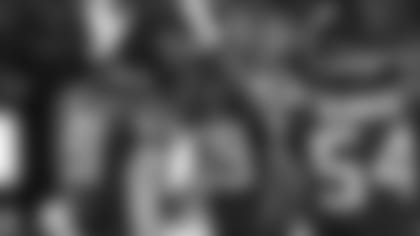 Falcons defense continues to shine through last games
It's been a combination of a lot of things for the Falcons defense. Mainly, guys being where they are supposed to be and also finishing plays, getting guys on the ground and forcing turnovers have been huge for Atlanta. Also, on money down, on third down, can you win on third down? That is something that the Falcons struggled with during the first half of the season. They really rectified that over the last four games if you look at the numbers. It's incredible how Atlanta operated on third down defensively, for they are close to the top in the league and it all showed against the Jaguars. Jacksonville went 3 for 14 on third down and went 6 of 18 on conversion opportunities – not good. You also have to throw in the fact that they were 0 for 2 in the redzone where they were limited and forced to kick. That's just winning football for the defensive side.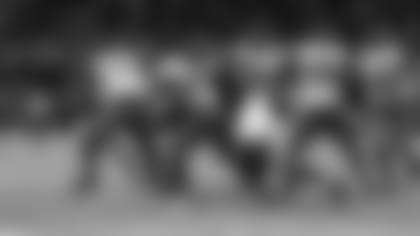 Falcons pass rush is getting sacks, and forcing quarterbacks to run
Whenever you try to change a passer's time frame for when he gets the ball out, then you are winning up front. Now can you get the quarter back on the ground? Can you flush the quarterback and make him run with the football? Atlanta did both of those a number of times, but the plays that are tough are the ones that cause quarterback to buy time. On the one drive where the Jaguars were able to put points on the board, there were a couple of penalties on the drive because Minshew was able to buy time – meaning the secondary has to cover longer. More often or not, it was Minshew running for his life to try and pick up a first down or try to buy some time. That is what you are looking for when it comes to a pass rush, putting the quarterback under duress.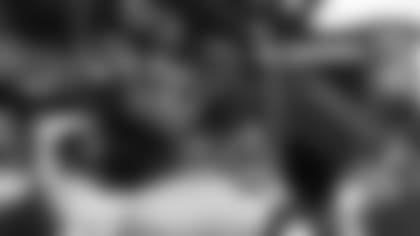 Tough catches are another reason Julio Jones stands out
Julio Jones does a lot of things to get open and make plays, but one thing that always stood out to me the most when it comes to Jones is his ability to make catches with a guy draped all over him and he made a number of those catches against the Jaguars. There were at least three, or four, or five catches where the defender was puling an arm away and he was still able to fight through the interference to make the catch. He now has 55 100-yard games in his career and the fastest to 12,000 yards is unbelievable – the playmaker.