You've seen tons of Falcons 53-man roster projections this summer, including a few on this here website. You'll look over a few most in coming days, as reporters and fans try to figure out who the Falcons will keep on their initial regular-season roster and how it's constructed.
What you're about to read isn't that. Nor is it a listing of everyone who performed well over 20 training camp practices, countless walk-throughs and three preseason games. This is a group of, let's call them, under-the-radar players I have been impressed by during this Falcons training camp.
And we're eliminating the obvious ones. We'll all know that Kyle Pitts rips and that A.J. Terrell is something special. We've also analyzed the heck out of Marcus Mariota, Desmond Ridder and other top Falcons draft picks, so we're gonna leave them off, too. You won't find presumptive starters here, either, though there will be a story soon on young players I think are ready to take the next step.
This story is about the guys who came to camp outside the spotlight yet still showed up and showed out all the time and caught my eye.
Let's get to a few standouts who brought it time and again this summer.
ILB Nate Landman: The Colorado product is the reason why this list exists. I wanted to find some space to highlight the linebacker and players like him at the end of the summer. Simply put: I love the way Landman plays football. He's always around the ball. He's fluid moving from sideline to sideline. He seems to have a good grasp of the scheme for an undrafted rookie. I think the dude I think he's an NFL-caliber player. While it may be tough for him to crack the 53-man roster in his position group, he'd be a real asset on the practice squad.
WR KhaDarel Hodge: I always find my favorite unheralded player in each training camp. This year, Hodge is it. He's a tough player who just finds ways to get open despite not being the biggest or fastest guy out there. He has consistently made plays in practice and has extensive first-team work. That's a good thing for someone previously known as a special teams player who would have to fight for a roster spot. Now it seems like he's in good position to get one.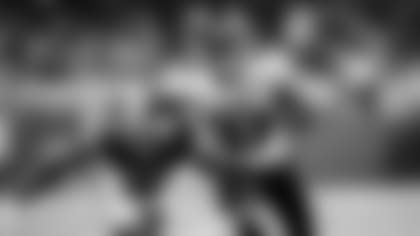 CB Dee Alford: Alford's probably the Falcons camp MVP, a ballhawk who just makes plays. Got back and watch that interception against the Lions. I mean, wow. That could've been a flash-in-the-pan moment, but Alford kept showing up each day and has recently been a first-team slot corner. What a rise for the CFL alumni.
WR Jared Bernhardt: Think about all Jared Bernhardt has done this summer. Now recall that the lacrosse superstar and option quarterback didn't start playing receiver until this spring. Mind blown, right? Bernhardt is shifty, finds ways to get open and, I think, could be a really good player once he truly learns a complex position.
C Ryan Neuzil: I'm going to defer to Arthur Smith on Neuzil, because the head coach seems to love him. He referred to the reserve offensive line as "Neuz's crew. Neuz and the boys." That's an endorsement to me.
TE Parker Hesse: Tori and I are both big Parker Hesse-stans, so much so that she says we're part of the "Hesse Hive," which means we really like him in young-person lingo. There's a good reason why. He's a blue-collar grinder who just makes plays. He isn't perfect, but he's impactful as a blocker and occasional receiver who fits well on this roster.
OG Colby Gossett: The Falcons claimed Gossett off waivers right after the 53-man roster was formed in 2021, and was a reserve guard and tackle in that season. He seems to have found a home at guard, especially on the right, though he could surely swing over if Elijah Wilkinson gets banged up on the left.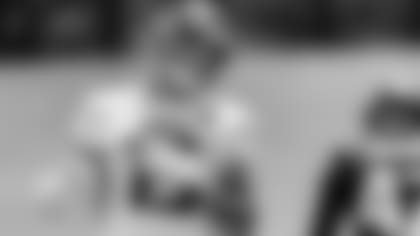 TE/QB Feleipe Franks: The Florida product has been a quarterback his whole life, save some time as a middle school safety. You wouldn't know it by how he has gone through this training camp committed to learning the tight end spot. He's still a bit rough around the edges, but he's an athlete who can run well and uses height to his advantage. Oh, and he can still play quarterback in an emergency. And he can play special teams. Franks has proven oh, so valuable this summer. Impressive work from No. 15.
RB Qadree Ollison: Ollison talked about improving his burst and short-area quickness this offseason, and you can tell. He's a tough runner who uses his power well, though he plays in a competitive group. There will be a talented runner who doesn't make the cut.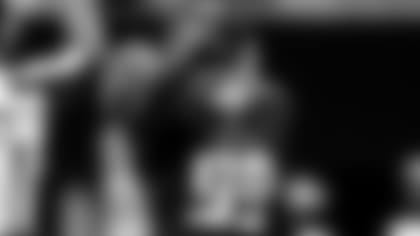 DL Derrick Tangelo: This selection isn't recency bias, I swear to you. Yes, the undrafted Penn State product had a good game against Jacksonville on Saturday but he has stood out most of camp. The Falcons need guys to step up and help an injury-riddle defensive line rotation. Tangelo could be someone to make the roster and help right away. If he doesn't, I'd like to see him stick around on the practice squad for sure. 2022 Season Tickets Now Available!
Our Longest & Most Flexible Ticket Payments
Instant Member Benefit Access
Best Available Seat Locations