Although neither the Falcons nor the Vikings made the playoffs last season, their Week 1 matchup has a bit of a heavyweight feel.
Both teams are just one year removed from reaching the postseason in 2017, where the Falcons fell just short of beating eventual Super Bowl champions the Philadelphia Eagles, who knocked off the Vikings in the NFC Championship Game. Despite underwhelming results last season, the Falcons and Vikings have more than enough talent on their respective rosters to make another deep postseason run.
That's why this season opener offers so many intriguing possibilities. With experience, talent and depth seemingly across the board, the Falcons and Vikings mirror each other in many ways. Where the Vikings have a defense capable of suffocating another team, the Falcons have enough offensive firepower to blow their opponent off the field.
"Offensively, they've got a lot of weapons," Vikings coach Mike Zimmer said. "Obviously, Julio Jones, and I was with Mohamed Sanu in Cincinnati so I kind of now what kind of person and player he is. And now they've added [Calvin] Ridley, which is another good pick. Matt Ryan has always been a really tough guy to defend. They're a really solid football team, their offensive line has five first-round draft picks. They're a really good team. [Austin] Hooper I think helps them more in the passing game now. It will be a tough test for us."
Minnesota stifled Atlanta's offense during a 14-9 victory in 2017, the last time these two team's met. There are plenty of differences between those teams and these teams, however. The Vikings have a new offensive coordinator in Kevin Stefanski, and Zimmer will be calling the defense. Atlanta also made a change at offensive coordinator, bringing back Dirk Koetter, and coach Dan Quinn has taken over as defensive coordinator.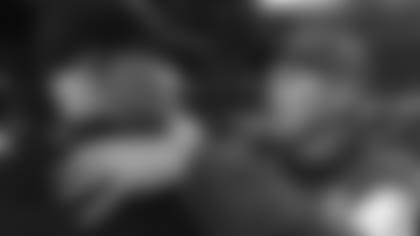 As a coach with an extensive defensive background, Zimmer, who was defensive coordinator of the Falcons in 2007, had nothing but respect for Quinn's past success as a coordinator.
"He's terrific," Zimmer said. "He was great in Seattle; he's been great everywhere he's been. Typically, that style of defense that they run, you get fast guys that keep a lot of eyes on the football and really make it tough for an offense to go the long way."
While the opening weekend of college football was filled with lop-sided matchups and blowout victories, that certainly isn't the case with the start of the Falcons' 2019 season. These are two teams with playoff aspirations and enough talent to follow through on that goal.
"It will be a good test. I think Atlanta is a good football team and well coached. Hopefully, we are too. I think it's going to be a really good football game."