The NFL Draft and free agency are the two primary ways for teams to reshape their roster and, ideally, improve. Yes, technically trades are a way to do that as well, but they just don't happen as often, so we'll set that aside.
Throughout the years, the Falcons have made a number of historically important draft picks. But not all of those picks have stuck around in Atlanta for very long before achieving great things with other teams.
This piece is meant to highlight the top five players who spent at least six seasons with the Falcons and those who were drafted by Atlanta but spent less than six seasons with the team – what I'm calling homegrown and transplant players, respectively.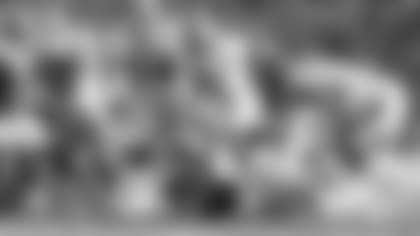 Those old enough to remember watching William Andrews play will understand why he's on this list. Although injuries forced him out of the league after just six seasons, he had an incredible run during that stretch. Andrews' five-year run from 1979-83 is perhaps the best such stretch in team history. He gained at least 1,000 yards from scrimmage in each of those seasons and finished with 8,384 total yards and 40 touchdowns over those five years. For comparison, Michael Turner had 6,538 total yards and 61 touchdowns in his five seasons with the Falcons.
One of the most memorable Falcons of all time, Jeff Van Note played a whopping 18 seasons in Atlanta and was an anchor at the center position. Van Note is one of just four Falcons players to have had their jersey numbers retired by the team (Andrews' number is retired as well) and he was a six-time Pro Bowler during his impressive career. My boss Matt Tabeek picked Alex Mack over Van Note as his all-time Falcons center, but hey, we all make mistakes.
There's a very good chance that when Julio Jones calls it a career he will go down as one of the very best wide receivers to play in the NFL, and he could hold the top spot on this list. But, for now, let's appreciate what he's done in his first eight seasons: 698 receptions, 10,731 yards and 51 touchdowns. Jones has been named a Pro Bowler six times and earned All-Pro honors twice. But you don't need me to tell you how good he is.
Like Van Note, Mike Kenn was a rock-solid mainstay on the Falcons' offensive line for nearly two decades. Kenn played 17 seasons in Atlanta and was a starter at left tackle for every single game he was healthy. Throughout his career, Kenn was a five-time Pro Bowler and a two-time All Pro.
Of course, the only NFL MVP in franchise history has to be at the top of this list. The No. 3 overall pick in the 2008 draft, Matt Ryan is already the best player Atlanta has ever had. He's been the starting quarterback for the most prosperous run in Falcons history and is one of the best passers in an NFL era defined by passing.
A fourth-round draft pick in 2001, Roberto Garza was an on-and-off starter on the Falcons' offensive line for four seasons. When he hit free agency in 2005 Garza signed with the Chicago Bears. He became the Bears starting right guard in 2006, a role he held for nine seasons until he was released by the team in 2014.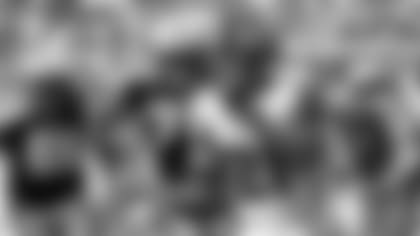 Selected in the first round of the 2004 NFL Draft, DeAngelo Hall was one of the top young cornerbacks in the league during his first four seasons in Atlanta and developed rivalries with some of the NFL's elite wide receivers at the time such as Chad Johnson and Steve Smith. While with the Falcons, Hall recorded 228 tackles, 17 interceptions and two touchdowns. Hall was traded to the Oakland Raiders prior to the 2008 season but was released midway through the year and signed with the Washington Redskins. Hall recently retired from the Redskins after 10 seasons with the club.
Lincoln Kennedy was the Falcons' first-round draft pick in 1993, but the tackle last just three seasons in Atlanta. Like Hall, Kennedy was traded to the Oakland Raiders for a draft pick. He became the starting right tackle for the Raiders for the next eight seasons and was named to three Pro Bowls and one All-Pro team during his run in Oakland.
The Falcons landed one of the biggest superstars the NFL has ever seen with the fifth-overall pick in the 1989 NFL Draft. Deion Sanders spent five seasons in Atlanta as an electrifying kick returner and cornerback. Sanders recorded 238 tackles, 24 interceptions and eight total touchdowns during his time with the Falcons. He then went on to play for four other teams, including the San Francisco 49ers and Dallas Cowboys, during his Hall of Fame career. Sanders was named to the Pro Bowl eight times, was a six-time All-Pro and won two Super Bowls. He was inducted into the Hall of Fame in 2011.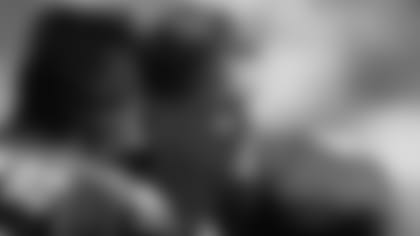 One of the more interesting bits of NFL trivia is that Brett Favre, a man synonymous with the Green Bay Packers, was actually drafted by the Falcons. Atlanta drafted Favre in the second round of the 1991 NFL Draft but traded him to the Packers after his first season in the league. Favre was 0-of-4 with two interceptions during his career with the Falcons – not really the type of Hall-of-Fame stats he put up in Green Bay.
During 16 seasons with the Packers, Favre threw for 61,655 yards with 442 touchdowns and 286 interceptions. Throughout his career, which also included brief stops with the Minnesota Vikings and New York Jets, Favre was an 11-time Pro Bowler, a three-time All-Pro, a three-time NFL MVP and a Super Bowl champion. He was inducted into the Hall of Fame in 2016.