Peaks and valleys would be a good metaphor for the Falcons' offense in 2018. The unit looked sharp and dynamic many times throughout the season, but Atlanta would also fail to find consistency and balance at times as well.
This is an offense still loaded with playmakers at the skill positions and led by a former MVP at quarterback. Perhaps the changes along the offensive line this offseason with lead to more peaks than valleys in 2019, but before we learn what the future has in store for this team let's look back at their last campaign.
Here are the five best offensive performances the Falcons had in 2018: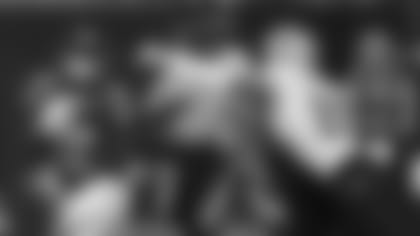 5. Sept. 23 vs. New Orleans
The 37 points the Falcons scored against New Orleans in Week 3 were their third highest total of the 2018 season. So, why is this game just No. 5? Well, despite the five passing touchdowns and perfect 4-for-4 red zone percentage, the Falcons were just 4 of 11 on third down and had 48 total rushing yards. Atlanta's passing attack was on fire, however, with Matt Ryan completing nearly 75 percent of his passes and accounting for 359 of the Falcons' 407 total offensive yards, and Calvin Ridley breaking out to the tune of 146 yards and three touchdowns. The Falcons offense did more than enough in this 43-37 overtime loss, but a lack of balance and failure to sustain drives may have cost them.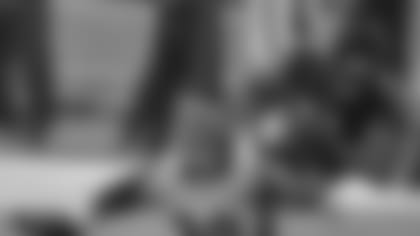 4. Sept. 30 vs. Cincinnati Bengals
Just one week after a last-second loss to the Saints, the Falcons once again had an agonizing defeat at the end of the game against the Bengals. And, just as in the first game on this list, Atlanta's offense did more than enough to win this 37-36 heartbreaker. Calvin Ridley caught two touchdown passes in his fourth career game, and Julio Jones and Mohamed Sanu each chipped in with 173 and 111 receiving yards, respectively. The Falcons converted 73 percent on third down, gained a season-high 495 yards and scored four touchdowns.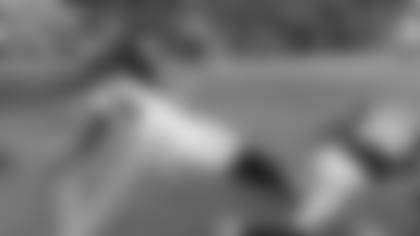 3. Nov. 4 at Washington Redskins
This may just have been the most fun game for Falcons fans of the 2018 season. Atlanta looked sharp on both sides of the ball, but the Falcons' offense was especially crisp. The Falcons scored in every quarter in their first game after the bye week, and they totaled 491 yards in this 38-14 blowout. Matt Ryan threw for 350 yards and four touchdowns. Julio Jones scored his first touchdown of the season on a 35-yard screen pass and ended the game with 121 yards on seven catches. Atlanta was well balanced in this one, gaining 337 yards through the air and 154 yards on the ground; the Falcons also converted 77 percent of their third-down attempts.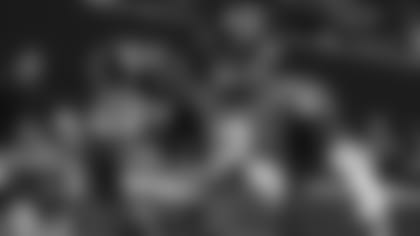 2. Dec. 16 vs. Arizona Cardinals
Atlanta's offense went out with a bang in the team's final home game of the regular season, accounting for 33 points in the Falcons' 40-14 win against the Cardinals. Atlanta scored in every single quarter during this victory with touchdown runs from Tevin Coleman – who had 145 yards on just 11 carries – and Matt Ryan as well as touchdown catches from Julio Jones and Justin Hardy. The Falcons still struggled in a few areas such as on third downs and scoring touchdowns in the red zone, but this was the most balanced Atlanta's offense looked all season.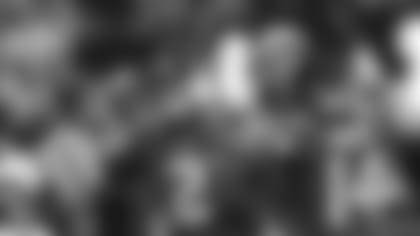 1. Sept. 16 vs. Carolina Panthers
The Falcons bounced back from a tough season opener with a 31-point showing in their Week 2 victory against the Panthers. Calvin Ridley scored his first touchdown as a member of the Falcons on an 11-yard slant route late in the second quarter. Austin Hooper then gave Atlanta a lead before halftime with an 8-yard touchdown catch of his own. In the second half, a pair of Matt Ryan touchdown runs proved to be the difference in this win. Tevin Coleman chipped in with one of his best performances of the season, carrying the ball 16 times for 107 yards and catching four passes for another 18. Atlanta converted nearly 55 percent of its third-down chances, was a perfect 4-of-4 in the red zone and did not allow a single sack. That kind of efficiency couple with the balance of 170 rushing yards and 272 passing yards makes this the top offensive performance from the Falcons in 2018.