A survivor. A warrior. A hero.
While you might know him as the Falcons wide receiver whose name has been called more often in recent weeks, that's not who he really is.
Gage, a sixth-round draft pick by the Falcons in 2017, opened up about his journey to the NFL, starting with the day that shaped his life.
The catastrophic Baton Rouge flood
Growing up in Baton Rouge, Gage had seen his fair share of natural disasters hit the state of Louisiana.
None of them had ever hit his hometown of Baker, though. Until August of 2016 when a catastrophic flood hit east Baton Rouge.
Gage, a junior at LSU at the time, woke up thinking he would be going about his normal day until he received a FaceTime from his younger sister, Relisa.
Relisa showed her brother the rising water that was taking over the house where his mom, Alisa, his father, Russell Sr., and his grandmother, Ruby Cole, were all in.
Alisa had a worried look on her face and Gage didn't like that. It was a no-brainer decision for Gage on what he would do next.
"I got to try and help my people and get them out," he said while thinking about the events that took place that day.
Missing football practice wasn't even a question for Gage at that point. Gage told his roommate and teammate Devin Voorhies, to tell then-Tigers coach Les Miles that he wouldn't be at practice.
Voorhies wasn't going to let Gage embark on this journey to rescue his family alone so the two LSU football players hopped in Voorhies car and drove 30 minutes to Gage's hometown.
By the time they arrived the water had risen so high that several streets had been shut down. Gage and Voorhies parked the car as close as they could get and walked 7 miles to Gage's house.
According to a report on BBC.com, Ken Graham, a meteorologist-in-charge at the National Weather Service's New Orleans/Baton Rouge office, said "the eastern portion of Louisiana, from the northern Mississippi border all the way to the Gulf of Mexico saw rainfall of at least 15 inches over a 48-hour period. That's about 11,000 square miles, about twice the size of the state of Connecticut."
Tragically, the floods reportedly claimed 13 lives.
With the water almost 3 feet high at that point, Voorhies had an idea.
The Gages owned two horses who stayed in the front yard of their house. Not being able to see where they were walking, Gage and Voorhies thought it would be safer to ride the horses for the remainder of the distance.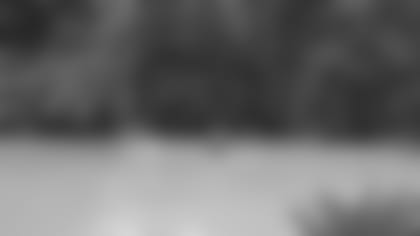 "It was scary but probably safer to be on a horse especially if you know how to ride a horse than to be on your feet because all it took was one step and you fall off 7 feet," Gage said. "There was a current, so you could get swept off and drown."
As Gage's mother, father, sister and grandmother were all standing near the door, they looked out to see Gage walking through water as high as his waist to come rescue them.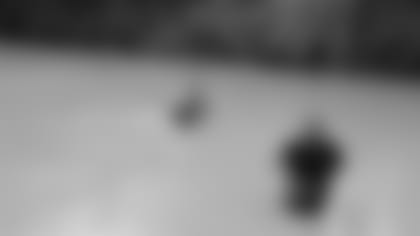 "I said, 'Son, what are you doing?' It was so touching," Alisa said.
Gage was then able to flag down a rescue boat to get he and his family out.
According to FEMA (Federal Emergency Management Agency), more than 40,000 homes were damaged and than 86,500 people registered for assistance from the agency.
The Gage family spent the next year living in different places – a hotel for three months and a trailer for the next nine months – provided by FEMA while their house was renovated. They also lost four cars and all of the furniture inside of their house.
But none of that mattered.
The Gage family was safe and that was all that anyone cared about.
"He always says God first, family then football, mom," Alisa said of Russell.
Gage started his career at LSU as a cornerback, one of the deepest position groups on the team at the time. As the Tigers got ready for Texas Bowl in 2015, Gage was asked to play receiver on the scout team.
Gage impressed the coaching staff so much as a receiver that he never played another snap on defense.
Standing 6-feet tall and weighing 184 pounds, Gage isn't necessarily the biggest receiver, but what he lacks in size he makes up for in athleticism, speed and toughness.
Gage's career really took off following his senior season where he caught 21 passes for 285 yards. He was also a special teams ace for the Tigers.
The Baton Rouge native hoped he had put enough on tape in one season to land him a spot on an NFL roster.
The Gage family found out they could move back in their house on April 30th, just two days after the 2018 NFL Draft weekend.
With nothing in their house, Alisa made sure the family would at least have a TV and couch to sit on to see if her son would fulfill a lifelong dream.
On Day 3 of the draft, as the Gage family watched on ESPN, Gage's name finally popped up on the TV screen and his phone rang.
"It was a big moment," Gage said. "My mom was really scrambling trying to get things straight for the draft to watch it. It was a big deal. My mom didn't want to have it at anyone else's house. She felt that it was a special moment and wanted to do it at our house."
Gage said the moment was especially emotional for he and Alisa as they reminisced on what they had just gone through as a family.
"It was definitely God's way," Alisa said. "That was truly a blessing. You went through a storm, but at the end it was glory. When he got drafted, it brought tears to my eyes."
When the Falcons drafted Gage, besides being a key special teams player, they didn't know where exactly they envisioned he would play.
"They said they see me as being versatile," Gage said of where Quinn said he envisioned him playing.
Quinn told Gage during rookie minicamp he would play him at both receiver and cornerback. The Falcons and Gage agreed he was better suited to be a receiver in the NFL.
"We knew that he had speed and toughness, so the first vision for him was going to be, 'Could he develop into a special teams player?'" Quinn said. "We knew he had speed and he had a really good change of direction, so there were all these different possibilities. 'OK, a slot, what about a returner? He's got over 32-inch arms. Could he be a corner?' It just took time first to develop and say, let's play him on special teams, see where it could go to, and then full-time at receiver last year. A little bit, not a lot. As he got into this spring, that's when his role increased. It was a special teams emphasis first and then to his credit, he was the one that worked past that role to say, OK, there's a bigger role for you here."
Through 11 games, Gage has caught 25 passes for 233 yards and continues to impress his teammates.
"He's funny, he's a great guy," Julio Jones said. "He's a great player, he's got a lot of wiggle. He's really athletic. He's fast, he can jump, he can do everything. Being able to do a lot of stuff on the team, it's amazing. To be able to play special teams and know all of that stuff and then coming to play wideout, it's really impressive."
Similar to his journey in college, Gage's selfless approach coupled with his physical talent has helped him earn a spot on the Falcons' roster for the foreseeable future.
After going through a traumatic experience with his family, not much phases Gage.
And no matter the circumstance, he'll always have his family's support. Alisa and Russell Sr. haven't missed a home game since Gage became a Falcon.
Perhaps why he's able to be plugged into any situation and contribute wherever he's needed. wherever he's needed and be successful. He comes to work every day with a positive outlook and purpose knowing firsthand it can all be taken away in a moment's worth of time.
"I think I came to a perfect organization," Gage said. "Now it's really understanding my role and playing my role to the best of my ability. It's a great experience, I love it."