Every NFL team deals with injuries throughout a football season, and the Falcons have had injuries at some key positions in recent years. Training camp, however, is a time of optimism for each franchise and that's in part due to the overall health of the team.
The Falcons are set to kick off training camp later this month, and they will get back some players who missed much or all of the 2019 season. Not all of these players will have a meaty role this fall, but there are some who will be invaluable. To qualify for this list, a player needed to miss at least five games during the 2019 season.
Here are the top Falcons players coming off of injury and their outlook for the 2020 season: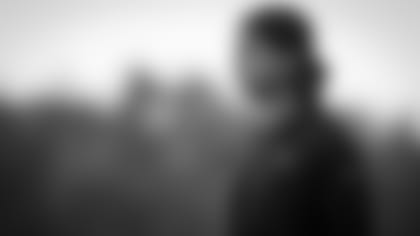 Kurt Benkert
Benkert had a good showing in the Hall of Fame Game against the Denver Broncos, but he sustained a toe injury in that same game that ended his year before it really began. Each of the Falcons' 10 points against the Broncos came while Benkert was leading the offense, and he finished that game with 185 yards and a touchdown pass. Benkert spent the 2018 season on the Falcons' practice squad, but he has shown some growth during his time with the team.
There's no reason to believe the Falcons won't continue to roll with Matt Schaub as their primary backup quarterback, which would leave Benkert and Danny Etling left to vie for the third-string job. Benkert should have command of the playbook in his second year working with Dirk Koetter, so it comes down to how his skills have progressed as to whether he can beat out Etling and possibly push Schaub at No. 2.
Steven Means
Means sustained an Achilles injury last offseason that ended his year before training camp even began. In 2018, the defensive end played in eight games and made four starts while recording 14 tackles, three tackles for a loss and one sack. Means joined the Falcons after a strong 2018 preseason with the Philadelphia Eagles in which he led the team with three sacks.
Having shown flashes of what he's capable of in the preseason, there's always been a bit more hype with Means than some other reserve defenders. The Falcons liked what they saw from Means in 2018, and there's room on the depth chart for him to carve out a role in the defensive line rotation in 2020. With no preseason games, he'll have to really impress his coaches during training camp.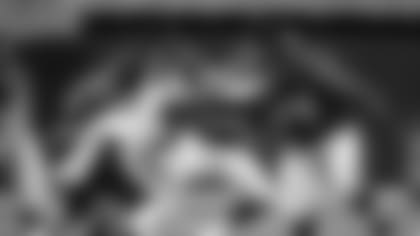 James Carpenter
One of Atlanta's primary free agent additions prior to 2019, Carpenter was brought in to compete for a starting job on the offensive line and bolster the unit's overall depth. He started all 11 games for which he was healthy last season, but he missed time late in the season due to a knee injury and a concussion and ultimately ended the year on IR.
Carpenter will be among those competing for the starting left guard job in camp, a position he manned for much of the 2019 season. Atlanta will give rookie Matt Hennessy the chance to assert himself at left guard in camp, but both Carpenter and Jamon Brown provide veteran options for the Falcons if Hennessy is not yet ready. Carpenter struggled with consistency last season, but he has proven to be at least a capable starting offensive lineman in the NFL. It's entirely possibly he's part of Atlanta's starting unit when things get rolling in 2020.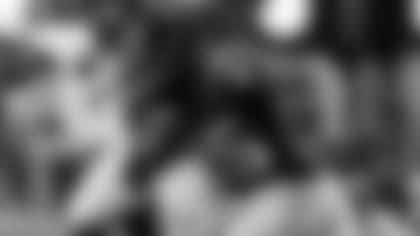 Ito Smith
Smith started each of the previous two seasons as the Falcons' primary backup at running back, but he missed the final nine games of the 2019 season and ultimately landed on injured reserve due to a neck injury. When he was on the field last season, Smith was a very effective and efficient runner. Smith gained 4.8 yards per carry, but he only had 22 carries for a total of 106 yards. Similarly, Smith has proven an effective receiver out of the backfield, gaining 87 yards on 11 receptions in 2019, an average of 7.9 yards per catch. All told, Smith averaged 5.8 yards per touch for the Falcons last year, a sign that could likely be a good part of a backfield rotation.
Part of a backfield rotation is likely exactly what Smith will be. The Falcons signed Todd Gurley to replace Devonta Freeman as the team's lead back, and it remains to be seen how everything shakes out behind him. Smith's injury opened the door for Brian Hill to assert his claim for the No. 2 spot, and that's a battle that will likely be competitive in training camp. Smith has standout vision and lateral quickness while Hill possesses a powerful downhill running style that is more akin to Gurley. Atlanta likely won't want to give Gurley too much of a workload, so the team's No. 2 back should have at least a decent role on the offense. If Smith is to truly make an impact for the Falcons this fall, it will need to start by beating out Hill in camp.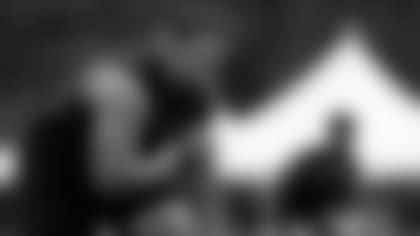 Chris Lindstrom
The Falcons' first pick in the 2019 NFL Draft, Lindstrom landed on IR after injuring his foot in the season opener against the Minnesota Vikings. He returned for the final four games of the year, helping to solidify the right side of the offensive line and showing his potential for the future. Lindstrom was highly regarded coming out of college as a well-rounded offensive lineman who has the athleticism to make blocks in space and the technical ability to counter good NFL pass rushers. In his brief time with the Falcons as a rookie, Lindstrom showed flashes of that ability and it would certainly benefit Atlanta if he stays healthy for a full season.
Lindstrom – and fellow first-round pick Kaleb McGary – is undoubtedly one of the most important Falcons for the 2020 season. If he can not only remain healthy throughout the year but also take a step forward in his second season, the Falcons' entire offense should benefit greatly. Atlanta struggled to keep Matt Ryan upright in 2019, allowing him to be sacked a career-high 48 times, and it couldn't consistently open up holes in the run game. Lindstrom is the type of well-rounded player who should benefit both aspects of the offense, which has the talent to once again be among the best in the league.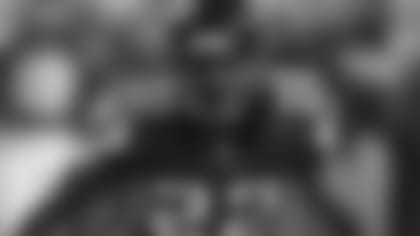 Keanu Neal
Neal's past two seasons have been heartbreaking for Falcons fans. The Pro Bowl safety sustained a season-ending knee injury during the 2018 season opener, and he tore his Achilles in Week 3 last season that landed him on IR. The attitude Neal brings on the field is very important to the identity of Atlanta's defense. He's a box safety who has the tackling ability of a linebacker and the coverage ability to match up against opposing tight ends and running backs. Those skills gives the Falcons defensive versatility, and his absence has been felt greatly the past two years.
Getting a full season from Neal would be huge for Atlanta. Although it isn't being considered this way, Neal is almost akin to a new addition for the Falcons given the amount of time he's missed since 2018. The Falcons have three starting-caliber safeties in Neal, Ricardo Allen and Damontae Kazee, and they've sought to bolster their depth at that spot as well. With De'Vondre Campbell no longer on the team, it wouldn't be shocking to see Atlanta use Neal in more of a linebacker type of role to allow all three of its safeties play on the field at the same time. The Falcons know Neal has Pro-Bowl ability when healthy, he just needs to stay healthy.