Welcome to Straight from the 'Beek! The Falcons are prepping for preseason game No. 2 – a showdown with the visiting Kansas City Chiefs on Friday night at Mercedes-Benz Stadium – and you've got plenty of questions. If there is something you want to ask or comment about, submit it right here. Just remember, all opinions here are mine unless otherwise noted.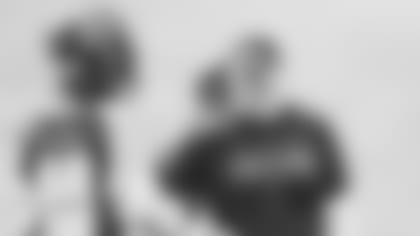 Charles from Atlanta, GA
Hi again, Matt! I am impressed with the way you handle the variety of questions! The offseason hype along with most people really missing football has led to the kind of euphoria that has people forgetting what preseason is all about! I think the team (if not the fans initially) will be OK. We should see the impact of DQ's focus on discipline and evaluation during this preseason. Do you think that there will be any surprises regarding who makes the team?
Matt: Well said, Charles. While the everyone – from the players and coaches to the fans – want to see and experience success on every single play, the preseason really is about evaluating players as teams build their 53-man rosters. The records really don't matter at all. As far as your question goes, sometimes there are some surprises – whether it be a last-minute trade (remember the Falcons traded for Ty Sambrailo right before the season last year) or a veteran player being let go. Sometimes it's just a numbers deal and teams feel like they need to keep one more player at a specific position.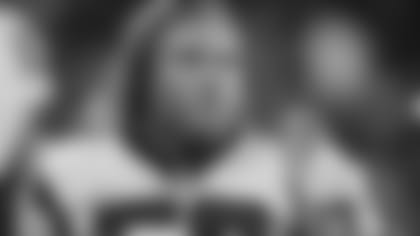 Dave from Houston, TX
Thanks for the article on Brooks Reed. A true professional.
Matt: Thanks, Dave. Appreciate that. I really enjoyed sitting down with Brooks – super-nice person. He's one of those guys who just minds his own business, shows up every day and does his thing. For those who didn't see or ready the story, here's my piece on the Falcons' quiet leader.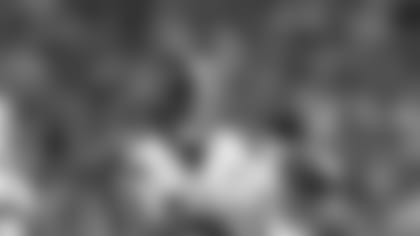 Brandon from Snellville, GA
Since Tony Gonzalez retired we've been missing the security blanket at TE. Do you think Austin Hooper will become that this season or do you think they are finally going to turn to Eric Saubert? His college highlight tape is insane! As far as nicknames for the defense, how about the BPA (Brotherhood Protection Agency)? Kind of a spinoff from the WWF tag team APA – those guys were tough.
Matt: If you've read this space at all during the offseason, you'd know that I think highly of Austin Hooper. He in virtually every single statistical category from his first to second season with the team and I think he's only going to get better. Plus he has worked hard to develop some chemistry with quarterback Matt Ryan, who has raved about Hooper. The Falcons do need more production from the tight end position and I think Hooper will be up to the task. That all said, Eric Saubert has looked fantastic during OTAs, minicamp and training camp. The big question with him as he heads into his second season is will it show up in games when he gets his opportunities. Hopefully it does, because that would be a good thing for the Falcons in the long run. Stay tuned.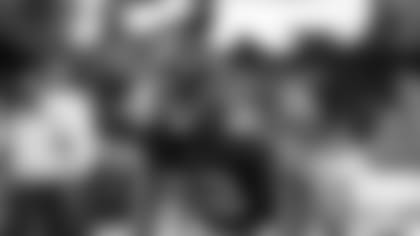 Jeremy from Calhoun, GA
Hey Beek! Just wanna first say thanks for the opportunity to ask your opinions on things., I enjoy reading your responses that the fans ask! I think our defense is going to be top 5 this year. Definitely think Dan Quinn has done a great job building what he was known for in Seattle. I feel personally we have one open tryout on defense. That's the third linebacker position with Deion Jones and De'Vondre Campbell, of course. Presumably we think Duke Riley is going to have the most opportunity here, but I've been reading about our sixth-round pick Foyesade Oluokun and he is really impressing! Any thought on who might actually start Week 1?
Matt: Thanks for reading, Jeremy. Look, I'm no Nostradamus but I'd be surprised if Duke Riley wasn't the guy out there when Sept. 6 rolls around. Riley, according to coach Dan Quinn, has had a solid offseason. He's heading into his second season with the team, is more comfortable with the scheme and is still developing as a player. Foye Oluokun is a rookie who will continue to get more opportunities, especially in the preseason. He did look pretty good against the Jets. Those are two players I'm really anxious to watch on Friday night against the Chiefs.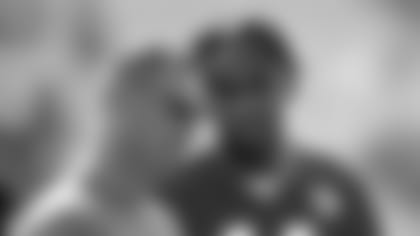 Fred from Hot Springs, AR
I was a season ticket holder for over 20 years. When you were on the goal line last week, why did you not sweep to the right? It was wide open and usually works when they were stacked up for you to run up the middle. When will you realize that running up the middle is no surprise to the other team?
Matt: Hi, Fred. Thanks for writing in. One thing you should keep in mind when watching preseason games is that the coaches are constantly evaluating players – and they're trying to see how some will react in certain situations or in particular matchups. Don't fret over the play-calling in the preseason. I asked offensive coordinator Steve Sarkisian about that and if he'll call certain plays in the preseason to get a particular look so they can evaluate players, and he said they do. They always want positive plays, but it's more about evaluating players, Fred.