Welcome to Straight from the 'Beek! The Falcons are busy preparing for a key showdown against the Cowboys on Sunday, as both teams come into this one with 4-5 records and fighting to stay alive in the NFC playoff race. In the meantime, you've got plenty of questions – so let's get to them now. Just remember that all opinions here are mine unless otherwise noted.
Dion from Old Bridge, NJ
Hey Beek, I thought you guys nailed all my thoughts on the game in the Falcons Audible podcast. I am still boiling over this loss to the Browns and it's not because it's the Browns. It's because of the way the Falcons played. My issue is that the same problems keep happening. This team needs to run the ball and stop the run. The fundamentals on defense are just not there. Are the Falcons really just what their record says they are? A .500 middle-of-the-pack team?
Matt: Yes, the Falcons are a 4-5 team. So are the Seahawks, Eagles, Cowboys, Colts and Ravens. Will any of those teams still make the playoffs? Maybe. Maybe not. There's still a lot of football left to be played, but at this point the Falcons are a sub-.500 team. They're a .444 team right now to be exact. Glad you're enjoying the podcast, too.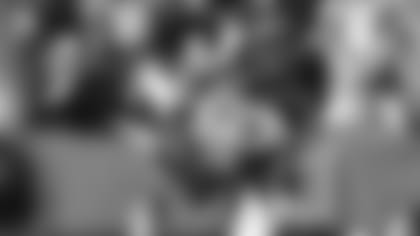 Alan from Kansas City, MO
Hi, Beek. This is my first time writing in. I love reading SFTB. I actually have a comment regarding a question that was asked regarding the Matt Ryan era. Really?? Matt Ryan is putting up great numbers this season, but I see people wanting to rip him when the Falcons lose. Ryan has only two picks this season, which is outstanding. The red zone has improved, and the offense is putting up points. Granted, we are 4-5 but like you said, the team needs to execute. Sorry, just bothers me that fans are so quick to blame Ryan. I feel the Falcons can still push forward this season and make the playoffs even with the defensive injuries. Okay on to the question. I am really liking the young Mr. Kazee. What do you think the future looks like for him and what defensive role will he play when Ricardo Allen and Keanu Neal are healthy (next year, of course)? Thanks.
Matt: I think most of you know how I feel about the job Matt Ryan is doing this season (based on my response), but everyone is entitled to their own opinions. Ryan is having an exceptional season and the Falcons offense, as a whole, is playing really well. Just one clarification there, Alan – Ryan has actually tossed three interceptions this season (one in each of the first two games and a third against the Redskins). And speaking of playing well, yes, Damontae Kazee has been doing just that since the preseason. We went from talking about how the Falcons need to figure out ways to get Kazee on the field more to watching him become an every-down player. And he's continued to make an impact with his strong play, big hits and forcing turnovers. No one could have predicted the season-ending injuries Ricardo Allen and Keanu Neal suffered. And no one knows for sure how things will play out once those guys return from injury. All three are very good players and they're guys you want on the field. Maybe it'll be a fierce competition come next spring and summer. Maybe the Falcons will feature more packages with all three on the field together. But we know this much: it's a good thing the Falcons have all three on the roster because injuries are a part of the game. Like you, I've been really impressed with Kazee's play – he's a playmaker and a difference-maker – and you need guys like him on the field. I don't know what the Falcons will ultimately do, but I hope to see Kazee on the field.
Michael from Atlanta, GA
Hey, Beek. Hope all is well. Is it just me or does it seem like our "fan" base that writes in lives in the moment way too much week to week? One week it seems like everyone loves our team and the next it's like they are calling for our players' heads. I don't deny being critical of Sark and I eat my words because, honestly, I like for the most part what I've seen this year. I don't think fans should hold back frustrations but maybe they should temper them a bit and know that the NFL is one of the toughest leagues in all of sports filled with variables. Keep in mind, fans, that Philly – who won the Super Bowl last year – is in the same boat we are. Not saying that helps but let's be honest, no season is promised.
Matt: There's no question that fans ride the waves of emotions – after wins and losses. We've gone from talking about the Super Bowl, wanting a new offensive coordinator, talking about trading for every safety in the league, the NFL Draft, the playoffs back to cutting players and more changes. I don't know how it is with other fan bases – this is the only team I've worked for – but wins and losses definitely affect the kinds of emails and questions I receive from Falcons fans each day. And if I point out that the Falcons still have a path to the postseason (even after a loss), I'm being too positive or drinking the Kool-Aid. That's just how it goes – and why I encourage fans with differing viewpoints to write in as well.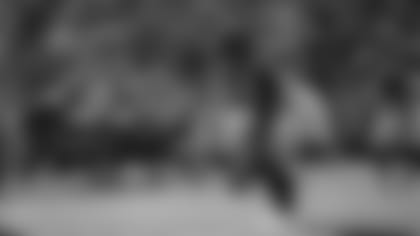 Peyton from Richmond, VA
I've noticed you defending Desmond Trufant, and, specifically, on the 92-yard Nick Chubb touchdown run. Most Falcons fans have watched that play and clearly observed that Desmond Trufant wasn't even interested in trying to help slow Chubb down on that play. Are you seeing something different? Do tell.
Matt: Hey, Peyton. I'd like to know when and where I specifically defended Desmond Trufant's play on Nick Chubb's 92-yard run … or Trufant's play in general. I have repeatedly pointed out that this defensive unit has sustained several key injuries on one hand and then on the other, I've made it a point to point out that where the rank in key statistical categories – like 30th in total yards surrendered per game and 29th in points allowed per game. Those are facts. Now if you want to put that all on one player, I'll disagree with you. That is not the same as saying Desmond Trufant or Robert Alford have been playing at a Pro Bowl level, either. The defense has not played well at all this year. The injuries have definitely contributed to that, though. Remember, they were a top-10 unit last season. Now that we've gotten that out of the way, I will point out that Trufant has already made as many tackles as he did all last season. But if your corners are making considerably more tackles, that means ball carriers are loose in the secondary – and that's not a good thing. I'll let you connect the dots from here.
Daniel from Eugene, OR
Hey Beek! From the other side of the country, it's Danny again! Living out here in the Northwest the Falcons are rarely televised so I listen to play-by-play with an app on my phone. I gotta say that although last Sunday hurt something fierce, my faith is not shaken. My loyalty in the brotherhood will never change. I have written an inspiration poem and once again wish to share with everybody from the fans, to the front office and especially the team. I wish I could read it to the team so the passion and emotion it is written with could truly be felt. This column is the best platform for fans to voice their opinions and for that I thank you from the bottom of my heart that bleeds black and red. "Straight from the Beek" is the S**T. Without further delay and I quote, "And away we go!"
"InBrotherhood" I Testify
Do you even realize?
Do you even know?
Just how far it reaches,
This brotherhood,
Born in the dome.
Allow me to bear witness!
Allow me testify!
To the simple stroke of genius,
When coach Quinn devised
How to tap the power,
Each one of us has inside
Arthur Blank, is to be commended,
For the values, he requires
to build on this foundation
we WILL GO the extra mile
Tough losses not forgotten
Lesson learned, left behind
get ready for battle
defeat the next foe
Bring the Lombardi
to where Falcons roam
trust the talent GOD gave you
That animal instinct inside,
Trust in each other
InBrotherhood, we rise!
Matt: Once again, good stuff, Daniel. In case any of you Falcons fans missed the first Falcons-related poem you wrote, they can click right here.