Welcome to Straight from the 'Beek! The Falcons are preparing for a big NFC showdown against the Cowboys on Sunday and you've got plenty of questions and thoughts about this team. So, let's get right to them. Just remember that all opinions here are mine unless otherwise noted.
Eric from Ashford, AL
First off, I love the optimism you show ... but when will this get realistic? The Falcons will never win a Super Bowl. You have been saying for a while "I believe with this team and this coach we will get a Lombardi Trophy." I believe you even said it a few times under Mike Smith ... I have had friends die since that disaster in Super Bowl 51 and I'm sure they thought the same thing. Accept things for what they are. Enjoy the game but don't expect anything out of Atlanta sports.
Matt: Am I being too optimistic by pointing out the fact that the Falcons have not been eliminated from the playoff yet? That's all I'm doing, is pointing that out – along with the path that's still open for this team. It's significant that the Falcons still control their own destiny, too. If you read my column on Sunday, you'd know that I pointed out how much tougher that road to the postseason got with the loss to the Browns on Sunday. If you didn't, you might want to click right here and give it a read. It wasn't exactly all rainbows and unicorns, Eric. Second, I never wrote that sentence above. While I believe that this team has the talent to make a run at the postseason, I never wrote any such guarantee. In fact, during the preseason I wrote that Falcons fans shouldn't believe all the hype surrounding this team. You can check that piece out right here. And regarding your comment about Mike Smith, well that's just wrong, too. I came to the Atlanta Falcons from CBS Sports last year. While Smith clearly had an exceptional run here as the Falcons coach, I never said any such thing about him. So, I do accept things for what they are, but maybe you should get some of your ducks in a row – and do a little reading. Thanks for writing in.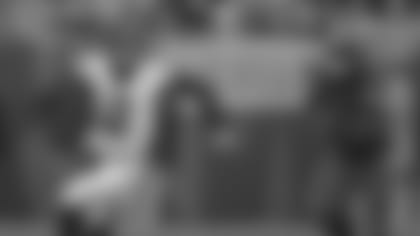 Eky from Lawrenceville, GA
Hi, Beek! Big fan, first time contributor. Do you think Matt Ryan is the QB to get us over the hump? Despite always being paid as an elite QB, he always crumbles when put to the test. Occasionally he'll sparkle here and there, but he doesn't have the IT factor. It's even laughable when backups, second- and third-tier QBs, especially from AFC teams come to our home turf and beat us. Also, aside from Aaron Rodgers, he's winless against good QBs like Tom Brady and Ben Rothlisberger. Don't you think the over-a-decade experiment should come to an end?
Matt: You're kidding, right? You're seriously calling for the end of the Matt Ryan era during a season in which he's playing as good as (if not better than) his MVP season in 2016? And how can the winningest and most successful quarterback in Falcons history be labeled an experiment? Wow, guys. That's two back-to-back head scratchers this morning. I'm glad you're a fan of SFTB, Eky, and glad to have you writing in, but I'm going to totally disagree with you on this one.
Rebecca from Woodstock, GA
Hi, Matt. I don't really have a question, but I will be honest. My heart sank when MY FALCONS lost to the Browns on Sunday. They are my team and I will always be a loyal Falcons fan. Thanks for all you do for all us Falcons fans. RISE UP. Sunday is a new day and a new game.
Matt: I've said it countless times and will continue to write it here – any team can be beaten in this league, especially if one team doesn't execute and/or protect the football. There's just way too much talent on every single team and parity in this league. The Falcons had a chance to improve to 5-4 and separate themselves from the pack some. Instead they're sitting at 4-5 with the likes of the Cowboys, Eagles and Seahawks. The Packers have a 4-4-1 record. Every team has had some bad breaks and played some bad games at this point. Now the margin for error is very little, for all of them.
Jordan from Oroville, CA
Hey Beek, just a quick question for my first-time writing in. Can we expect to see Devonta Freeman this year following his groin surgery? The NFC is looking extremely tough to compete against for one of those wild-card spots and having him back can be crucial.
Matt: Hi, Jordan, and welcome to Straight from the 'Beek! Yes, there is a chance that Devonta Freeman could return this season, but it's still way too early to know for sure. I believe the soonest he could return would be for the Panthers game on Dec. 23. If all goes well with the healing process and the Falcons are still fighting for a postseason berth, I would think there'd be a decent chance we'd see him. But, again, a lot can happen between now and then. Stay tuned.
Timothy from Valdosta, GA
Hey, Beek. Glad to see you are keeping a level head as we move into the second game of the third quarter. I just have a few comments to make. It just amazes me at how many fans write in trying to pin the blame for a tough loss on one player or a coach. It's a team effort; coaches coach and players play. The fact is that Atlanta did not execute well. You could see that throughout the game. Just too many missed opportunities. But the fact remains they are still in the hunt for a playoff berth. I bet some of the fans were buying into your 6-4 record leading into the Saints game. So, when they lost on the road to the Browns, they lose all hope and get angry. My point is Atlanta can still finish 6-2. The situation you talked about on the podcast was ideal. But past history shows that it has not worked out that way with the Falcons. If they are going to make the playoffs this season it will come down to the last game of the regular season just like 2017. Even in 2016 the last game decided whether they got a bye in the playoffs. Ultimately it does not matter which games they win in the last two quarters of the season so long as they finish 6-2. Which is realistic and gives them their best shot at making it into the playoffs. Upsets are going to happen again this year just like every season before. So, if you are a Falcons fan just keep the faith and cheer for our team till the very end of the season, be it regular or postseason.
Matt: Hey there, Tim, and well said. As I noted above and countless times here in SFTB, the Falcons will most likely need to finish with a 10-6 record to have a fighting chance at returning to the playoffs for a third straight season – and, yes, that mean a 6-2 finish down the final stretch, something Dan Quinn's teams have in each of the last two seasons. The Browns games appeared to be very winnable, but not when you turn the ball over and fail to execute in key moments. That all said, not all is lost, but the road is considerably more challenging – especially with road games at New Orleans, Green Bay, Carolina and Tampa Bay. Can they pull it off? We're about to find out.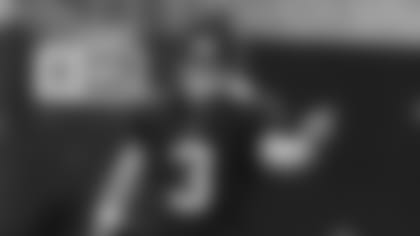 Jeff from Columbus, GA
How can the Falcons keep this replacement kicker? Matt Bryant has been hurt two years in a row and is not getting any younger. Would be a shame to lose a young leg.
Matt: Let's tap the brakes and, once again, try to keep things in perspective here this morning. Look, Giorgio Tavecchio has been outstanding in the three games he has played in for the Falcons. After the Giants game, Tavecchio was even named the Special Teams Player of the Week. But we are talking about Matt Bryant here – "Money" Matt Bryant, that is. The Falcons' all-time leading scorer who has made countless clutch kicks for this team over the years. Just because his hamstring or leg or whatever might be ailing him keeps him out of some games doesn't mean you say goodbye in favor of a guy who, to be fair, was a free agent. Now, the Falcons like Tavecchio a lot – that's why they brought him during the preseason and it paid off because they ended up needing him. I'd say things have worked out well so far for both parties. When Bryant is ready to return, he is the kicker. And it's not even debatable. If Tavecchio is for some reason let go, he's proven that he can play in this league and will undoubtedly get another opportunity with another team. And who knows what could happen down the road. Remember, even Bryant was a free agent once.
Glenn from Lithia Springs, GA
I've been a Falcons fan since I could talk. I'm gonna cut to the chase. What is going on with our defense? There was no tackling. No gap control. No pass rush. No run defense. The secondary looked horrible. Where was the communication on defense? Last week someone said maybe it's time to move Desmond Trufant. He gives up too much space. He also doesn't tackle. I believe it's time for Isaiah Oliver to step up and step in. Trufant is my guy but it's about the team. Where was Vic Beasley? He had zero tackles last week in our win. I am frustrated and I know they are better than this.
Matt: It's no secret that the defense has struggled this season, especially while dealing with so many injuries to key players. Young players have been forced into playing more snaps sooner, while other players have seen their roles expand and/or change. And when some of the unit's chief communicators are no longer on the field, those duties are thrusted upon other players – and, at times, the Falcons have had some communication issues. All of it has led to some breakdowns at times, and there were more against the Browns. I maintain that it's not all on one player. It takes 11 guys working together and being on the same page every single play. If there's a breakdown, an NFL quarterback should and will expose it. Give the Browns some credit, too. They had a solid gameplan and got the ball out of Baker Mayfield's hands quickly. They also executed in the run game, opened some holes and Nick Chubb showed he has the power and speed to make some long runs. The Falcons offense is partly to blame, too, Glenn. The Browns did a nice job of preventing any explosive plays and tightened up in the red zone. Atlanta will definitely need to correct some things and execute better in order to beat the Cowboys on Sunday.