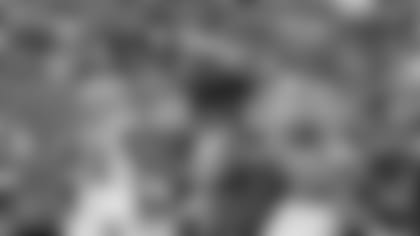 Alan from Atlanta, GA
Beek, thanks for continuing to write SFTB every single day and for giving the fans a voice and a connection to the team. We really appreciate all you do. My question is, do you think we can stop Saquon Barkley on Monday night? I'm concerned mostly because we've had some problems with tackling. I hope Falcons fans show up tonight and are loud … can't wait to see that Black Out. Thanks again, Beek. Rise Up!
Matt: Appreciate the kind words, Alan. I get a real kick out of reading and responding to all the questions on a daily basis – the feeling really is mutual. You guys are great. Regarding your question, I think the Falcons must stop Saquon Barkley in order to win this one. The rookie from Penn State is the Giants' most dangerous weapon right now – as Dan Quinn noted, Barkley has "home run speed" and can score from anywhere on the field on any given play. He's a combination of a lot of the backs the Falcons have already faced this season, except better. If the Falcons can put Eli Manning and that offense in third-and-long situations, it'll give the Falcons a chance to get some pressure on Manning. And good things usually happen when you pressure (or sack) the quarterback. If the Falcons can limit Barkley on first and second down, that'll be key. And that also brings me to the Straight from the 'Beek Question of the Day:
Marlon from Oakland, CA
Hey, good afternoon. My name is Marlon, and I just want to say first that I love this connection that that fans have with you (STFTB) ... Please keep this going. My question is, do you really think that ATL has tackling issues, or is it that they were just out of position? Because I have seen a few times that the defense was so focused on one thing and they ended up taking themselves out of position to make the tackle. I know that that coach Quinn and coach Manuel are not going to tolerate missed tackles, but maybe they were just simply out of position. Just a thought. Take care STFTB.
Matt: Thanks for reading SFTB, Marlon. I really appreciate that. Just remember, this space is all about you, the fans. As to your question, being out of position or taking the wrong angle is a tackling issue, Marlon. The biggest key to tackling is being in proper position – and then it's all about technique – using your legs, leverage, wrapping up the ball carrier and bringing him down. When players take the wrong angle and are out of position, they never really have a chance. Skilled ball carriers – which almost everyone in the NFL is – will make would-be tacklers pay dearly for taking a bad angle. Now, being out of position because of a bad read, missed assignment or blown coverage is something completely different.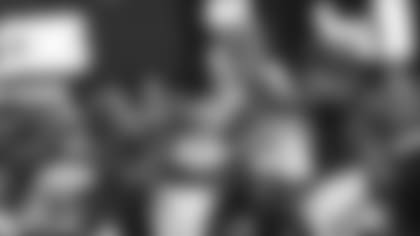 Johnny from Winston-Salem, NC
Why do the Falcons coaches teach striping the ball instead of tackling? That's why we're so bad at tackling, everybody is pulling at the runner's arms. I played high school ball back in the late 1960s and we were taught that a man can't run without his legs!
Matt: I couldn't agree more Johnny. No man can run without legs, even Saquon Barkley. Tackling – check that, swarm tackling – the Giants running back and taking away his cutback lanes will be critical on Monday night. As Falcons coach Dan Quinn noted last week, Barkley "has change of direction, like a smaller back. It's pretty rare that you may see a player who has exceptional change of direction and not home run speed. So one of the players I can think of is Julio (Jones) where he has the long speed and the change of direction. There's just not a lot of players that have the combination of both."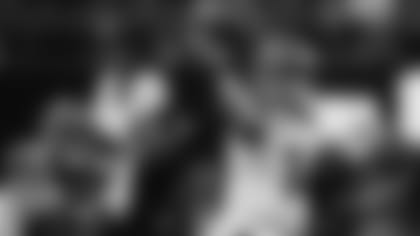 Tim from Lienefelde, Germany
Hey, Beek. Do you have any hopes after six weeks and one sack from Vic Beasley? I think he is just a one-year wonder. And do you think it is realistic that we give Isaiah Oliver more chances in the game because Robert Alford is not the youngest and is having not the best year?
Matt: I'm not freaking out over the fact that Vic Beasley only has one sack after six weeks. Is it a great number, of course not. But remember, sacks usually come in bunches for pass rushers. Two one game, three another and then maybe one or two over the next two or three games. What's more important is getting pressure on a quarterback – forcing him to move from the pocket, throw off timing, force a bad throw, hit his arm or simply force an incompletion. Good things usually happen when that occurs. The Falcons will certainly need to pressure Eli Manning on Monday and should have an opportunity to get to him – heading into the weekend the Giants were tied for fifth-most sacks surrendered. I would think Beasley and Takk McKinley are licking their chops. So, yes, I think there's some hope. Let's see how Monday night and the rest of the season plays out before we start tossing around the "one-year wonder" moniker. As for Isaiah Oliver, he was drafted in the second round for a reason, Tim. He has a lot of talent and the physical tools – he just needs to gain some experience and put it all together. He's been learning on the fly and has taken a few lumps, which will only help him down the road.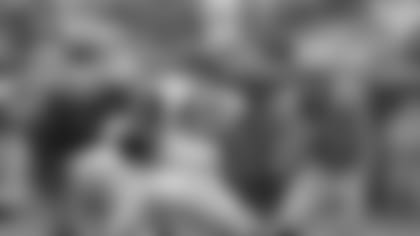 David from Decatur, GA
Is it realistic to think Deion Jones may be ready to play after the bye week?
Matt: Yes, I do. The soonest Deion Jones can return is Week 10, when the Falcons host the Cowboys on Nov. 18. Until we hear anything differently, we're expecting Jones to be back in uniform for that game. When asked about Jones last week, Falcons coach Dan Quinn said, "he's onto an excellent trajectory of where we expected him to be at this point."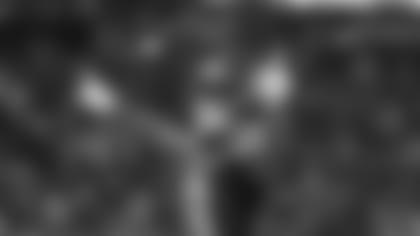 Vic from Watertown, CT
What should I do with Calvin Ridley? Should I trade him or hold on to him. I've got a few trade offers for him.
Matt: Hey, Vic. Look, I don't give fantasy football advice here (that's not what this forum is all about), but the Falcons rookie has been fantastic so far this season. Besides, I wouldn't give anyone advice without knowing what the offers were anyway.
Daniel from Eugene, OR
Hey, Beek! I wrote a lil' somethin' I wanted to share:
The way the season had begun
all the fakers sayin' we were done
True fans like you and me
in the Brotherhood we believe
with every week that comes along
the Brotherhood grows strong
rising up to conquer all
if in our way you will fall
fair weather fans stay away
you jumped ship so float away
49 years my belief is strong
in Brotherhood I belong
Not really a question, actually not a question at all! just wanted to share.
Matt: Wow, good stuff, Daniel! Thanks for sharing. I'm sure there are a lot of Falcons fans out there who will appreciate this.
Be sure to catch Matt Tabeek, D.J. Shockley and Dave Archer every Monday afternoon on Falcons Audible podcast. Listen and subscribe to it on iTunes, Google Play or watch it here on AtlantaFalcons.com.