Welcome to Straight from the 'Beek! The Falcons are getting ready for a showdown against the Ravens and their top-ranked defense – and you've got plenty of questions. So, let's get right to them. Just remember that all opinions here are mine unless otherwise noted.
Jerry from Statesboro, GA
Hey, Beek. I'm a true Falcons fan, as you already know. Ten years as a season ticket holder and lifetime fan. It's so funny to me how some of the comments of Falcons fans at the beginning deemed our defense the best in the league, and even started a nickname column. As you know, I never submitted a nickname. I'm a firm believer earning a nickname. Where are all these people now? LOL. I know, they are the same people saying the Falcons should cut Duke Riley, Vic Beasley, Robert Alford, Desmond Trufant and Brian Poole. We may not make the playoffs, but that's OK, I still love my team. There will be 30 more teams disappointed after the Super Bowl. My question is, should our first four picks be in the trenches?
Matt: Jerry! Where have you been? Always good to hear from you. That's funny regarding the nickname stuff – and that was my point at the time when I was first asked, if you recall. Teams need to earn nicknames on the field. And they're earned with consistent results and winning. Neither of those boxes can be checked off at this point. As to your question regarding the draft, I would be completely fine with going heavy on the offensive and defensive lines early in this draft – and that includes edge rushers, too. Obviously, there are a lot of factors in play – draft position, free agency, and cap space to name a few. Just remember, it doesn't matter how good or how many skill positions players you have if you can't win (block, protect) up front.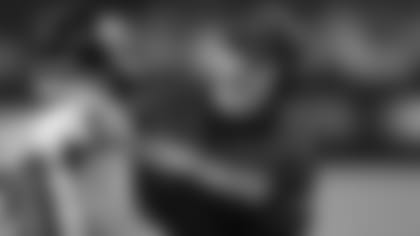 TaRon from Tacoma, WA
Hi, Beek. Absolutely love the column. This is my first time writing in because you always answer the questions that I ask. I like the fact that you defend Matt Ryan. He is definitely one of the best QBs we've had in a while so all of the Negative Nancy's need a reality check. Now to my question. Dan Quinn said at the beginning of the season that he put faith in our coordinators (which he should). However, Marquand Manuel's defense (despite injuries) has been very distasteful when giving up yards and touchdowns. Why hasn't Dan Quinn (who has led a defensive team to the Super Bowl) taken over the defense and fix the problems that we have had all year, which has mostly been tackling and dropped interceptions?
Matt: Thanks for reading and taking the time to write in, TaRon! Anytime someone wants to cut or trade a player away, my immediate response is always, who is the better alternative? Like seriously, who is walking the street right now or what team is going to make that trade right now (and then there's the minor details that no one ever mentions like … does he fit scheme-wise, salary cap space, locker room fit, etc.). But I digress. On to your question. Marquand Manuel has been with Dan Quinn for some time now – they both were in Seattle together, too. They not only know each other well, but both understand and believe in their defensive scheme – both have experienced success with it. In his first year as DC, Manuel did a fantastic job and the Falcons finished in the top 10 in both scoring defense (eighth at 19.7 points per game) and total defense (ninth at 318.4 yards per game) for the first time since 1998. And I think Quinn has a ton of faith in Manuel, as he should. But at the end of the day, you need players to make it work. Injuries have been a huge problem this season. That's been a part of the overall struggles. Tackling, communication, at times, was an issue as some players were thrusted into new roles. And the Falcons haven't gotten to the quarterback as much as Manuel and Quinn would like, either. Right now, the Falcons have 21 total sacks, which is tied with Jacksonville at 27th (out of 32) in the league. The Falcons are also surrendering 27.9 points per game, which is 29th in the league.  For comparison sake, the Ravens – the Falcons' opponent on Sunday – is first in scoring defense, giving up just 18 points per game. You're right, TaRon, it has not been a banner year on the defensive side of the ball so far, but hopefully they'll get Deion Jones back for the Ravens game and improve down the stretch.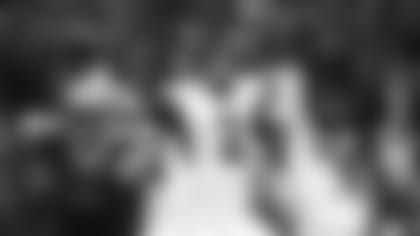 Ray from Conyers, GA
What's up, Beek!!! Thanks for the opportunity. I know you are accused of defending Matt Ryan a lot, (Matt), but the numbers he has put up don't translate into wins. He is a pretty good quarter back but lacks the mobility, arm strength, composure, and overall grit that it takes to win championships in the NFL. I have seen many times how we have needed 2 or 3 yards and (Ryan) won't stick his face mask in there to get it. It doesn't make since to have receivers that are extremely talented if they have to turn and wait on the ball or go back to it. I am a diehard Falcons fan and have been ever since I was born. I love those guys like they were my kids!!! My question to you is, in order to have a successful Super Bowl victory, do you think we should start looking to draft a quarterback with a more modern style of play? Go Falcons!!
Matt: What's up, Ray! Look, Matt Ryan was the league MVP two seasons ago and has put up similar numbers this year despite all the adversity this team has faced. He's led the team to the playoffs six times and the Super Bowl once. And he's won 99 games behind center. He's easily the best quarterback in franchise history. So, yeah, I don't get the criticism. He is 33 years old, but we've also seen some quarterbacks play well into their late thirties. To be honest, I don't think it's time to start grooming a successor. The Falcons have too many other pressing needs, and even if you did draft another quarterback, he wouldn't play much (if at all). I think the year Ryan's skills start to clearly diminish is the year you get back into finding the next franchise quarterback. I don't think the Falcons are there, Ray. Remember when Tony Romo broke his collarbone, hurt his back and couldn't finish seasons due to injuries? That's when the Cowboys drafted Dak Prescott. Look at Baltimore. Joe Flacco had to come back from an ACL injury in 2016 and then a back injury forced him to miss all of training camp, preseason and the hampered him during the first part of the 2017 season. Was it really a surprise that the drafted Lamar Jackson last spring? I just don't think the Falcons are thinking about a successor for Ryan, who by the way, just signed a hefty contract extension prior to the season.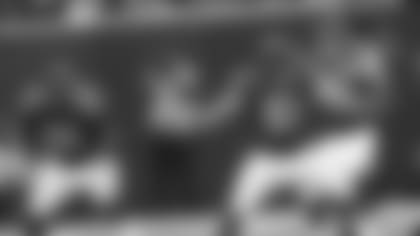 Gwen from Decatur, GA
Hi, Beek and thank you for taking my questions, which is the second time I've submitted something! I am a huge fan of Matt Ryan and I don't think he is credited enough with what he has to contend with given the weakness of his offensive line. What bothers me is why invest millions of dollars in a QB only to subject him to an average of five sacks the last four games, seven hits and an ungodly number of QB hurries? It makes no sense to me that Matt isn't better protected. We have been extremely lucky that Matt hasn't been seriously hurt given the ineptitude on part of our offensive line. Surely Mr. Blank isn't pleased with that kind of protection for his quarterback? Is Coach Quinn? I am letting my nephew use my season ticket card to go to the Ravens game in my stead because I don't want to see Matt get pummeled again by a good defense.
Matt: Hi, Gwen. It's nice to hear from you again. I think we'd all like for you and Ray of Conyers, Ga., (above) to sit down and talk some Matt Ryan. I'd certainly enjoy it! No, no one was pleased with how the offensive or defensive lines played against the Saints – I wrote about it here – and Falcons coach Dan Quinn said that he was considering making changes along the offensive line. Stay tuned on that front.
Scott from Pensacola, FL
Beek, I am a looooong suffering Falcons fan. I was a 10-year-old boy growing up in Atlanta when the Falcons came into being. Tommy Nobis was the first pick. The first time they had back-to-back winning seasons, I was 53! 43 years of utter futility. I am still hurting over the Super Bowl, to finally have the chemistry, players and coaching all come together to form that special combination that gets you to that game. Losing like we did will always be a knife in my heart. Now it is agonizing to watch us squander the best talent we have ever had. Soon, Ryan and Julio, the best QB and receiver we have ever had, will be gone and we will still be talking about what would have been if we could have only gotten our act together. Today, I am 63 and have watched the Falcons flush another promising season down the toilet. Hopefully a miracle will occur, and we will win a Super Bowl before I die. Not counting on it at this point. Depressed and disappointed again. As usual. What a waste.
Matt: Scott, I get the skepticism – man, it's been an up-and-down year – but you've also watched the game long enough to know that anything can happen, especially in the postseason. All you have to do is make it in – plenty of wild-card teams have experienced success in the playoffs. In case you haven't looked at the NFC playoff picture recently, the Falcons are still in the thick of things. Should they finish 9-7 and a few things break their way, they could (and should) sneak in. So don't throw in the towel just yet, Scott. If they make it in, I expect you to write me back!