Welcome to Straight from the Beek! The Falcons' preseason schedule is set, the regular-season schedule should be out soon, free agency is in full swing, the NFL Draft is less than two weeks away and you've got plenty of questions. So, let's get to them now. Just remember that all opinions here are mine unless otherwise noted.
Dwight from Wilmington, DE
Hi, Beek. I see the Falcons signing some depth pieces before the draft. Question is, do you think the Falcons are positioning themselves to move up in the 2019 draft? Maybe into the top five? Thanks for the SFTB column. Go Dirty Birds!!!!
Matt: Thanks, Dwight! As we all know the Falcons took some pretty big injury hits last year, especially at the guard and safety positions. So, what have they done so far in free agency? Well, they've signed a number of players (you can read about all of them here in our free agenct tracker), but among them are four guards and two safeties. Coincidence? Probably not. At one point they had three defensive ends on the roster. So, the signing of Adrian Clayborn wasn't a huge surprise. Nor was the addition of defensive tackle Tyeler Davison; the Falcons had just Grady Jarrett, Jack Crawford, Deadrin Senat, Michael Bennett, Jacob Tuioti-Mariner and Justin Zimmer on the current roster. I do think some of the moves the Falcons have made will allow them to be more flexible during the draft, no question about it. But I think at this point in the process there are specific players on their radar that they covet, too. A lot will hinge on what unfolds in the early picks of the draft. The Falcons currently pick at the No. 14 spot. If they stay put, they could still strike gold. But trading up into the top five? Anything is possible, but I'd be very surprised if they did.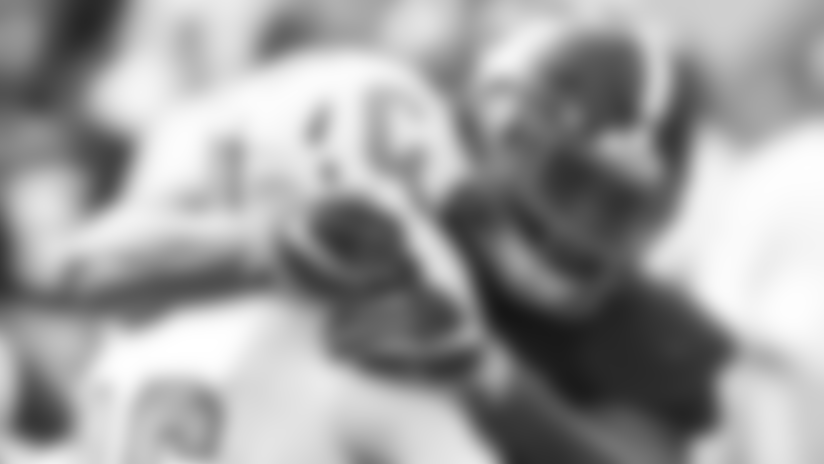 Thomas from Chamblee, GA
I am a die-heard Falcons fan. My question is why don't they get a 'Bama star? The DT out of 'Bama – he is the best fit. Look at Julio Jones and Calvin Ridley – both from 'Bama, but on the offensive side of the ball. It is proven 'Bama has the star players.
Matt: Hey, Thomas. The Falcons are going to take the best players available that fit their scheme and fill their needs, regardless of where they are from. Now, it's no secret that Alabama is one of the best college football programs in the country and, naturally, they're churning out some of the top NFL prospects year in and year out. I, like a lot of people, think the player you referenced – defensive tackle Quinnen Williams – might be the best player in this draft class. That said, he's likely a top-three pick and the cost trade to up there (if a team is even willing to trade down) will not be cheap. I think the Falcons have multiple positions they need to address in this draft – defensive tackle, edge rusher, right tackle, cornerback and running back. That's going to require picks and I'm not sure you want to surrender too many for one player. I do think Williams is going to be a starter from Day 1, and it'll be interesting to see where he goes. It wouldn't surprise me to see the Falcons trade up, but not that high. Stay tuned.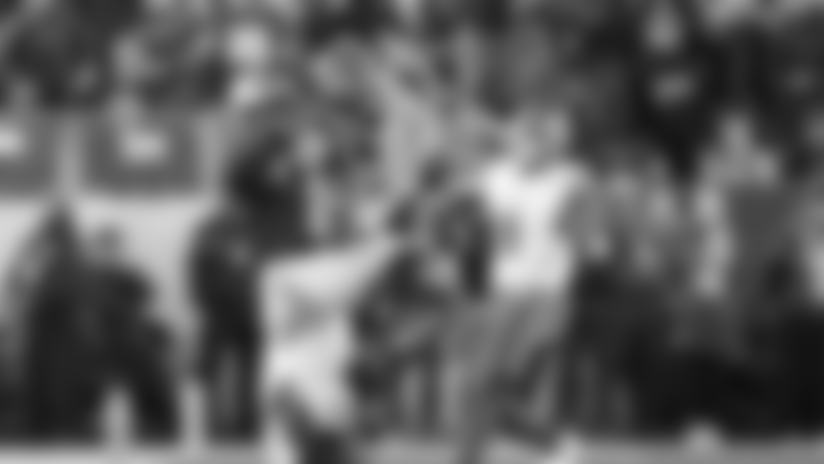 Jeroen from Belgium
Hello, I am a fan from Belgium (yeah, that small European country). Since I visited for the Panthers game last season I am bitten by the Falcons-microbe. My question is: Since we are filling up our roster this week with some nice players, isn't it more likely we are going to draft a CB? And if so, which one would you consider? Kind regards from a Belgian fan. RISE UP!
Matt: Microbe, eh? Interesting. I'll tell you what, Jeroen, that is the one position I'm not getting a ton of questions about – and, frankly, I'm a bit surprised because it's definitely a position of need for the Falcons. Robert Alford, Brian Poole and Justin Bethel are no longer on the roster and of the five corners currently listed on the Falcons roster, two would be considered starters – Desmond Trufant and second-year player Isaiah Oliver. They definitely could use another starting-caliber player or two at that position as well as depth. The top corners in this class would be (in no specific order) Greedy Williams, Byron Murphy, Deandre Baker, Rock Ya-Sin, Julian Love and Lonnie Johnson. I'd be surprised if more than three – Williams, Murphy and Baker – were taken in the first round. I can't see Atlanta taking one of those guys at 14 but possibly with one of their Day 2 picks, especially if one of those three players slipped and was still on the board at No. 45 or No. 79, the Falcons second- and third-round picks.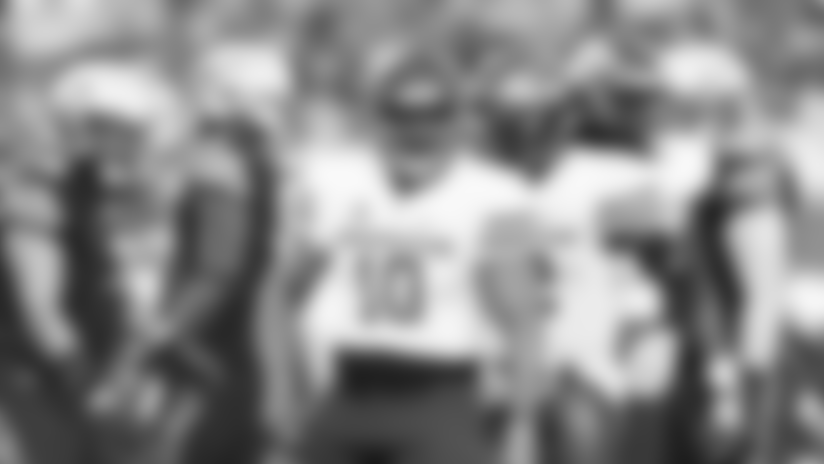 Daniel from Lafayette, LA
Hey Beek. I've been hearing Ed Oliver may fall a bit because he's not the prototypical size at DT. What are the chances he's there at 14 and, if so, would we pick him?
Matt: Aaron Donald supposedly didn't have the prototypical size when he came out of Pittsburgh, Daniel. Check out the first line of a scouting report on Donald here: "Marginal height and frame is nearly maxed out. Hands are more active than strong -- could play with more pop and power. Overpowered in the run game and ground up by double teams. Gets snared and controlled by bigger, longer blockers. Not a two-gap player. Has some tweener traits -- lacks ideal length and bend to play outside." And while we're on the topic, nor did Grady Jarrett for that matter. I think at the end of the day scouts and teams making those decisions rely primarily on the game tape – that's the player's body of work after all. And when you look at Oliver's body of work, it's impressive. I don't think Oliver will slip out of the top 10, Daniel. But, yes, if he is there at No. 14 (the Falcons' current draft spot), I think he'll get very strong consideration, especially since it is a position of need for Atlanta. I actually played out one scenario were Oliver fell to the Falcons at 14 in one of my earlier mock drafts. You can read about it here. Thanks for the question. MAILBAG
Do you have a question about the Falcons that you want answered? Ask a question here and it could be posted on AtlantaFalcons.com.