The 2020 season is a critical season for the Atlanta Falcons. After back-to-back 7-9 seasons without a trip to the playoffs, Falcons coach Dan Quinn and general manager Thomas Dimitroff spent the offseason adding talent to their roster and fine-tuning their schemes while looking for any way they could get ahead for the upcoming season.
Former NFL offensive lineman and current NFL Network analyst, Brian Baldinger, spoke with AtlantaFaclons.com about his thoughts on the Falcons' offseason moves, what went wrong in the 2019 season and where he thinks they stack up in the division.
Question: What do you think was the biggest issue for the Falcons in 2019?
Brian Baldinger: I thought they broke down repeatedly on the backend of their defense. I mean just mental breakdowns; it was the linebackers too. The effort in the front four I thought was really questionable. I thought on the backend they broke down way too often. If you breakdown either by poor tackling or assignment errors on the backend, you're going to give up big plays and probably a lot of touchdowns. It was one breakdown after another. I thought once Raheem Morris went to the other side, somebody was communicating. Somebody was getting through to them on the backend of their defense and they just stopped breaking down as much as they did. That included De'Vondre Campbell and Deion Jones, too. I thought it really made a difference when Raheem went to the other side of the ball.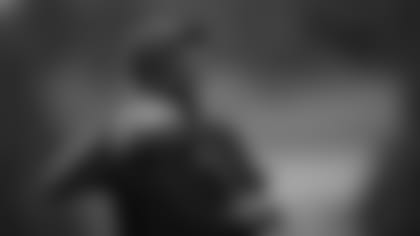 Q: Who do you think needs to have a better season for the Falcons to get back to the playoffs?
BB: Takk McKinley was drafted in the first round to be an impact player. If memory serves me correct, he had 3.5 sacks last year. Outside of the Philadelphia game in the first half of the season, it's the only game he had an impact. Up front, they drafted these guys in the first round to really get after quarterbacks and I didn't think they really did that [well enough]. We'll see what Dante Fowler does, we'll see what Marlon Davidson does and some other guys. It always starts with your front. Just like San Francisco had the best defensive front in football last year and it carried them within a quarter of winning the Super Bowl.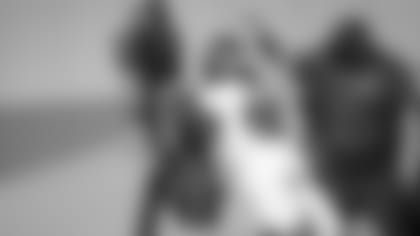 Q: Which position group of the Falcons do you like most?
BB: I like the offensive line. I'm high on the line. Kaleb McGary and Chris Lindstrom to go with Jake and Alex, I'm not exactly sure what's going to happen at left guard, but I like what they've done up front. If Dirk can really get back to running the zone-stretch the way they did in 2016 when Matt Ryan was the MVP of the league, that's exactly what Todd Gurley wants to do. I think you'll see the best of Todd Gurley in the play-action that comes off of that.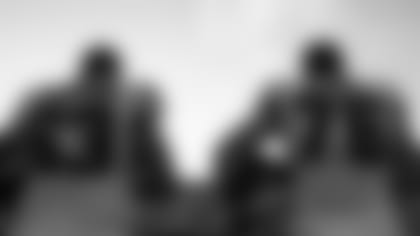 Q: What are your thoughts on the Falcons linebackers?
BB: Whether it's knocking the ball loose or forcing fumbles, it'd be good if they made some more plays. That's what you want from your linebackers. Week 1 they went up against the Minnesota Vikings and I saw Dalvin Cook take it right to Deion Jones and it set the tone. I want to see the linebackers make plays. It starts with taking the ball away and I didn't think they did enough of that last year. It's more than just making tackles; you have to change the game. That's what you have to do at the position.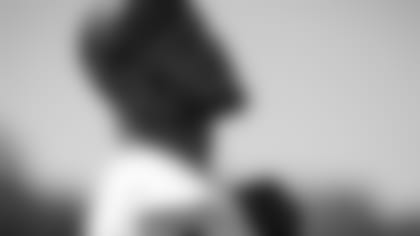 Q: How do you think a healthy Keanu Neal will impact Atlanta's defense?
BB: Everybody likes the way Keanu Neal plays the game, but durability is just as important as ability. He has to stay on the field, when he's on the field he makes a difference. He and Ricardo Allen can be a good combination back there. Damontae Kazee has been a very physical player, but he's made mistakes back there. If the Falcons' offense can strike and play with leads, that will only help their abilities.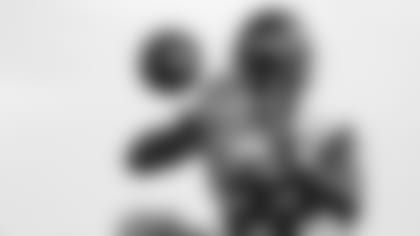 Q: Why did the Falcons struggle to run the ball and why do you think they'll be better this year?
BB: Devonta Freeman wasn't the same guy he once was last year. They fell behind in a lot of games so they kind of had to scrap the run, but they just need whether it's a 1-2 punch like they had a couple years ago with Freeman and Tevin Coleman, they need somebody they can lean on. Whether that's Todd Gurley right now we'll find out pretty quickly. We'll find out what Ito Smith and Brian Hill can do. They went out and signed Todd Gurley to be a guy who can carry it 20 times a game and really catch the ball out of the backfield the way you've got to be able to do it in this league now. They need Todd Gurley to be at least the Todd Gurley of 2018. If he's the 2017 version of Todd Gurley, they have a chance of winning the division.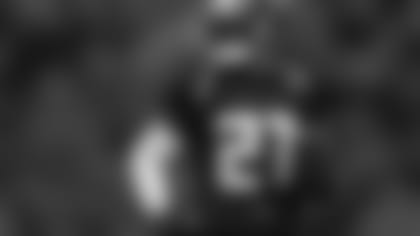 Q: What do you want to see offensive coordinator Dirk Koetter do more of in Year 2 of this offensive system?
BB: It's going to start up front with letting the guys come off the ball. Really go forward rather than backwards. Matt Ryan loves that and all the things you get when you have a good running game. They have to be a top-10 running team this year. Dirk's got to let these guys go to work. I think that's what Kaleb, Chris and Alex Mack do best. They're better run blockers so let them do what they're best at.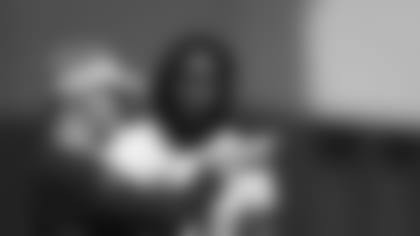 Q: Which offseason acquisition did you think was the most important?
BB: I want to see what Todd Gurley can do behind a good offensive line. I don't believe he's done. If Todd Gurley gets you 1,200 yards this year and a dozen touchdowns, that might be the best move of the offseason. We haven't seen what Hayden Hurst can really do, he hasn't been able to show his route-running and his hands. He probably had the best hands coming out of college of any receiver or tight end in the 2018 NFL Draft. I think Hayden is a good fit. I think he's a much better run blocker than what they had, that will help in the run game. The best game I think I've ever seen Dante Fowler played was his game last year against the Falcons. It doesn't surprise me Dimitroff went out and got him. Maybe he was just trying to campaign for free agency there.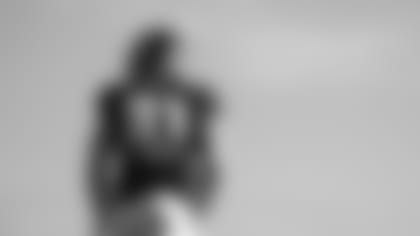 Q: Where do you think the Falcons stack up in the NFC South?
BB: There might be three playoff teams in this division. Nobody can discount what New Orleans is doing and I don't think anyone isn't high on what Tampa might be able to do. If you go into New Orleans and San Francisco the way the Falcons did last year, that was a pretty strong statement that they could play with the league's best. They get tested right out of the box with Seattle. It's a great test right away.
The running backs as a unit gave an impressive performance on Day 13 of AT&T Atlanta Falcons Training Camp.