Linebacker and special teams powerhouse Coy Wire has gained a reputation as a bit of a prankster. All season, Wire pulled pranks on his teammates and captured them on camera. Now, Wire is releasing the videos one by one to help raise money for various charities around the Atlanta area. His unique campaign depends on the number of views fans give to his rare, never-before-seen footage
On the field, Coy Wire is known as an invaluable member of the Falcons' special teams units.
Off the field, he's the Ninja Prankster.
It's a moniker he's earned during his nine-year NFL career. In every locker room he's set foot in, he's brought with him a virtual bag of tricks — pranks that he's collected since he was a kid. None of his teammates, or even staff for that matter, are safe around him.
Wire has always tried to record his antics, at least to show the prankee just how ridiculous their reaction was. But after getting the better of quarterback Matt Ryan one day and showing him the video, Ryan implored Wire to put the video on the Internet because it was just that good.
That got Wire to thinking about how he could do a little bit more through his pranks.
"It dawned on me that, maybe we can find a way to really make this thing into a positive other than just making people laugh," Wire said Wednesday. "Because a lot of people are going to want to see it, we can find a way to get these videos sponsored by companies who would like to donate money to charities based on the views that these videos receive."
That's where the concept for Pranks with a Purpose originated. Launched last week, the first Pranks with a Purpose video has already gained more than 1,000 views, but Wire is looking to take his videos to viral levels.
Active on both Twitter and Facebook, Wire is using social media to help his videos get as many views as possible to raise as much money for charity as possible.
That can only happen with the help of Falcons fans and his followers on his social networking profiles.
"That obviously is the hope, that they will go viral," Wire said. "I think that it has the makings of what it takes for something to be widely popular, so it's just a matter of how can people help. Just watch the videos, enjoy them and share them with people they know. Pay it forward. Give them a good laugh.
"Essentially, they're actually the ones giving money to charity simply by passing it forward and having people watch it. That's the easiest way that they're ever going to donate money to a charity."
And for their troubles, fans will get to see rare, never-before-seen footage of their favorite Falcons players getting pranked. Wire has a huge collection of his work recorded and ready for the world to see.
Last week, defensive end Chauncey Davis was none the wiser when Wire snuck into his hotel room and jumped out of the bathroom while Davis was enjoying some room service. In the video slated to be released this week, running back Gartrell Johnson gets the Coy Wire treatment. Videos will be released each week on Wire's website, www.coywire.com.
But two of Wire's favorites will be released in the near future as Pranks with a Purpose gains in popularity.
"In the upcoming weeks as the videos are released, the two about which I'm most excited are actually two of the Falcons' Pro Bowlers," Wire said, making sure not to give too much away. "And they're two of the best reactions of any of the pranks that were captured during the season."
To view Wire's prank on Chauncey Davis, click the image below: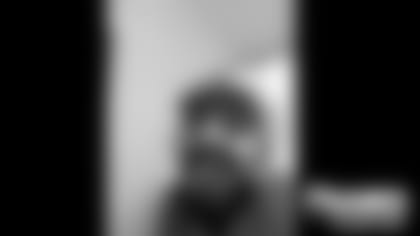 ](http://www.youtube.com/watch?v=j9XttgX3BbM)