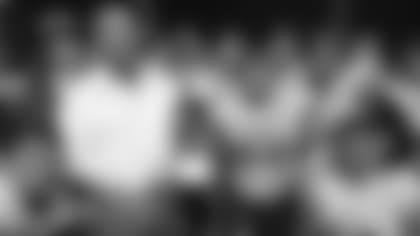 The ninth winner of the 2016 season is Chris Parker of Pickens High School.
Chris Parker is in his fourth season as the Head Football Coach, after he served as the Head Football Coach at Chapel Hill High School in Douglasville, GA for four seasons. Coach Parker also is in his first year as Athletic Director. The AJC named Coach Parker the "Top New Coach in the State for 2008." When Coach Parker joined Pickens the Atlanta Journal-Constitution named him the "best new hire in AAAA."
Coach Parker was as humble and honest could be when asked about winning this week's award and said, "It says a lot more about my assistant coaches and the players than it does me."
Parker added to that by saying, "Our whole community has helped earn that award here and have helped turn the program around. The parents, kids, and coaches all come out and work hard."
Parker was not shy about his involvement in the community when he spoke about the various things the school has done: Clothes drives, Food drives, Donations, and various service activities. Parker has made a tremendous impact on the community in Pickens and one that I can personally vouch for. My parents live in Jasper just minutes from the high school and they even have talked to me about the efforts the school has gone to make sure the community is close knit.
Coach Parker talked about his time at Pickens and Chapel Hill and how he has never lost his way even when the teams have been losing, saying, "It is about getting over the hump at some of the schools that I have been at that struggled. Some of them went 0-10 or 1-9, but we just pushed ahead and got a little better every game."
The team started 1-3 losing on the final possession of multiple games but then went on a three-game win streak to make the teams record sit at 4-4. Coach Parker talked to me about how the guys have stayed level headed throughout the tough season so far, "We didn't get down when we were losing, and we haven't gotten to excited when we have been winning,'' he said. "As a team, we know our goal of trying to win in the playoffs so until then we have to stay focused.''
Coach Parker and the Pickens county Dragons are a force to be reckoned with now and in the future.