While Falcons fans are still pumped after the huge 24-20 win over the Philadelphia Eagles on Sunday night, it is time for Atlanta (1-1) to move on to the Indianapolis Colts (1-1). After Andrew Luck abruptly retired during the preseason, Jacoby Brissett is now leading the Colts and it will be key for the Falcons' defense to slow him down if they hope to pull out a win on the road.
One player who showed up last week and will play another key role this week is cornerback Desmond Trufant.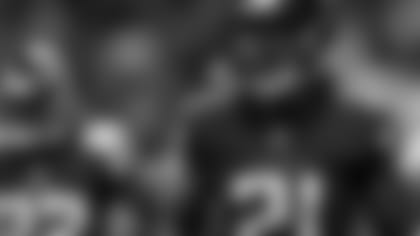 1. 0.0 passer rating
According to Pro Football Focus, quarterbacks have a 0.0 QB passer rating when throwing at Trufant through two games, as he has only allowed one catch for 6 yards and no touchdowns, while grabbing two interceptions and knocking down three passes. No other cornerback has produced a 0.0 QB passer rating through the first two weeks of a season since Ronde Barber in 2010. Brissett has thrown for a total of 336 yards, five passing touchdowns and one interception through two games this season. If he's smart, the four-year quarterback won't throw the ball anywhere near where Trufant is on Sunday.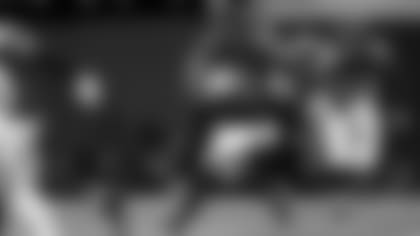 2. Double trouble
Trufant intercepted Eagles quarterback Carson Wentz twice – both in the first half – marking his first career game with multiple interceptions. The Washington alum's two interceptions in the first half marked the third time since 1991 that a Falcon had accomplished the feat. The other two are Deion Sanders and Thomas DeCoud. Trufant is just one of 10 defensive backs in the NFL who has recorded two interceptions in a half since the start of the 2018 season. Trufant did not have an interception all last season and he worked diligently all offseason to get back to his 2015 Pro Bowl form.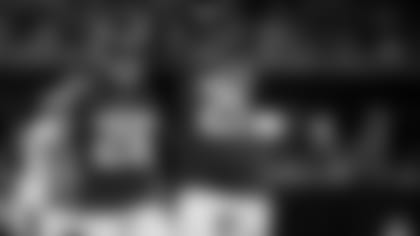 3. Be aggressive, B-E aggressive
Through two weeks of the 2019 season, the Falcons defense has allowed an average 277.5 total yards per game, the third-best in the NFL, and 167.0 passing yards per game, the best in the NFL. According to Pro Football Focus, Trufant, along with Isaiah Oliver, Keanu Neal, Ricardo Allen and Damontae Kazee have only allowed two touchdowns and 21 catches. The Colts have the lowest passing yards per game in the NFL this season. If Atlanta's defensive line stops the run game, forcing Brissett to throw more, everyone will see Trufant and team shine like they have been doing.