FLOWERY BRANCH, Ga. – The Falcons will travel to Philadelphia to face the Eagles on Thursday night in their first game of the 2018 season. The game at Lincoln Financial Field will be nationally televised on NBC and kick off at 8:20 p.m. ET.
Here are four key stats on Falcons running back Tevin Coleman and how he impacts this Week 1 matchup:
1. Coleman can: In his previous two matchups against the Eagles, Coleman has totaled 30 rushes for 159 yards, including eight first downs, and one catch for 14 yards. The former Hoosier's 5.3 yards per carry is the highest average in Falcons history against the Eagles with a minimum of 25 carries. In the divisional-round matchup back in January, Coleman recorded 10 rushes for 79 yards and will be looking to top that and help the Falcons seal the win this time around.
2. The breakaway: In 2017, Coleman posted 10 runs of 15 or more yards, which accounted for 249 yards of his 628 total rushing yards. According to Pro Football Focus, his breakaway percentage (39.6) was the fourth-highest in the NFL among running backs with at least 100 rushing attempts, trailing Miami's Kenyan Drake, New York Jets' Bilal Powell and New Orleans' Alvin Kamara. The Falcons offense will need Coleman to break past Philadelphia's front line again to gain a few more first downs.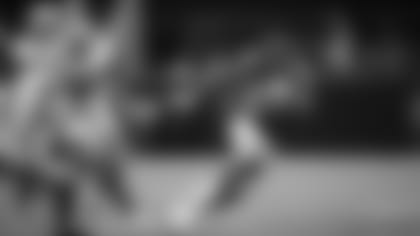 3. Receiving back: In 2017, Coleman caught 32 passes for 341 yards (11 yards per catch), including three receiving touchdowns. The Eagles had the 15th-worst passing defense last season, allowing 227.3 yards per game. The Eagles are bringing back their four secondary starters and while Coleman only caught one pass for 14 yards in the divisional matchup last year, keep an eye out for the third-year running back to possibly see more chances for receptions.
4. Dynamic duo: Coleman and fourth-year running back Devonta Freeman have teamed up as the Falcons' running back tandem in 42 games since 2015. In nine of those matchups, the twosome registered 200 total yards for an 8-1 record. Although Philadelphia had the best rush defense in the country last year, both backs are heading into this game healthy and with a sturdier offensive line this season.