The red helmet returns to Atlanta for Sunday's matchup between a pair of throwback division rivals. Prior to the NFL realigning the divisions in 2002 and the Falcons moving to the NFC South, the two teams were both members of the NFC West. The clubs first met on the gridiron in 1969 and have played 79 times since then with the 49ers holding a 47-31-1 advantage in regular season games.
Atlanta has won two of the last three meetings, including a 41-13 win at the Georgia Dome in 2016. The 49ers won the last matchup between the two teams which came at Levi's Stadium last season. The Falcons last wore their throwback uniforms and red helmets against the 49ers in Week 4 of the 2010 season, which turned out to be an instant classic with the Falcons nearly losing the game on a late interception before launching a miracle comeback win.
Since bringing back the 1966 inaugural team uniform complete with red lids, Atlanta has posted a 7-1 record in the uniform combo. Sunday will be the first time the Falcons don this outfit since the NFL imposed its one-helmet rule for the 2013 season.
These two former rivals remain closely linked. Heading into Sunday's game, we'll take a closer look at some of the stats that tell the story of their seasons up to this point.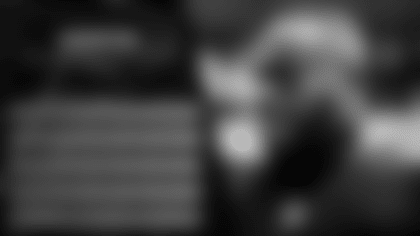 Impact Player
Defensive tackle Grady Jarrett was the center of attention last Sunday after he was flagged for roughing the passer late in Atlanta's loss to the Tampa Bay Buccaneers. What the discourse around Jarrett's questionable penalty missed was the overall impact he had on that game writ large. Pro Football Focus gave the eighth-year pro out of Clemson an 86.2 overall grade on their initial recap of the game and then boosted that to 87.4 after further review.
Jarrett was the seventh-highest-graded interior defensive lineman in the NFL in Week 5 and his 79.5 pass-rush grade was the ninth-highest of the week. According to PFF, Jarrett recorded six pressures including two quarterback hits and four hurries. He notched a win rate of 18.4 percent, which is the percentage of wins by a defender versus the blocking on pass-rush snaps. Jarrett also posted a 7.9 PRP, PFF's formula that combines sacks, hits, and hurries relative to how many times a player rushes the passer. The Pro Bowl defensive tackle also notched a 74.2 run-defense grade with two tackles and one stop, a tackle for no gain, on 17 run snaps.
His impact has been underscored by his consistency. The numbers Jarrett put up in Week 5 track closely with his season-long production. Jarrett ranks ninth among qualifying interior defensive linemen with a 76.4 pass-rush grade. Meanwhile, his 7.1 PRP ranks fifth and his 15.9-win rate ranks 11th. Jarrett isn't just a PFF darling. He ranks tied for second among defensive tackles with 3.5 sacks, trailing only Aaron Donald (4.0).
Jarrett has generated a pressure rate of 7.5 percent, the third-highest mark of his career through five weeks. Jarrett has recorded 12 stops, tackles for no gain, and two stuffs, tackles for a loss of yardage, among his 19 total tackles. He has produced 26.5 disruptions, which is a combination of pressures, hurries, and sacks. Jarrett ranks fifth among defensive tackles in disruptions this season and he is the only player in that top five that was not selected in the first round of the NFL Draft.
Since Next Gen Stats began tracking in 2016, Jarrett ranks second among active defensive tackles in stops (267) and stuffs (89), third in quarterback pressures (212) and hurries (134). He also leads all defensive tackles in hustle stops (19) and ranks fifth in sacks (30). Jarrett ranks third in disruptions (375) and has created a disruption on 14 percent of his pass rushing snaps. He's also caused eight turnovers on plays where he has registered a QB pressure.
After having a bit of a down year by his standards in 2021, Jarrett this thriving in 2022. He is once again a focal point of the Falcons defense and is being used in creative ways. The coaching staff continues to move him around along the defensive line to create favorable matchups for both Jarrett and the other Falcons defenders around him. Atlanta will look to Jarrett to set the tone for the defense against an up and down 49ers offense.
Strength on Strength
Sunday will pit one the NFL's top defenses against one of the league's top rushing units. The 49ers defense leads the league in defensive EPA per dropback and is among the NFL leaders in defensive EPA per rush. San Francisco's pass rush has been formidable through five weeks, boasting the top sack rate (10 percent), third-ranked defensive success rate (59.9 percent), and the fourth-highest pressure rate (34.9 percent) in the NFL this season.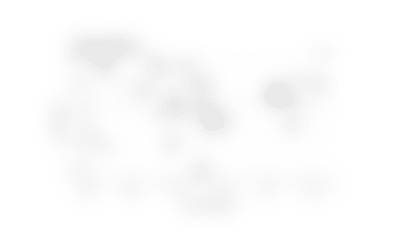 According to the advanced metrics from Next Gen Stats, the 49ers defense has held opposing quarterbacks to a completion percentage above expected (CPOE) of minus-4.7 percent, the fifth-lowest mark in the NFL this season, and just 6.5 air yards per attempt. Atlanta will counter that with an offense that ranks in the top quartile in offense by expected points added per play. Quarterback Marcus Mariota has averaged 10.3 air yards per attempt and Atlanta has surrendered pressure on 31.9 percent of dropbacks through five weeks.
It will be important for the Falcons to find a rhythm in the passing game on Sunday but the real heavyweight fight between Atlanta and San Francisco will be on the ground. The 49ers bring one of the best rush defenses to town to take on Atlanta's top-flight rushing attack. San Francisco's defense leads the league in yards per carry (3.3), ranks second in rush yards over expected at minus-80, and ranks third in both rushing success rate allowed (27.8 percent) and total rushing EPA (minus-17.1).
The 49ers defensive unit has allowed the lowest percentage of runs of 10 or more yards, at just 5.9 percent and generates contact before the line of scrimmage on 48.7 percent of rushing attempts, which ranks fifth in the NFL this season. DeMeco Ryans' defense boasts the third-best success rate against the run (67.2) as they thrive on creating negative plays with a penetrating and swarming defense. The 49ers lead the NFL in yards before contact per rush (0.3) and rank fifth in yards after contact per rush (2.9), meaning that they are hitting ball carries almost as soon as they reach the line of scrimmage and then rallying to tackle thus avoiding big plays on the ground.
The Falcons will have to contend with a defense that ranks third in stuff percentage, stopping 26.1 percent of runs before the line of scrimmage, and has allowed the lowest speed at the line of scrimmage (9.06 mph) to opposing ball carriers. There is no doubt these are daunting statistics from San Francisco's defense but Atlanta will counter with some impressive run game stats of their own.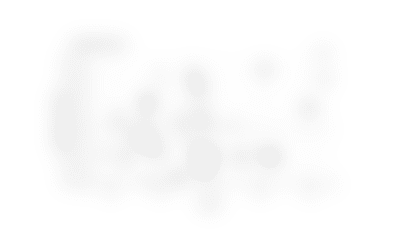 The Falcons have shown that a strong ground game is going to be part of the team's identity in 2022. Not only has Atlanta built a formidable rushing attack, but the team has also shown that they are committed to running the ball even when the other team knows it's coming. In each of the past two games, Atlanta has gone on scoring drives consisting of only run plays. Against Tampa, the Falcons first touchdown drive was a six-play, six-run drive of 38 yards. In the previous game against the Browns, the Falcons matched 75 yards on a 10-run drive to take the lead.
Atlanta's consistency in the run game has the key to its success and that will need to continue on Sunday against the 49ers. The Falcons enter their Week 6 matchup leading the NFL with the fourth-most rushes and the third-most rushing yardage. They've seen negative runs on just 17.3 percent of carries and lead the league in percentage of runs with contact before the line of scrimmage at 30.2 percent. The Falcons also rank second in the NFL in rushing success rate at 47.5 percent.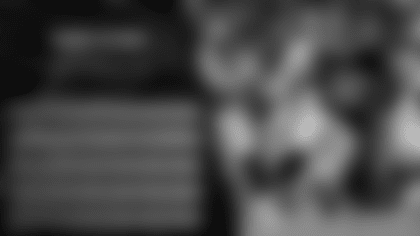 The synchronization between the quarterback, running backs, and offensive line will be paramount. Atlanta has produced the fastest speed at the line of scrimmage in the NFL this season, with ball carriers averaging 11.06 miles per hour. According to TruMedia, the Falcons are second in average yards before coming within one yard of a defender (1.96) and have gained an average of 3.43 yards after that point. These numbers show that Atlanta's offensive line is providing Falcons ball carriers with space to operate and keeping opposing defenders out of the backfield. Atlanta's ball carries have also shown good patience, burst, and vision.
Despite the loss of both Cordarrelle Patterson and Damien Williams to injured reserve, the Falcons rushed for 151 yards and 4.9 yards per carry in Week 5, including 98 yards in the second half. Atlanta is one of three teams to have three running backs score a rushing touchdown, joining Arizona and Philadelphia.
The Falcons have been one of the teams at the forefront of a bit of a rushing renaissance in the NFL this season and that will be on full display on Sunday when they matchup against one of the league's top rushing defenses.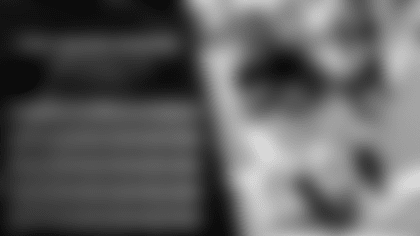 Success in the Third Phase
Falcons second-year running back Avery Williams scampered into the end zone for an eight-yard touchdown run early in the fourth quarter last week, marking the converted defensive back's first career rushing touchdown. While Williams has been an important contributor on offense, the former fifth-round selection out of Boise State has made his biggest impact on special teams – not that that's a surprise, though. The former walk-on at Boise State was a four-time first-team All-Mountain West selection as a returner for the Broncos and was named the Mountain West Special Teams Player of the Year in both 2019 and 2020. The success he had in the third phase in college is now showing up in the NFL as well.
Last week, the Falcons' scoring drive that ended with Williams' first career touchdown was set up by his career-long punt return of 28 yards. Atlanta began that drive on the plus-43 yard-line and found the end zone six plays later.
Through five games, Williams has returned six punts for 94 yards, resulting in a league-high 15.7 yards per punt return. The next closest to the Falcons returner is Baltimore's Devin Duvernay at 13.5 yards per return.
While Williams' 28-yard return helped boost his punt return average, he's been anything but boom or bust in the return game. Among players with at least five punt returns this season, he's one of only two players to gain at least five yards on every return, joining DeAndre Carter of the Los Angeles Chargers.
Not only is Williams gaining positive yardage on each punt, but he's also making good decisions to increase the offense's chances of putting up points on drives following his punt returns. Per TruMedia, the league average for teams' punt return EPA this season is –2.9. The Falcons have a 5.4 punt return EPA in 2022, the highest in the league by a wide margin. Only six teams' punt return EPA is greater than zero and the next closest to Atlanta is Baltimore at 4.6.
Williams and the Falcons' punt return unit will be put to the test this week as they face San Francisco punter Mitch Wishnowsky and a 49ers unit that has pinned 11-of-20 punts inside the 20-yard line and has only allowed one punt return of more than five yards this season. In what could be a battle of field position, Williams and the Falcons' ability to start Atlanta's offense in advantageous spots could play a big role in the outcome of Sunday's game.