Falcons head to the West Coast in Week 2 for the first of a pair of NFC West matchups. They'll battle the Rams in Los Angeles for the fourth time since the team moved back to the city of Angels from St. Louis in 2016. Dating back to 2005, the Falcons have won six of the last seven meetings between the two teams, including postseason wins in 2005 and 2017. The Falcons are 2-0 against the Rams in Los Angeles since the move, with both of those games taking place at the L.A. Coliseum. The Falcons dropped their only game played at SoFi Stadium, a 20-17 loss to the Chargers in 2020.
Despite the loss in Week 1, the Falcons enter Week 2 with a lot to build on both offensively and defensively, starting with Atlanta's often maligned offensive line.
Let's take a deep dive inside the numbers relevant to this Rams matchup in Nerdy Birds, our weekly series that highlights the stats-based storylines heading into each game: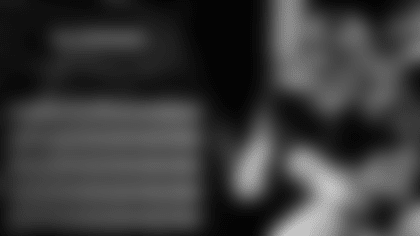 The Falcons offensive line opened the season with an impressive performance against a Saints unit that ranked in the top 10 in total defense (7th), yards per play (4th), rushing defense (4th), and yards per carry (1st) last season. According to Next Gen Stats, the Saints finished 2021 as the NFL's best defense in rushing yards over expectation, with opponents gaining 208 fewer yards than expected, 133 fewer yards than the second-ranked San Francisco 49ers.
But enough about last year. Let's talk about how Atlanta's Week 1 performance on the ground could be predictive of what we'll see in Week 2.
The Falcons offensive line was the aggressor in Week 1, and they'll need to bring that same approach against Aaron Donald and Co. in Week 2. According to Next Gen Stats, the Falcons allowed the lowest quarterback pressure percentage of any team, with Marcus Mariota pressured on just 6.1 percent of his dropbacks. By contrast, the Falcons allowed pressure on 31.9 percent of dropbacks in 2021 – the fifth-most in the league last season. The Falcons were one of three teams to not allow a sack in Week 1, joining the Chiefs and Chargers.
"Offensive line spotlight: One of the biggest surprises of the Falcons' performance was how well their offensive line fared in pass protection. On 37 pass-blocking snaps, they allowed all of three pressures on the day combined. Arthur Smith did a good job of protecting them with play action on 18 of those 37 pass plays." - Pro Football Focus
In their Week 1 opener against Buffalo, the Rams managed a 9.1 quarterback pressure rate on Josh Allen's 33 dropbacks. While the Rams did get home twice on sacks, the lack of overall pressure pushed the Bills offense to a successful night. While QB pressures sounds like a purely pass-blocking metric, the importance of the run game in this should be noted.
The Falcons' ability move the ball on the ground not only put the team in advantageous situations from a down and distance perspective, but it also gave the offensive line the upper hand in slowing down the pass rush.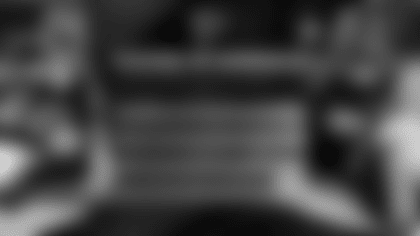 The Falcons enjoyed their best Week 1 rushing performance since 2008 and their third-best season-opening performance in the last 30 seasons. Atlanta totaled 201 yards on 38 carries, with running back Cordarrelle Patterson setting career marks in carries (22) and rushing yards (120). Quarterback Marcus Mariota added 72 yards on 12 carries, and both guy scored touchdowns on the ground. Patterson's 120 yards are the most by a Falcon in a season opener since 2008, when Michael Turner ripped off a franchise record 220 yards against Detroit.
We once again must give props to the offensive line. The Falcons generated 2.9 yards before contact per rush, which ranked second in the NFL. Atlanta also boasted six runs of 10+ yards and had 13 first downs on the ground. That marked the most rushing first downs by the team in a single game since Week 15 of 2017 season against the Buccaneers.
According to Next Gen Stats, the Falcons led the league in rushing success rate in Week 1 (63.2 percent) which is defined as the percentage of carries resulting in positive expected points added, essentially staying ahead of the chains.
In last week's Nerdy Birds, we highlighted the importance of down-set conversion rate, the rate at which a team turns one set of downs into another (or a score) via a first down or touchdown. Atlanta ranked 10th in Week 1, converting 72.2 percent of its drives into another first down or touchdown. The Falcons gained at least four yards on 68.6 percent of first-down plays in Week 1 and led the NFL in first-down plays gaining four-plus yards (24). Atlanta's ability to create first downs on first and second down proved crucial given the team's struggles on third down, where it converted at just 38 percent of attempts.
Moving the the ball efficiently and effectively will be critical to the Falcons success on Sunday against a stout Rams defense. Head Coach Arthur Smith showed during Week 1 that he's going to do everything possible to create advantages for his offense.
Atlanta faced an average of 6.6 defenders in the box and countered with 6.9 blockers, meaning that the Falcons had as many or more blockers as defenders in the box on 63.2 percent of run plays. By dictating terms to the defense through varied personnel and versatile players, Smith aims to create favorable matchups for his offensive line and ball carriers.
This game within the game will be a key to Week 2, as one of the tenants of the Rams defense is to stop the run without committing extra defenders to the box, instead electing to devote that extra body to the secondary.
According to Next Gen Stats, the Rams aligned with light boxes - six or fewer defenders – and in two-high shells (two deep safeties) – at the highest rate in the NFL last season at 78 percent and 76 percent respectively.
One of the things that makes Aaron Donald so special is that he almost single-handedly allows the Rams to do this. Last season, he led the NFL in run stuffs, stopping 21 rushes for no gain or a loss of yards. Enter Mariota, whose ability to be utilized on designed runs and scrambles tilts the math back into Atlanta's favor. Atlanta will need to mix play calls, formations, and personnel groups all game long to keep the Rams off balance.
Getting After the Quarterback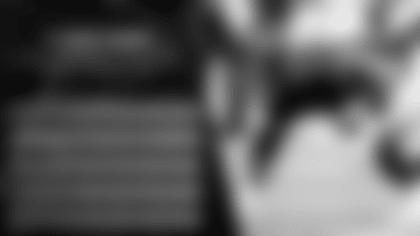 After finishing last season with 18 sacks, the revamped pass rush in Atlanta got to Saints quarterback Jameis Winston four times in Week 1 – the most sacks by a Falcons front since Week 12 of the 2020 season against the Raiders.
Defensive tackle and team captain Grady Jarrett led the way with 1.5 sacks, marking his fourth-career multi-sack game. With a sack on Sunday, Jarrett will have the second-most sacks by a Falcon through the first two weeks of a season since John Abraham had 4.0 through Week 2 in 2008. Second-round pick Arnold Ebiketie capitalized on excellent coverage from Atlanta's secondary by bringing Winston down for his first-career sack, becoming the first Falcons rookie to record a sack in his NFL debut since Darrell Shropshire in 2005. Norcross, Ga., native and former Georgia Bulldog Lorenzo Carter tallied 0.5 sack in his debut for the hometown team, while Mykal Walker started his third campaign off with a bang, recording six total tackles (four solo), 1.0 sack, two tackles for loss and one forced fumble, becoming the first Falcon with 1.0 sack, two tackles for loss and a forced fumble in a game since Jarrett in Week 15 of the 2016 season.
As a group last week, according to Next Gen Stats, Atlanta had 11 quarterback pressures against New Orleans and generated pressure on 28.9 percent of drop backs. The Falcons defense's sack percentage of 10.5 ranked tied for sixth in the NFL last week, while only Buffalo and Pittsburgh tallied more negative yardage for the opposing offense in Week 1.
Buffalo pressured Rams quarterback Matthew Stafford on 33.3 percent of his drop backs and sacked him seven times despite not blitzing once. Atlanta blitzed New Orleans on 34.2 percent of his dropbacks per Next Gen Stats. A storyline to watch on Sunday will be the way Atlanta attacks Stafford and the Rams offensive line.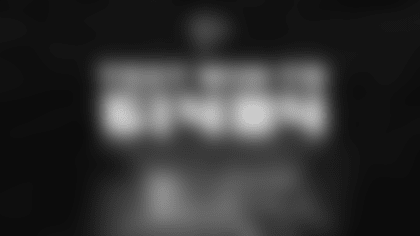 Enter To Win A New Year's VIP Experience With The Falcons
Enter for a chance to win tickets for you and five friends to our game versus the Arizona Cardinals on Sunday, January 1st!