The Atlanta Falcons will look to improve to 3-0 against the AFC West this season as they travel to Los Angeles to take on the Chargers in Week 13.
HOW TO WATCH
What: Los Angeles Chargers vs. Atlanta Falcons
When: Sunday, Dec. 13, 4:25 p.m. ET
Where: SoFi Stadium, Inglewood, Calif.
TV: FOX
TV Announcers: Joe Davis (play-by-play), Brock Huard (color analyst), Jenny Taft (sideline reporter)
Radio: 92.9 The Game, the Falcons' official radio network
Radio announcers: Wes Durham (play-by-play), Dave Archer (color analyst)
Live Stream: Watch Falcons games live for free in the official Falcons app (iOS & Android) and on AtlantaFalcons.com mobile web.*_Geographic and device restrictions apply. Local & primetime games only. Data charges may apply. _
Since 2016, the Falcons lead the NFL with a 14-2 record over the final four games of each season. Since drafting Matt Ryan in 2008, the Falcons have 32 wins from Weeks 14-17, the most in the NFC and the third-most in the NFL over that span. Only New England (37) and Pittsburgh (33) have more wins in the final quarter of the season in the past 12 years. Atlanta will look to continue that success as they begin the final quarter of the season on Sunday.
BROADCAST MAP
Below is the broadcast map for the NFL on FOX games in the late window this weekend, including the Chargers-Falcons game (courtesy of 506sports.com):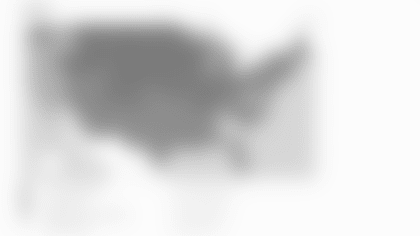 WEATHER FORECAST
Partly Cloudy
High/low: 70/47
0 percent chance of precipitation
31 percent humidity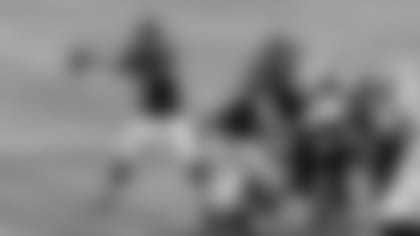 WHAT TO LOOK FOR
Ryan to pass Manning: Since being selected by the Falcons in the first round of the 2008 NFL Draft, Matt Ryan has set 21 franchise records including passing yards (54,662), completions (4,756), highest completion percentage (65.5) and touchdown passes (339). In his 13th season, Ryan ranks fourth in the NFL with 3,436 passing yards in 2020, marking his 12th-career season with at least 3,000 passing yards. Ryan joined Pro Football Hall of Famer Brett Favre (12 seasons), as well as Peyton Manning (13 seasons) and Eli Manning (12 seasons) as the only players with at least 3,000 passing yards in 12 of their first 13 seasons in NFL history. With at least 207 passing yards against the Chargers on Sunday, Ryan would surpass Peyton Manning (54,828) for the most passing yards through a player's first 13 seasons in NFL history.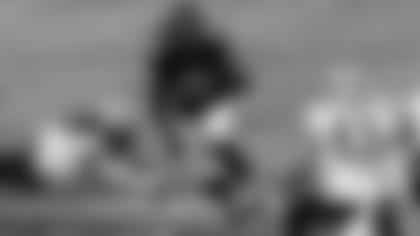 Gurley among the greats: Todd Gurley has recorded 8,206 scrimmage yards (6,030 rushing, 2,176 receiving) and 79 total touchdowns in 84 career games. If Gurley records a touchdown on Sunday, he would join Pro Football Hall of Famers Emmitt Smith (89) LaDainian Tomlinson (88), Jerry Rice (81), as well as Shaun Alexander (80) as the only players with at least 80 touchdowns in their first 85 career games in NFL history.
With a touchdown, Gurley can also become the third player with at least 8,000 scrimmage yards and 80 touchdowns in his first 85 games in league history joining Pro Football Hall of Famers Emmitt Smith and LaDainian Tomlinson.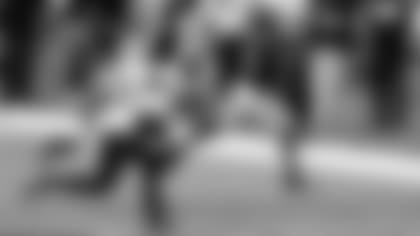 Ridley nearing 1,000: Calvin Ridley leads the Falcons with 59 receptions, a career-high 905 yards and seven touchdowns this season. The third-year receiver needs 95 receiving yards on Sunday to eclipse the 1,000-yard receiving mark for the first time in his career.
With one reception on Sunday, Ridley would become the fourth player with at least 60 receptions, 800 receiving yards and seven touchdowns in each of his first three seasons in NFL history, joining Odell Beckham Jr., A.J. Green and Pro Football Hall of Famer Randy Moss.
With one touchdown reception on Sunday, Ridley would reach 25 career receiving touchdowns in 41 career games, surpassing Julio Jones (46 games) as the fastest player to reach 25 receiving touchdowns in franchise history.