Before schools were closed for the remainder of the school year in Georgia due to COVID-19, Atlanta Falcons linebacker Foye Oluokun was working hard to make a difference in the lives of young students.
Last offseason, Oluokun read to one school. This year, he wanted to do more. He decided to visit one school a week on his day off to read and mentor to elementary school students during the month of February. His goal was to reach as many kids as possible.
"When you want to influence somebody, starting at a younger age to get them to enjoy reading, to enjoy learning, just give them something to look forward to can take them far in life," said Oluokun.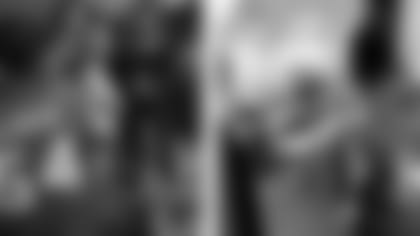 The visits took the Falcons' third-year linebacker from Hall County to the Westside of Atlanta and each group welcomed him with open arms and ears. He was able to share his story of not only being successful in the National Football League, but also graduating from Yale University with a degree in economics.
"[His visit is] really important because this is a pivotal time in their life to make good decisions and to understand that you can be an athlete and you can be really good at school too. You don't have to make the choice to be good at one or the other," said Sara Blankenship, media specialist for Buford Senior Academy.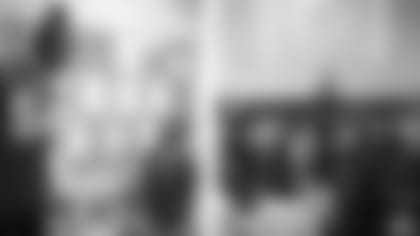 Oluokun said one thing he learned was how quickly kids can "latch on to whatever you say." He provided life lessons to the students in addition to reading books. He talked about his favorite subject in school, which is math, and answered any questions the kids had for him.
"I enjoyed when he taught us to learn from mistakes," said a fifth-grade student at the Buford Senior Academy. "Keep going and learn from them so you can make better decisions."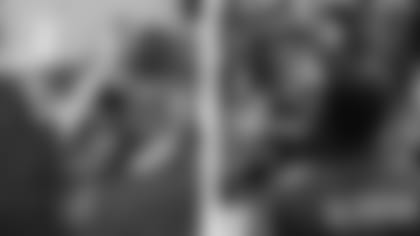 Oluokun says he feels he has a good message to put out using education, books and reading. The students and teachers certainly appreciated his effort.
"I think [Foye Oluokun] is the perfect person to come and show our kids that you can have a really great future. I really appreciate that he came," said Blankenship.
Foye Oluokun visited a metro Atlanta school each week during the month of February to give back to as many kids as possible.