Welcome to Straight from the 'Beek! After their off day on Tuesday, Falcons players are back and locked in on the Bengals. In the meantime, you've got plenty of questions. Just remember that all opinions here are mine unless otherwise noted.
Byron from London, England
Hey, Matt ... First things first, you're a legend and thank you again for taking the time out to interact with us fans. SFTB is awesome. Wow, that one hurt on Sunday, a lot ... Defense is suffering big time right now. How are we going to overcome this? First of all, we need to teach our guys how to tackle. We are making teams and individuals like Brees look so much better than they really are. It is so frustrating. Now is the time we need some of our other star players on defense to step up, Trufant and Beasley to name a couple for a start. Losing some key defensive stars is sure going to cause us some issues, but we have to stop making excuses, as we still have enough talent elsewhere in the roster to step up in my opinion. I'm so fed up of reading some of the negative articles people write in. I'm sure you are, too. Anyway, on a more positive note I thought the offense look HOT on Sunday. We moved it around so we all and how about Calvin Ridley? He is a star in the making, I love it. We have a great opportunity for the offense to step up even more here and help this team overcome the diversity of the first three weeks of the season. We have a long way to go and plenty of chances to still take a W. Let's go Falcons! Riseeeeeeeeeeeeee Up!
Matt: Byron, you're too kind and I appreciate the kind words. And it's always great to hear from Falcons in England – and all parts of the globe. You knew one team was going to leave Mercedes-Benz Stadium extremely disappointed after what I believe was an instant classic. Unfortunately for Falcons fans it was the guys in the Red and Black. Falcons coach Dan Quinn said the team has no plans to make a trade (see Earl Thomas) or sign a high-profile free agent (see Eric Reid). Now, will they still work out players? Absolutely. In fact, the team made several moves on Tuesday, including linebacker Bruce Carter. You can read about them all right here. The Falcons like the players they have in the building right now, and that means they'll look for more from players like Damontae Kazee, Duke Riley, Foye Oluokun, Isaiah Oliver, Jordan Richards and Brian Poole on defense. And, yes, veteran guys like Desmond Trufant and Vic Beasley will need to lead the way.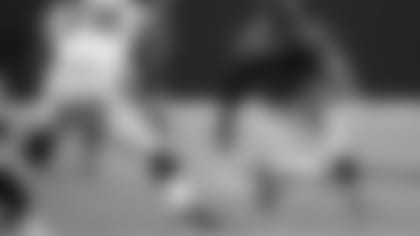 Charles from Atlanta, GA
Just read your Tuesday column, loved your response to the guy from Evans, Ga.!!
Tough times for our birds! But, as they say, adversity makes us stronger. We have been remarkably healthy on defense for the last few years. I believe that DQ should be allowed to do his job, he evaluates his players in practice weekly. I am OK with them not signing a splashy safety and going with their scheme players in the defensive backfield. I actually think help along the defensive line to provide QB pressure would help out the DBs. We also need better zone coverage from our linebackers. Not time to panic (yet!) Or mortgage our future! Interested to see what adjustments are made for the immediate future!
Matt: Thanks, Charles. And you're spot on when it comes to the defensive front – or the front end helping the back end. If the Falcons can generate more pressure up front, move the quarterback out of position or, preferably hit or sack him, it would definitely help the secondary and coverage. But if an NFL quarterback has time to sit in the pocket, in most cases he'll pick the defense apart – and I don't care who it is. The Falcons need to wreak havoc up front, plain and simple. Getting Takk McKinley back would be a nice shot in the arm for this unit, too. We'll see what happens on that front.
Chuck from Corpus Christi, TX
Hey, Beek. Been following your column since last season and appreciate your assessments and comments. I've been a die-hard fan for over 20 years and it's been tough to get home to see a few games going to a military college and serving in the Navy as an officer and aviator. Teamwork is important in any organization and that aspect of our franchise has really improved under Coach Quinn over the past three seasons. The Brotherhood approach is awesome in fostering teamwork inside and outside the Falcons organization. It was very cool to go to my third game on Sunday and MBS is very exciting, much louder than I thought it'd be and our fans' passion has never been higher, in my opinion. Coach Sark did an awesome job for now the second week in a row, but we couldn't get our drives sustained when we needed it most (end of the first half and end of the forth). We could have really used a field goal in those situations and the calls were too conservative. I know Matt Ryan and Coach Quinn will say we didn't execute, but why we expect to convert third-and-shorts off of running plays when we weren't running the ball effectively? Also, was the running game more of a lack of offensive line leverage or pursuit by their defensive line? Should we be concerned the team performed better two weeks ago against a better Carolina team that we couldn't run on a NOLA defense that has looked suspect thus far this season? Lastly, why do you think there weren't any of the hard hits on Matt Ryan called roughing the passer as they appeared to be worse than some of the calls that have been called lately? Thank you and have a good week!
Matt: Thanks so much for being a loyal reader, Chuck. I really appreciate the support – and definitely your service to our country. Thank you, sir. When a game was as close as Sunday's was – one in which every series becomes magnified – it's easy to second-guess a lot of the play calling. I get it. And you're right about those two particular sequences, too. We talked about another pivotal series in the Falcons Audible podcast this week, too. And I wouldn't get into comparing Carolina and New Orleans, either. Those two offenses are completely different, despite both having running backs capable of doing a lot of damage in the passing game. Regarding the roughing the passer calls, all I'll say at this point is that hopefully they get more consistent over time. I think three games in we're seeing a lot more and I'm sure the league is evaluating each call and getting feedback from the officiating crews. I totally get the frustration – from all parties involved here.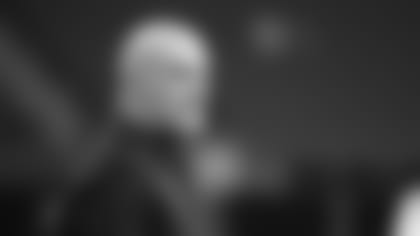 Dwight from Naval Air Station, Patuxent River, MD
Beek! My favorite read of the day … by far! Thanks for all you do. I have a couple of responses to previous posts and a question on each. First, to all the Ryan-haters out there, all y'all are absolutely entitled to your opinions and SFTB does an amazing job of giving everyone a platform, but all this discord is deafening. Beek, help me figure out what it is that these disgruntled fans are wanting from their franchise quarterback if it's not the exceptional play of Matt Ryan? He's a winner (100-82). He's on track to break many of the NFL passing records. He's proven more durable than Rodgers, Brady, Manning, Wentz and Brees … and I'd remind everyone, it was Brady that threw the pick-six in Super Bowl LI, not Ryan. It's a team sport. It doesn't take a rocket scientist to see that losing five (5) key STARTERS on defense over three games is a bit much for any coaching staff to adjust for and ultimately cost us the game against the Saints … not Matt Ryan. Quinn and his staff will get the defense adjusted and with "Ice-Cube" (previous post) executing at this high a level, we'll be just fine. It's only Week 3 … relax. We're lucky to have Ryan under center. Second, I've held Falcons season tickets in three stadiums for over 30 years. I've also been serving in the US Armed Forces over that same time period (Go Army!). Though I wish I could attend every game, Uncle Sam sees it differently. A previous fan expressed concern over season ticket holders selling tickets to fans of opposing teams. I speak for other ticket holders in my same position when I say that none of us are selling our tickets TO opposing team fans. This is not a deliberate act. Resale on some tickets is not an option for many of us, nor is selecting the fan-base that they are ultimately sold to. To be fair, I can see the concern and I'm sensitive to it ... but is this not a Falcon fan-base issue? I can't check that a buyer is a card-carrying member of the Falcon-For-Life-Fan-Club prior to sale. Shouldn't fellow Falcons fans RISE UP and grab these tickets? Is there a ticket resale portal out there that puts our tickets in the hands of other Falcons fans? Rise Up! Bengals on Sunday.
Matt: Hey, Dwight! Happy to see that SFTB is important enough to be part of your day – that's awesome! And thank you right back, sir. I think I've been consistent regarding my thoughts on Matt Ryan – and I'm always baffled when Falcons fans start turning on him. Not every game is going to be perfect, but … I think you summed it up nicely. Regarding tickets, there are no guarantees unless you give them to someone you actually know – and nothing is stopping them from turning around and giving/selling them to someone else, right? The only avenue I know of for ticket exchange is the NFL Ticket Exchange for Falcons tickets through Ticketmaster. You can check it out here.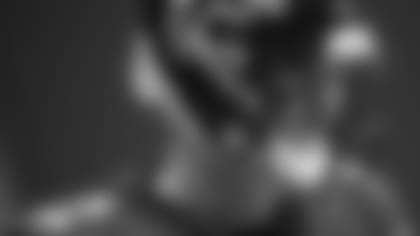 Bryce from Tampa, FL
Hey Beek! It's Bryce from Tampa, FL (formerly Pontiac, IL), and I wanted to start off by saying I love what you do man — it's good stuff! So, I would like to tell all the Falcons fans who read this post a couple things: We have lost our three best defensive players for all or most of the season, and several more for a few games. Meanwhile, we are still a top-tier team! We easily have the potential to go all the way to the Super Bowl and win ... With the 2016 league MVP, the best receiver in the league, NFL sacks leader in 2016, and amazing head coach, DQ and GM TD!! So basically, don't be hating on this team or expecting a disappointing and terrible season because a few things go wrong. This team has and will continue to RISE UP!! As far as questions ... Do you know what the biggest things Quinn plans to address on defense and offense are?? Again, the team is really solid, but can always improve. Just wondering where DQ's focus is ... Also, what should we expect from Calvin Ridley, Vic Beasley, Takk McKinley, Damontae Kazee, Ito Smith, Foye Oluokun, Duke Riley, Brian Poole, and the other young rising stars on the team his year? Honestly, I have loved their overall production, even if it's not the best on paper, and optimistic that they will continue to be playmakers and game changers! And lastly (not a question), I would like to thank Steve Sarkisian, DQ, Marquand Manuel, TD, and all the other staff of the Falcons! You guys are great, and you make this a special and amazing team! Can't wait to see what happens next!!! Thanks for all you do, Beek!! RISE UP!
Matt: Great to hear from you, Bryce! I'm almost certain that you're going to enjoy the winter months a little more in your new digs. Although I'll say this about Florida – it took me a few years to walk outside in short on Christmas Day and New Year's Eve when I lived in Fort Lauderdale. The lights on the palm trees was a different sight, too, but the kids thought it was cool. I think the biggest thing Dan Quinn will address with the defense – aside from the personnel issues – is the tackling. To be kind, it was not good against the Saints. Quinn said the number of missed tackles was in the "double digits." Think about that for a minute, especially in such a close game. As far as the offense goes, how does wash, rinse, repeat sound to you? Works for me.
Troy from Chattanooga, TN
Just wanted to ask if there is a curse for the team that is hosting the Super Bowl? When we hosted in 2000 we lost Chandler and Anderson in the first two games. We are hosting again and have already lost three starters for the year. Could this be why no team has ever played in their home stadium for the Super Bowl?
Matt: You know, Troy, I don't know of any such curse. I don't really believe in curses, either. But if the injuries continue … Let's just hope the team starts getting healthy – and string some wins together.
Roy from Lincolnton, GA
Beek, I can say that I am now worried, not about our team winning, but more of them getting hurt. Please refresh my memory if we've had a season with so many injuries so early in the season? Also, our defense this week really has me in an uproar with how they performed. It is awful to score 37 points in our house and still lose due to defense. What should our defense's plan of attack be from here forward and without mentioning any names and risking your job can you see some potential trades happening in the future if the defense continues to dress out and not make the plays?
Matt: Hey, Roy. Just remember that injuries are a part of the game – every single team is dealing with them. It won't do you any good worrying about it. And the players can't either. I wouldn't out the loss on the defense; it was team effort. And both offenses were pretty much unstoppable on Sunday. If you read my response above, the Falcons like the players they have in this locker room right now and they'll clean up some things in the tackling department for sure this week. They also need to generate more of a pass rush and get to the quarterback – that'll help the back end of the defense immensely.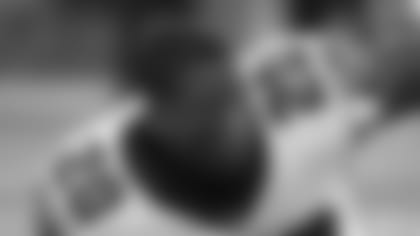 Ryan from Seattle, WA
Beek, Ryan in Seattle. Why can't we grab a safety off the free agency scrap heap??? I get the Eric Reid deal, but he can still play. Also, T.J. Green and T.J. Ward are out there! Any thoughts?
Matt: Hey, Ryan. As I noted above, the Falcons made several moves on Tuesday. You can read about them all right here, including the signing of linebacker Bruce Carter and safety Sharrod Neasman.