Welcome to Straight from the 'Beek! The Falcons have turned their attention toward the Cincinnati Bengals – a team they'll face Sunday at Mercedes-Benz Stadium – and you've lots of questions. Just remember that all opinions here are mine unless otherwise noted.
Kevin from Iraq
Matt, it is Kevin from Iraq and I have a few words for the fanbase. Times like these are testing all things Brotherhood. The concern is not so much losing to the Saints because we really played great ball. It is the injuries that are infiltrating our units and these can obviously take their toll on our mindset and the organization. I have faith that DQ and TD will keep pushing to balance the scales of available talent, I have trust in the process, and know that our ownership, coaches, and players do not quit under any circumstance. I ask for all Falcon fans to make yourselves known, continue your support and belief in the Brotherhood! Rise UP and keep the faith! Thanks for all you do Matt, and I am looking forward to taking on the Bengals!
Matt: Kevin, thanks for taking the time to write in and for being a loyal SFTB reader. Your comments are on point, and I'm sure Falcons fans everywhere will appreciate them. And you're right about Dan Quinn and Thomas Dimitroff – they have a ton of faith in the guys they have in this building.
Oerjan from Norway
Beeeeek, reading your stuff all the way from Norway man! Thank you so much for being there for all us fans and helping us through difficult losses like this one against the (Saints). What a game it was; it showed us exactly why we drafted Ridley in the first round and how dangerous our offensive can be. I think Sark did a good job overall and hope we can continue going out guns blazing throughout the season. Our defense, as we all know was weakened badly with Neal, Jones, Takk and Shelby out. Didn't really help losing Ricardo Allen too ... Nevertheless, I expected so much more. Our tackling was horrible (Brees split two tacklers to clinch the game!!) And our defense left pretty big gaps for Brees to take advantage of. Any ideas what the defensive coordinator plans to do now? Wish you all the best and keep doing what you do!
Matt: Thanks for writing in, Oerjan! Norway … that's pretty cool. I still listen to a-ha every once and a while (I'm pretty sure I have all of their albums)! Anyway, it's good to know there are Falcons fans all over the world – and I love hearing from you guys. Look, when these two teams meet, you know it's always going to be close – sometimes it's high-scoring, sometimes it's not. I said it a number of times during the game, but it felt like whoever had the ball last (and made the least mistakes) would win – and that's exactly what happened. It really was an instant classic, although Falcons fans understandably didn't like the outcome. And you're right about the injuries – the Falcons were missing a pair of Pro Bowlers in Deion Jones and Keanu Neal, two defensive ends in Takk McKinley and Derrick Shelby and then ended up losing the quarterback of their defense in Ricardo Allen. That's not easy to overcome, yet there they were with a chance to win it. The Falcons have no plans to sign a big-name free agent or make a trade, either. They like what they have in-house, Falcons coach Dan Quinn said. So that'll be the plan moving forward. They're also hoping to get some players back – specifically McKinley and Shelby soon. The soonest Jones can return is Nov. 18.
Steve from Albany, GA
Beek, you might be my long, lost brother. WVU grad in the house! I was at the game Sunday and more than the missed tackles, there was something that stood out like a sore thumb. Drew Brees was quick-snapping the ball; especially in the second half. Our defensive linemen weren't even set on many of the snaps (still shifting, still standing) and they were getting pushed around and were easy to block as a result. So, we can talk about the lack of a pass rush and key injuries all we want. But these quick snaps were the major contributing factor, and this is a coaching issue if you ask me. If you are playing an up-tempo quarterback and up-tempo offense, you've got to know this is coming. We weren't fully prepared Sunday and it was frustrating to watch. The good news, of course, is that our offense seems to be rolling. Our receiving corps is top-notch and Matty Ice is one of the best. I can live with injuries and I can live with tough losses. That's life in the NFL. But the defensive coaches have to do a better job with preparation. These quick snaps had us on the ropes and that simply shouldn't happen. Let's make the necessary tweaks, let's Rise Up these next two weeks and move it to 3-2. We face a Cincy team that just got knocked in the teeth by the NFC South. Timing is everything. We can do this!
Matt: Let's goooooo, Mountaineers! Love it, man. Always enjoy hearing from someone who bleeds Old Gold and Blue. I hear your frustrations … if you love low-scoring, defensive matchups, this game was not your cup of tea. And to be fair, neither offense could really be stopped and that's what happens during these rivalry games sometimes. Plus you had two quarterbacks who could very well end up in Canton one day going at it. It was a classic to watch unfold, especially if you're just an NFL fan. The Falcons had an opportunity to go improve to 2-1 and 2-0 in the NFC South, but didn't quite get it done. They'll be fine once they start getting some healthy bodies back. In the meantime, Falcons fans have to love what they're seeing from young guys like Duke Riley, Foye Oluokun, Damontae Kazee, Calvin Ridley and Ito Smith. All of these guys are seeing increased playing time and they're improving week to week. If I'm a Falcons fan, I'm hanging my hat on that and counting down the days until Deion Jones can return – it's Week 10 against the Cowboys on Nov. 18, barring a setback.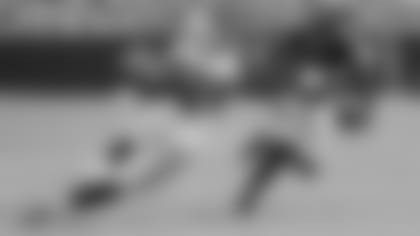 Omari from Parker, CO
Hey Beek, moving on to the game against the Bengals, what do we need to do to ensure a win? Bengals defense from what I saw is very opportunistic and stout. Offensively I'm not sure if they will be without A.J. Green, but they still have capable receivers. Will this be a redemption game for the defense and a statement game in a sense to the fans? Thank you again for posting the awesome Straight from the Beek posts. Love reading them. Until then Rise Up.
Matt: Hey, Omari! Thanks for reading SFTB and writing in. Based on everything I've read, it appears that A.J. Green will play for the Bengals – and they also might get Joe Mixon back, too. Green reportedly suffered a groin injury, but said that he expects to play against the Falcons. Mixon is coming back from a knee injury. I think the Bengals will provide quite a test for the Falcons defense – and they're solid on both sides of the ball. Remember, they still have Geno Atkins and Carlos Dunlap on defense. If Falcons fans thought this game would be an easy one, they should think again. Hopefully Atlanta will get some players back from injury in time for this one. I'd hold off on calling it a possible redemption game, though. Redemption for what? It's only Week 4 and the Falcons will never use the injuries as some sort of excuse.
Clint from Evans, GA
Beek, never count Drew Brees out. He manages two drive when it was critical. One in the fourth quarter to tie then Matty Ice froze up again! He couldn't manage to get his team in field goal range for a win, but then Brees got the ball and marched right down our defense's throat and scored. Drew Brees is TWICE the QB that Matty Ice cube. Like I said in previous post, our defense is vanilla at best. Poster boy Vic Beasley did get a sack. Whoa, he is really on fire. … Your thoughts on our vanilla defense and the worthless DC, and Matty choking in a critical situation?
Matt: How in the world is completing 26 of 35 for 374 yards and five touchdowns – a QB rating of 148.1, mind you – freezing up or choking? Explain that to me again, Clint. The offense scored 37 points. Ryan put the Falcons in a position to win that game and that's all you can ask for. I'm guessing the fact that they were without several key players on defense doesn't matter much, either. I thought it was an incredible game, and a tough loss for the Falcons. I totally disagree with your assessment.
Jeremy from Calhoun, GA
Morning Beek! Whew, I'm still rattled about NFL overtime rules. I think both teams deserve a chance to touch the ball in overtime. I mean they both were equal coming into it so why not give them both a shot? Overtime always kills us, because we just seem to have the same luck every time. Do you ever see the NFL making a change and going more towards the college style overtime? I also wish there wasn't ties in football! I just wanna see if you agree or not on these darn NFL overtime rules as well! Nonetheless putting this one behind and moving on to Cincinnati! Which will be the first game I've got to attend this year! Woo!
Matt: Jeremy, I've always liked the college overtimes rules better. I agree with your point, too, when a game is evenly matched and both offenses are seemingly scoring at will, they each should have a chance to get the ball. As far as changing the NFL rule, I don't see it happening anytime soon. Proponents of the rule will say: Well, just stop them on defense and go win it. Meh. Give both teams a shot. Have fun at the game and thanks for writing in!
Tony from Pensacola, FL
Good morning, Beek! I've got an officiating question(s) for you. On one of Matt Ryan's deep balls to Ridley (I believe), the WR and two Saints DBs got behind the back judge, and before the judge could turn around, a Saints player grabbed Ridley, impeding his path to the ball. How does a back judge get beat like that when his job is to make sure he's in position to see the play (and I realize he made up for it a little later in the game by being in position to call the other PI on Ridley)? In situations where the back judge gets beat, is it possible for a side judge or referee to throw the flag if they see the foul? While I realize a number of factors contributed to the loss, I hate that the missed call prevented a probable scoring opportunity. Thanks for the info!
Matt: Hey, Tony. I won't get into the would've, could've, should've game here at the end of your point. But to answer your question, yes, other officials can throw a flag if they see a penalty being committed. And I can't say for certain that the back judge didn't see the contact you are referencing. Pass interference is tricky sometimes – it can be a judgment call when it's not just blatant. Sometimes they let the players get away with some incidental contact. I'm not saying that's the case here, but it could've been. I'm pretty sure I know which play you are referencing and to be honest, I don't think the contact prevented Calvin Ridley from catching the ball.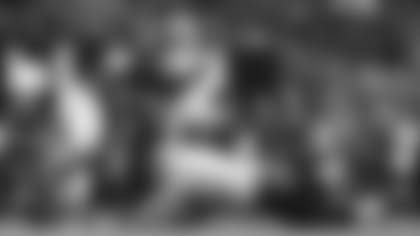 CynQueshia from Decatur, GA
Good morning, Beek. Our D-line did not look like the D-line that we as fans are accustomed to seeing. So many missed opportunities. In my opinion, there is no reason we should have lost that game. From a fan's perspective, that shouldn't have even been a close game. How can we strengthen the D-line, while keeping in mind all of the injuries we have? Because allowing a QB to break the tackle is unacceptable!
Matt: Hi, CynQueshia. I think Falcons coach Dan Quinn would agree that the defensive line needs to get more pressure and move the pocket, to throw off the timing, especially for an excellent quarterback like Drew Brees. Keep in mind that Brees gets rid of the ball quickly, so getting to him is tough. But, as Quinn noted, you can move that pocket and make him uncomfortable – and that can make a big difference sometimes. I think they'll continue to work on that – and getting some players back from injury will certainly help.