Welcome to the second half of our final Falcons 53-man roster projection. Appreciate you checking in. 
This is Scott here. What's crack-a-lackin' y'all?? And, yeah, I guarantee Tori rolled her eyes at that phrasing, which played a large role in why I did it. 
(Ew. This is Tori. I definitely did roll my eyes. Crack-a-lackin'? That's atrocious.)
The format has been established by this point, where Tori made the roster projection for the Falcons' defense and their specialists. See? Punters are people, too!!
Now I get to say how totally wrong she is about all these picks. One problem: she's totally right. This is a dang good projection I take virtually no issue with. Let's dissect it and the rationale behind some of what we consider the right moves.
Defensive line (5)
Tori's picks: Grady Jarrett, Anthony Rush, Ta'Quon Graham, Abdullah Anderson, Marlon Davidson/Derrick Tangelo
Note from Tori: Marlon Davidson won't get cut. However, my prediction is they'll put him on the initial 53-man before placing him on IR. Thus, giving them the opportunity to re-sign Tangelo.
Scott's rebuttal: Can't argue with any of Tori's selections here, and agree that Davidson makes the squad but reverts to IR with a chance to return. IR rules are pretty friendly these days, so that's a solid option. And Tangelo's the best of the bunch vying for that fifth spot. 
I've also go to say that this isn't how the Falcons drew it up. Vincent Taylor was supposed to be part of this rotation. And, heck, let's throw Eddie Goldman into the mix of possibilities no longer an option for the regular season. 
And, with another reminder you'll hear often over the next few days, the 53-man roster will churn and churn. And, Tori and I have both mentioned this, it's possible the fourth or fifth defensive lineman isn't even on the Falcons yet.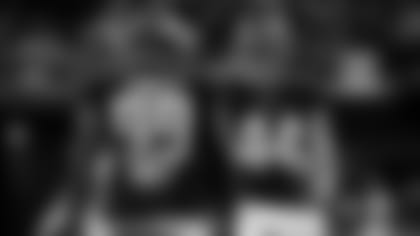 **Outside linebackers (5)
**
Tori's picks: Lorenzo Carter, Ade Ogundeji, Arnold Ebiketie, DeAngelo Malone, Quinton Bell
Note from Tori: I couldn't let Bell go after what he did on special teams on Saturday!
Scott's rebuttal: The Falcons brought just four edge rushers with them on the 53-man last year and typically maintained that number. I'm okay with Tori adding Bell here, because the last few spots should go to players who can make an impact on special teams. It's not just Bell's blocked punt against Jacksonville that put him in that category. He can be an impactful core special teams player and help on defense, especially if DeAngelo Malone isn't quite ready for a heavy role in the rotation.
Inside linebackers (4)
Tori's picks: Rashaan Evans, Mykal Walker, Troy Andersen, Deion Jones
Note from Tori: Deion Jones won't get cut. However, my prediction is that he'll be traded after the initial 53-man cut down. The Falcons will then re-sign Nick Kwiatkoski in that fourth spot.
Scott's rebuttal: I had Deion Jones not on the roster in our last projection, saying that he'd get traded before final cuts. That's technically still possible, but Tori's thoughts are was more realistic at this point. To fulfill her prophecy, they'll have to keep fingers crossed Kwiatkoski doesn't get picked up by another team. Letting him go is a risky but required move considering who else they need to keep.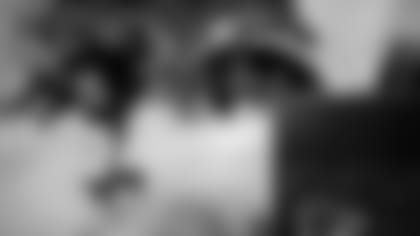 Cornerbacks (6)
Tori's picks: A.J. Terrell, Casey Hayward, Isaiah Oliver, Darren Hall, Mike Ford, Dee Alford
Scott's rebuttal: This grouping seems pretty close to a lock, which is a real compliment to Alford. The CFL standout has made a real name for himself, rising up the ranks with one solid practice after another. He plays well in space and is always around the ball. He's a solid addition to a talented group.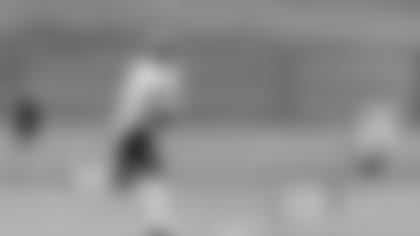 Safeties (4)
Tori's picks: Jaylinn Hawkins, Richie Grant, Dean Marlowe, Erik Harris
Scott's rebuttal: Hawkins and Grant have taken hold of the starting spots. That's a good thing. Having Harris and Marlowe as experienced options in reserve is another. Young talent out front with a safety net should they struggle. It's a nice collection.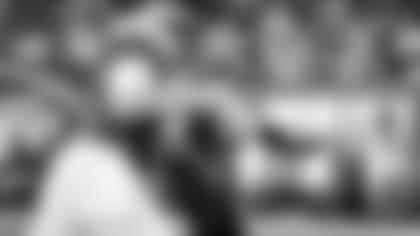 Tori's picks: Younghoe Koo, Liam McCullough, Bradley Pinion
Scott's rebuttal: Liam McCullough does a fun fact for our social media team almost every day. I'll take Monday's, Liam. Here we go: This group of specialists is really, really good.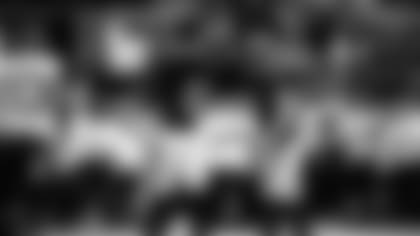 2022 Season Tickets Now Available!
Our Longest & Most Flexible Ticket Payments
Instant Member Benefit Access
Best Available Seat Locations