FLOWERY BRANCH, Ga. — The Atlanta Falcons signed defensive lineman LaCale London to the 53-man roster, the team announced Tuesday.
London had been on the Falcons' practice squad all season. He essentially earns the promotion after garnering back-to-back chances to prove himself. Atlanta used a standard elevation on London in both Weeks 6 and 7.
London played 10 (20%) defensive snaps and made a tackle in the Falcons' loss to the Washington Commanders and then played 32 (44%) defensive snaps and made three tackles and had a fumble recovery in the Falcons' win over the Tampa Bay Buccaneers. He was also out there for two special team snaps in the second game.
London is a 6-foot-3, 297-pound 26-year-old from Peoria, Illinois. He played college ball at Western Illinois and became an undrafted free agent in 2020.
London originally signed with the Chicago Bears and appeared in one game in 2021. He didn't record any stats.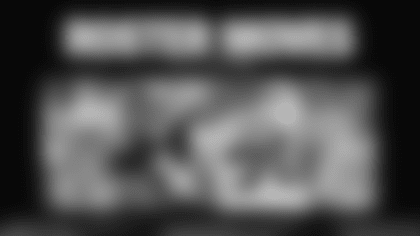 As a corresponding move, the Falcons released defensive lineman Eli Ankou.
Ankou saw nine (16%) defensive snaps in the Falcons' Week 5 win against the Houston Texans, notching one tackle, but no more.
The 6-foot-3, 325-pound Ottawa, Ontario, native and UCLA undrafted free agent has been in the NFL since 2017. The Falcons were his sixth team, joining the Jacksonville Jaguars, Cleveland Browns, Dallas Cowboys, Buffalo Bills and Tennessee Titans. Ankou has tallied 34 appearances with 44 tackles and 2½ sacks.
The Falcons remain on the road in Week 8 and clash with the Tennessee Titans on Sunday (1 p.m., CBS) at Nissan Stadium.