FLOWERY BRANCH, Ga. – Prior to the start of the Falcons' offseason program, Dan Quinn named the five players he was hoping to see step up.
On offense, it was Jake Matthews and Calvin Ridley. On defense, it was Takk McKinely, Vic Beasley and Isaiah Oliver.
Four out of five of those players were present for the entire offseason program. Beasley opted to not attend any of the voluntary workouts but was present for mandatory minicamp.
Quinn and his coaching staff spent the last two months working with the players on and off the field, teaching the new wrinkles that will be added to their schemes. This time is also important for the players acquired in free agency and the draft to begin working with their new teammates.
It's worth noting the restrictions of the offseason workout program. No live contact is permitted and the coaching staff is only allotted a certain amount of time with the players.
Overall, Quinn was happy with what he saw from his team during organized team activities (OTA) and minicamp.
There were six players who especially caught Quinn's attention and here's what the Falcons coach had to say about each one of the players.
On offense, it was running back Devonta Freeman and receiver Mohamed Sanu.
"He was another one who had so much to prove and to get back out on the field and to recapture his energy and style so quickly. I was very happy to see that. He looks so much like himself. For him coming back off an injury, it takes a lot of physical toughness and it takes a lot of mental toughness. He's shown a lot of mental toughness during this rehab process.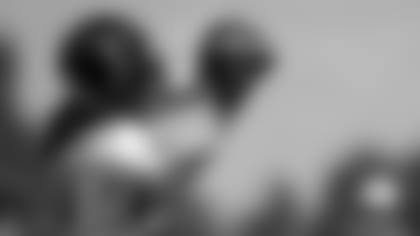 "He came in so fit, so ready. I think his game got sharper. He was already at a good level so when you're already performing at a good level, it can get more challenging to get to the next level and I thought he clearly showed he was ready to get to the next level. I think [with] the things he can bring to the team, he looks as quick and as fit as he ever has."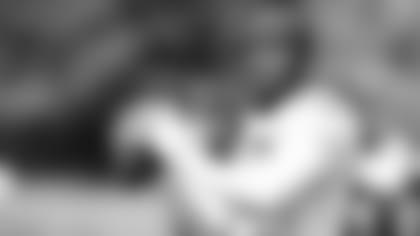 Switching over to the defensive side of the ball, Quinn was impressed with a pair of defensive linemen, Tyeler Davison and McKinley.
"I think he's lighter, his speed and versatility seem ramped up. For him to go through his first offseason, as you know he missed with his left shoulder, his second year with his right shoulder. To see him lighter, faster and more explosive, that to me was someone who jumped out.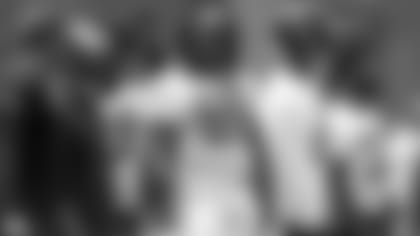 "He was somebody who I thought was better than advertised and really consistent and really showed what he was capable of."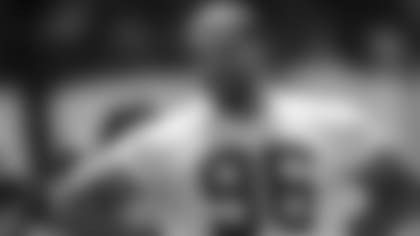 Quinn also said cornerback Desmond Trufant and linebacker Foye Oluokun stood out as well.
"Those were the few who stood out to me as leaders amongst a group that really did a nice job," Quinn said.
The next time Quinn and the Falcons will be back on the field together will be for the start of training camp on July 22.