Clemson's highly-respected head coach, Dabo Swinney, had quite the comparison for Atlanta's first-round pick, A.J. Terrell. Swinney sees plenty of similarities between Terrell and one of the best quarterbacks in the NFL, Deshaun Watson.
Swinney believes Terrell, whom the Falcons selected with the No. 16-overall pick in the 2020 NFL Draft, shares similar traits with the Houston Texans' two-time Pro Bowl quarterback and former national champion for the Clemson Tigers.
"A.J. Terrell is the Deshaun Watson of this group, and what I mean by that is he's a Deshaun Watson at a different position," Swinney said. "The reason I say that — and this is what I've told everybody — is his consistency. He's handled himself like a pro since the day he got here as far as his maturity, his love of preparation, his mindset, and the type of teammate he is. He's got unique intangibles to go along with a rare skillset for his position."
Terrell, 21, attended Westlake High School in Atlanta, where he was the No. 6-ranked cornerback recruit in 2017, according to the 247Sports Composite Rankings. In three seasons at Clemson, Terrell amassed 101 tackles,13 passes defensed and six interceptions.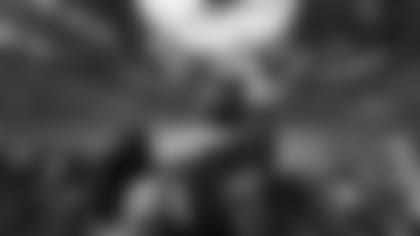 2020 Falcons Tickets
See the Falcons battle divisional foes along with the Bears, Lions, Broncos, Raiders and Seahawks at the best venue in sports.