FLOWERY BRANCH, Ga. -- When Clark Phillips III lays his head on his pillow at night and slowly drifts off to sleep, he hears the voice of Ryan Nielsen echoing in his mind.
Attack and aggressive: The two words and the vigor of which they're spoken rolls on and on in Phillips' head until the sweet quiet of sleep drowns out the wandering mind. Phillips, a Falcons rookie, said these two words are engrained in that mind of his.
"That's been something that has been yelled at us from Day 1," Phillips said with a small smile before becoming serious again. "I am super grateful for Ryan Nielsen and the way that he coaches because I feel like it resonates throughout the whole defense. Everybody is trying to play on that same string of things: Attack guys aggressively."
Those words are everywhere, players say. They're spoken time and time again, ad nauseam. They're written out on white boards in meeting rooms. They are the foundation of what the Falcons defense wants to be in 2023.
Dave Huxtable, a senior defensive assistant for the Falcons who has crossed paths with Nielsen a few times in their careers and now work together coaching up this Falcons defensive line, said it starts at the top.
"It starts with Ryan," Huxtable said. "The players are picking up that personality. From Day 1 it was, 'Attack. Aggressive. Attack. Aggressive. ATTACK!!!! Aggressive."
(Editorial inclusion: The third use of the word "attack" was actually screamed at the top of Huxtable's lungs so that explains the usage of all-caps and the excessive exclamation points).
"You can hear it," Huxtable said. "Can you feel it?"
(Editorial inclusion: My Apple Watch did indeed pick up on an increase in my heart rate at that particular moment. So, yes, I did feel it).
The Falcons defense wants to be felt at every point and every moment in a game, regardless of opponent. They want to - as Phillips said - attack aggressively. They get that mindset from their defensive coordinator, who's demeanor has permeated the defensive unit.
"I think he's done a really great job with the players, the whole unit, just bringing them together from an emotional standpoint, from a state of mind standpoint," Huxtable said. "He's not just teaching the defensive system but (helping) them understand the standard of what we want as a defensive coaching staff."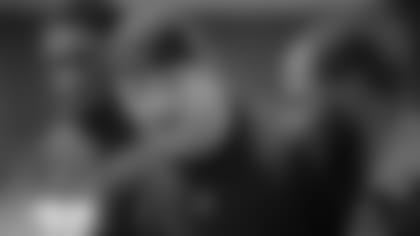 Notes, observations from practice
Roll call: Head coach Arthur Smith updated the status of RB Cordarrelle Patterson and DB Mike Hughes on Wednesday, saying both are expected to be out for a "couple of weeks" with soft tissue injuries. Smith added that the team will reevaluate their status in the week before Week 1 of the season with the hopes that they'll have a "clearer picture" in the lead up to the season opener. Until then, the expectation would be that Patterson and Hughes won't be active for the remainder of the preseason.
"We're not concerned about them long term," Smith added.
Fellow DB Cornell Armstrong - who has missed this week of practice as well - is expected to return next week, according to Smith. Armstrong won't participate in Friday's second preseason game against the Bengals, but Smith said the Falcons are hopeful they'll be able to get him back for the Steelers game next week.
Another note to make is that the Falcons were not full go on Wednesday, dressed only in shells and walking through plays. Smith said after practice it was a day for the players to "take stress off the joints" in order to be ready for the Bengals on Friday.
A couple roster update: Prior to the start of practice on Wednesday, the Falcons signed DL Delontae Scott. After wrapping up his college career at SMU, Scott signed as an undrafted free agent with the Green Bay Packers. After being released by the Packers at the end of training camp in 2021, Scott spent some time on the Steelers and Panthers practice squads in 2021 and 2022 before signing with the Falcons on Wednesday.
In other roster news, WR Frank Darby cleared waivers on Tuesday and reverted to injured reserve.
Where he Fitz: I am going to be honest, I am having a hard time placing TE John FitzPatrick on the 53-man roster right now. But hear me out: It's not that I don't think he'll make the 53-man, because I actually do think he'll make it. It's that I don't have a particular group that I think he's fit with.
He's been with the 1s, 2s and 3s throughout camp. We didn't get to see him against the Dolphins on Friday despite the fact that I thought he had a productive couple of days of joint practices in Miami. He likely was held out for something minor, though, and it was just never announced by Smith. Either way, he's kind of been all over the place for me. Even Wednesday during walk throughs, he spent some time on the 3rd and 4th team field, but rotated in with the would-be starters in some red zone work. Again, I am feeling personally confident in saying that there's a spot for FitzPatrick on the 53-man roster, but to what extent I'm not yet sure.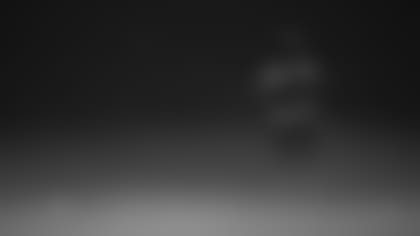 Someone to watch: DB Breon Borders is a journeyman through the league. The Falcons are his 11th team since joining the NFL as an undrafted free agent in 2017. He's slowly building a case for himself to stick around in Atlanta, though. Borders is someone who the Falcons brought in for depth purposes in the secondary. When Borders has gotten the chance in camp, he's flashed, and I'm not just talking about his pick-six in Friday's game against Miami. I am talking about other instances, tipped balls and PBUs in practice, solid, sticky coverage, too.
He's someone who says - out of necessity - that he can pick up on new schemes quickly, and with the Falcons defensive back depth tested early with Jeff Okudah, Mike Hughes and Clark Phillips III all working through injuries at various points in the last two weeks, that depth is important. (Note: Phillips has returned without issue). It's also allowed Borders a chance to make some plays. Friday night's game will be another important step for someone like Borders who's fighting for - perhaps - a practice squad spot.
Expectations for starters on Friday: The Falcons first team offense and defense did not play in Miami, but Smith said after the game the expectation is they'll play against the Bengals in the second preseason game this Friday. How much or how little is to be decided based more so on the flow of the game itself than anything. Smith said on Wednesday that the coaching staff has an idea of how much they want to play the starters but it could evolve as the game does. Say for example, Smith said, that the offense goes three-and-out on their first drive. That wouldn't be it for the group. Let's say they they make an explosive play work on the second play of a drive. That wouldn't be the only time we see them.
"We need the reps, so it's not just about the play (time)," Smith said. "... We need to execute. We need to feel the pocket. We need to block. We need to tackle. It's more about the reps."
Take a look as the Atlanta Falcons put in the work in Flowery Branch during the 2023 AT&T Training Camp.