Round 1 | 8th Overall | RB Bijan Robinson
The Falcons selected Texas running back Bijan Robinson with the eighth overall selection of the 2023 NFL Draft. Robinson played in 31 games (28 starts), over three years for the Longhorns. He totaled 3,410 rushing yards on 539 carries (6.3 avg.) and 33 rushing touchdowns. He also added 60 receptions for 805 receiving yards and eight receiving touchdowns.
"Bijan is not your typical first- or second-down back," Texas head coach Steve Sarkisian told NBC's Peter King. "He's not your typical third-down back. He is an every-down back who can run between the tackles, can make people miss on the perimeter, is extremely difficult to get on the ground in space, and can run routes like receivers. He can catch the ball like a receiver. I think the game of the NFL is really fit for his skill set, maybe to some degree a little better than college quite frankly."
The 5-foot-11, 211-pound running back was named the 2022 Doak Walker Award recipient, given to the nation's most outstanding running back and a unanimous first-team All-American after recording single-season career highs in carries (258), rushing yards (1,580), rushing touchdowns (18) and receiving yards (314), while also adding 19 receptions and two receiving touchdowns in 2022. The Tucson, Ariz., native led the Big 12 conference in rushing yards (1,580), rushing touchdowns (18) and rushing yards per game (131.7) last season.
Robinson had a breakout season in 2021, earning first-team All-Big 12 honors after leading the team with 1,127 rushing yards and 11 rushing touchdowns on 195 carries. He ranked third in the Big 12, averaging 112.7 yards per game.
As a true freshman in 2020, he played in nine games (six starts), recording 703 rushing yards on 86 carries and four rushing touchdowns while adding 15 receptions for 196 receiving yards and two receiving touchdowns.
"Robinson runs with rare balance and body control, showing the uncanny ability to hop, skip, and jump away from tackle attempts and make defenders miss. He's rarely squared up by defenders and is slippery when contacted, making sudden jukes and jump cuts to avoid hits and shake off tackles. He is patient to let blocks set up in front of him, and shows excellent vision to pick the right spot to hit the gas pedal and go." - Danny Kelly | The Ringer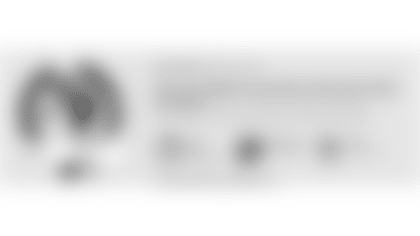 "This is one of the most gifted prospects to come along in a few years. The 5 feet 11, 215-pounder who ran 4.46 at the combine with a 1.52 10-yard split is the complete package and was the best thing Texas football had in a long time." - Bruce Feldman | The Athletic
"Overall, Robinson is the complete package as both a runner and receiver with vision, instincts and elusive traits that will translate well to the NFL. He is one of the most talented players in the draft class." - Dane Brugler | The Athletic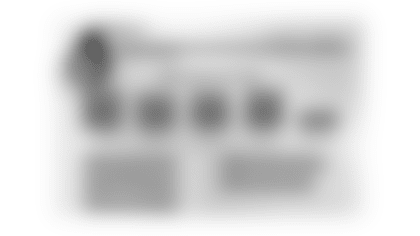 "Robinson has answers for everything. He can run with power, speed or elusiveness. He set the PFF single-season broken tackle record this past fall with 104. Robinson is more than just a bell cow. He's a back that you make the focal point of your offense. Whether that's 15-plus carries a game or scheming up targets as a receiver, you want the ball consistently in his hands." - Pro Football Focus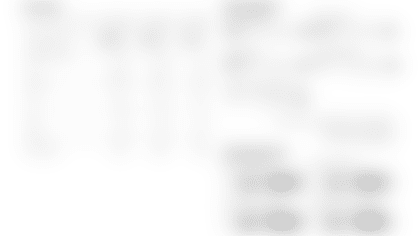 Round 2 | 38th Overall | OL Matthew Bergeron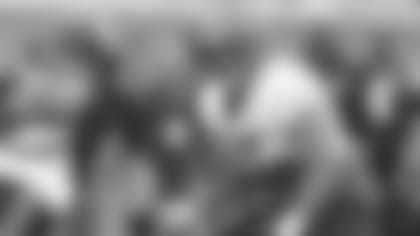 The Falcons started Day 2 by trading up to the 38th overall pick to select offensive lineman Matthew Bergeron out of Syracuse. In the trade, Atlanta swapped second-round picks with Indianapolis and sent the 110th overall pick to the Colts in order to move up for Bergeron.
The 6-foot-5, 318-pound offensive lineman played in 46 games (39 starts) over four years for Syracuse. Bergeron started the final 31 games of his college career, including 11 games at left tackle as a senior, serving as a team captain in 2022 and earning second-team All-ACC honors.
Bergeron earned honorable mention All-ACC honors after starting all 12 games he appeared in at left tackle in 2021and started all 11 games (three at right tackle and the final eight at left tackle) as a sophomore in 2020. In his true freshman season, he appeared in all 12 games (five starts) and was named to the Pro Football Focus All-Freshman second team.
Bergeron plays with a wide base and good balance. He understands positioning, chopping his feet to mirror in his pass sets and stay square with pass rushers. He brings a strong, powerful punch, landing his inside hand on his opponent to control the rush while working his outside hand independently. He shows good awareness of stunts and keeps his head on a swivel, picking up rushers as they come into his area. He shows a good feel for timing, sticking with his initial block before peeling off to take the looping rusher. He digs his heels in to anchor against the bull rush. In the run game, he creates push on down blocks, churning his feet to drive opponents off the ball. - Danny Kelly | The Ringer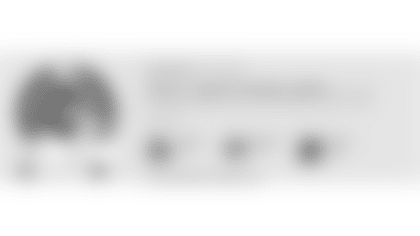 "With his on-field demeanor and approach, Bergeron can generate movement in the run game and control pass rushers when his hands, feet and eyes stay on the same page. Overall, Bergeron is very efficient in his movements and grades well as a run blocker... He has NFL starting talent, although his skills might be maximized inside as a zone-blocking guard." - Dane Brugler | The Athletic
"A college tackle who could be best playing inside at guard, Bergeron is evenly proportioned and wears his weight well on a compact frame. He's a dynamic run blocker, able to excel in all three phases (positioning, sustain and finish). He's just as capable of climbing and tagging second-level linebackers as he is at opening run lanes at the point of attack with leg drive... Bergeron's scheme-versatile, Pro Bowl-caliber run-blocking potential might hasten a team's decision to move him inside." - Lance Zierlein | NFL.com
"Bergeron was barely a top-900 recruit in the 2019 class, but he played 403 snaps as a backup tackle during his true freshman season before taking over as a starter as a sophomore. Against some very talented ACC edge defenders this past season, Bergeron earned an impressive 80.9 pass-blocking grade." - Pro Football Focus
Round 3 | 75th Overall | DL Zach Harrison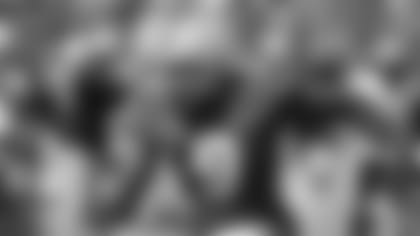 Atlanta selected defensive lineman Zach Harrison with the 75th overall selection in the third round. The 6-foot-6, 274-pound defensive lineman tallied 106 total tackles (63 solo), 25.5 tackles for loss, 13.0 sacks, 11 passes defensed, five forced fumbles and one interception in 46 games (28 starts) over four seasons for the Buckeyes.
Harrison earned first-team All-Big Ten honors in 2022 after recording 34 total tackles (20 solo), eight tackles for loss, 3.5 sacks, five passes defensed and one interception in 13 games as a senior. The Lewis Center, Ohio, native was named team captain and earned second-team All-Big Ten honors as a junior, finishing with eight tackles for loss, 4.0 sacks, four passes defensed and two forced fumbles in 2021.
"Harrison uncoils out of his stance and shoots upfield in a flash. He brings an explosive first step, and when he times the snap right and plays with an aggressive mindset, he can blow past the tackle and into the pocket. He has an effective inside countermove and uses his length well, locking out his arms on a stab move to keep opponents off his frame. He flashes the ability to duck under blocks and slice into the backfield and brings good closing speed in space. His combination of length and speed forces quarterbacks to rethink scrambling and sends them retreating back into the pocket." - Danny Kelly | The Ringer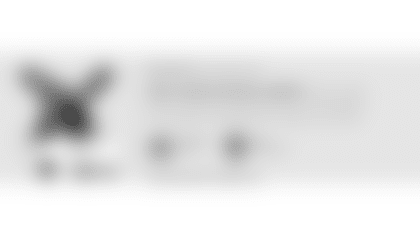 "Freaky height/weight/speed athlete … remarkable length with the longest arms (36 1/4 inches) and wingspan (85 1/2 inches) among defensive linemen in this draft class (second among all positions behind his OSU teammate Dawand Jones) … explosive through his hips and gets upfield quickly … creates leverage with his forward lean into contact and uses his long reach to forklift blockers" - Dane Brugler | The Athletic
"Harrison was a five-star recruit for Ohio State who came in with a lot of hype. It's hard to live up to the expectations of some former Buckeye defensive ends, but Harrison held his own. He played all four years and earned an 85.0-plus pass-rushing grade in each of the past three seasons. Although never a superstar, Harrison was very steady and consistent throughout his college career." - Pro Football Focus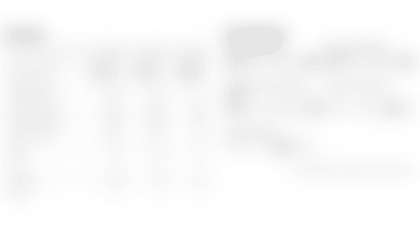 Round 4 | 113th Overall | DB Clark Phillips III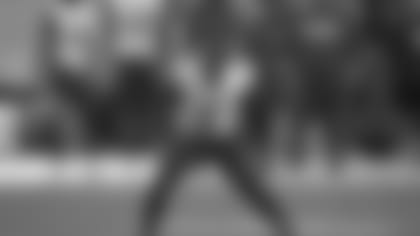 Atlanta selected defensive back Clark Phillips III in the fourth round (113th overall) of the 2023 NFL Draft. The 5-foot-9, 184-pound defensive back tallied 112 total tackles (84 solo), 30 passes defensed, nine interceptions – matching a program record with four interceptions returned for touchdowns – five tackles for loss, two forced fumbles and one fumble recovery in 31 games over three seasons for the Utes.
Phillips earned unanimous first-team All-America honors and was named the Pac-12 Defensive Player of the Year after recording 24 total tackles (16 solo), a career-high six interceptions – including two returned for touchdowns – two tackles for loss and one sack in 2022.
"Phillips is comfortable playing from both the outside and in the slot. He is patient at the line and never panics. He has extremely quick feet, skillfully mirroring receivers off the line before flipping his hips cleanly to stay connected to his opponent up the field. From off-coverage, he reads the quarterback's eyes and is always ready to pounce on an underneath route, showing suddenness in his click-and-close to arrive at his target. He's a decisive playmaker and trusts his eyes: He anticipates routes, makes his break, and beats receivers to their spot. He does a good job of getting his hands into passing lanes. In the run game, he fights through blocks on the outside and works hard to not get sealed out of the play." - Danny Kelly | The Ringer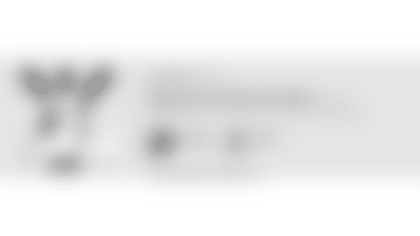 "A twitchy, hyperaware athlete, Phillips does a great job reading the bread crumbs to trigger, drive and make plays at the catch point... his read-react athleticism, competitive instincts and ball skills will translate well to NFL coverage. He has the skill set of a playmaking nickel capable of seeing outside reps as well." - Dane Brugler | The Athletic
"Overall, Clark is an outstanding cover corner who shows versatility at both the outside corner and slot positions. His ball-hawking tendencies make him an elite player and one that will be coveted at the next level. He can be a Day 1 or early Day 2 selection." – Bleacher Report
"Works downhill in a hurry. Not going to give you anything easy underneath. Puts body on the line against screens. Takes them as a personal vendetta. Very balanced in his pedal. Can gracefully turn out of it to mirror receivers downfield. No one jumped routes more impressively at the cornerback position in college football than Phillips last season. He's got a special ability to accelerate on passes in his line of sight. It would be highly surprising if his interception totals didn't continue at the next level because of it." - Pro Football Focus
Round 7 | 224th Overall | DB DeMarcco Hellams
The Falcons selected DeMarcco Hellams in the seventh round (224th overall) out of Alabama. The 6-foot-1, 203-pound defensive back recorded 261 total tackles (160 solo), 17 passes defensed, four interceptions, 2.5 sacks, one forced fumble and one fumble recovery in 54 games over four seasons for the Crimson Tide.
Hellams led Alabama and ranked sixth in the SEC with 108 total tackles, finishing with double-digit tackles in six games in 2022. The Washington D.C., native also tallied seven passes defensed, one interception and one forced fumble last season.
"A three-year starter at Alabama, Hellams was the free safety in head coach Nick Saban's multiple scheme, also seeing time in the slot and box. He showed improvements in each of his four seasons in Tuscaloosa and led the Crimson Tide with 108 tackles as a senior (No. 3 in the SEC), including six games with double-digit tackles. Hellams is quick to trigger in the run game with physical and sound open-field tackling mechanics. He flies around the field and has solid tape covering tight ends, but his anticipation and zone eyes must improve for the next level. Overall, Hellams will struggle to mask his lack of recovery speed, balance and burst versus NFL athletes, but he always seems to be around the ball and competes with the attacking demeanor that fills up the stat sheet. He projects as an NFL strong safety and low-hole defender who should be a regular on special teams." - Dane Brugler, The Athletic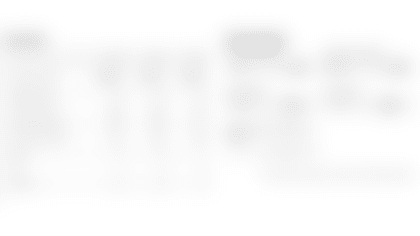 "DeMarcco Hellams is a safety with good size and length. Typically a deep safety, he has shown the ability to cover down over the slot, as well as dropping into underneath coverage. Though he has shown the ability to do almost everything that is asked of the safety position, he excels in the run game. When playing the run, Hellams does a great job of reacting to what he sees. He quickly identifies the run and transitions downhill to fill the running lanes. When he arrives at the ball carrier, he often delivers big blows; running his feet through contact." - Bleacher Report
Round 7 | 225th Overall | OL Jovaughn Gwyn
With its second of two back-to-back seventh-round picks, Atlanta selected offensive lineman Jovaughn Gwyn out of South Carolina, who appeared in 49 games (47 starts) over five years at South Carolina.
The 6-foot-2, 297-pound offensive lineman earned second-team All-SEC honors in 2022 after starting all 13 games for the Gamecocks. Gwyn was a two-time team captain (2021-22), and his 47 consecutive starts are tied for the second-most consecutive starts in program history while finishing fourth for most career starts in program history.
"Gwyn displays above-average discipline and body control in the run game (pulls, seals, angle drives) and in his pass sets (protection slides and mirroring skills). He isn't well-schooled or experienced snapping the football at center, but did a nice job at the new position during NFLPA Collegiate Bowl and Senior Bowl practices." - Dane Brugler, The Athletic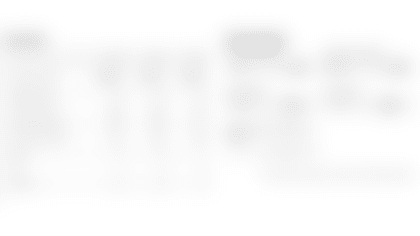 "He's a tenacious run blocker who can operate in multiple schemes but might not be able to shine in any of them. Gwyn plays with a firm base and good body control in protection but lacks the length and range to consistently protect gaps." - Lance Zierlein, NFL.com