There's a greater air of mystery surrounding the Atlanta Falcons' Week 1 matchup against the Seattle Seahawks. With no preseason games this year, not much is known about the current iterations of these two teams.
Of course, the Falcons and Seahawks do have more continuity in several key aspects than many teams around the NFL, but they each entered the offseason hoping to make some improvements to their squads. Which team is closer to making those improvements will be finally revealed on Sunday, but we can get a sense for how things have gone in Seattle by speaking with those who cover the team.
This fall, we'll be asking those who cover the Falcons' upcoming opponent a few key questions about the matchup and top storylines. To start this series, Bob Condotta (@bcondotta), who covers the Seahawks for the Seattle Times, and John Boyle (@johnpboyle) of Seahawks.com shared their insights on what the Falcons can expect this weekend. Seahawks coach Pete Carroll also touched on some of the topics below during his call with Atlanta media.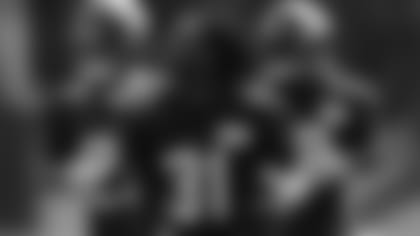 Are there some new Seahawks who impressed in camp that Falcons fans should know about?
Bob Condotta: The single biggest change to the Seahawks is a player who is well known – strong safety Jamal Adams, who gave every indication in camp of being worth the two first-round picks the team gave up for him. One young player who emerged is Marquise Blair, who played safety last year and actually had one of his three starts against Atlanta. But Blair is now playing the nickel spot, a position that was a constant problem for Seattle last year. The Seahawks are also really excited about rookie defensive end Alton Robinson, a fifth-round pick who should be in the pass rush rotation immediately. One other camp standout was rookie running back DeeJay Dallas. But how much he'll play behind the veteran duo of Chris Carson and Carlos Hyde is hard to know.
John Boyle: The most obvious newcomer who really stood out is Jamal Adams, but in terms of guys who might be a little more under the radar, several members of the 2020 draft class had good camps and should have roles on the team right away. Third-round pick Damien Lewis is the likely starter at right guard, while running back DeeJay Dallas could be a factor behind Chris Carson and Carlos Hyde (another newcomer who had a strong camp), particularly as a pass-catcher. On defense, the Seahawks overhauled much of their line, and will be looking for three newcomers to contribute to the pass rush—rookie Alton Robinson and free-agent additions Bruce Irvin and Benson Mayowa.
One other name I'll mention, though he's not new to the team, is second-year safety Marquise Blair. He started three games as an injury replacement last year, but otherwise played sparingly other than on special teams, but he has taken over the nickel role this year and was one of the standouts in camp, earning rave reviews from Pete Carroll and his teammates.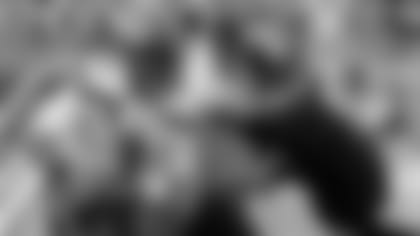 Russell Wilson was sacked a league-high 48 times last year, what did Seattle do to address that and has the offensive line looked better thus far?
Condotta: It's sorta hard to judge how the line has looked when the Seahawks did not play any preseason games. But Seattle at least has had a stable offensive line so far in camp – left tackle Duane Brown, left guard Mike Iupati, center Ethan Pocic, right guard Damien Lewis and right tackle Brandon Shell. Shell is a free agent signee from the Jets and Lewis a rookie from LSU and the Seahawks hope each is an upgrade on the players who were there last year (D.J. Fluker and Germain Ifedi, respectively). Pocic was a surprise winner of the center job – he's mostly played guard in his career. So that makes for three new starters (Brown and Iupati are holdovers) and a lot of unknowns. But the Seahawks pretty much settled on that five early in camp to try to get them a lot of work together in hopes that will pay off. I'd be hesitant to predict yet how it will all come together but there's reason for optimism. One thing to keep in mind with Wilson's sack numbers, though, is that because of his mobility he does a lot to keep plays alive when they break down and that results in some sacks as he often holds onto the ball as long as possible (Pete Carroll also prefers sacks to interceptions).
Boyle: It's always hard to judge a line without any preseason games, but Wilson did enjoy pretty solid protection in the scrimmages Seattle held. The big question is how quickly a line featuring three new starters — only left tackle Duane Brown and left guard Mike Iupati return from last year — can come together in a year with no offseason workouts or preseason games. Ethan Pocic has been with the team since 2017, but he's new to the starting center role, and in terms of the players they added, right guard Damien Lewis in the draft and right tackle Brandon Shell in free agency, the Seahawks really like what they've seen, but again, it'll come down to how that group comes along in terms of chemistry and cohesion that tells the story.
Coach Pete Carroll: Ethan [Pocic] has been a good part of it, because he's been here a good while. He's a really smart football player, played every position on the O-line. He was a really good college center. To get him back home to his spot where he can focus on it, he's really taken to it. He gives us great direction and leadership there, making the calls and all of that. Also, he's a really good-looking athlete playing that position. We feel like it's his time to step up, and he's taken full advantage of it and had a great camp.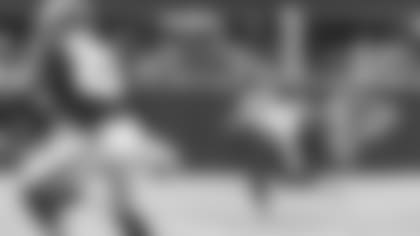 Is this the year that Pete Carroll and Brian Schottenheimer #LetRussCook, or do you anticipate them sticking with a balanced approach?
Condotta: To be fair to Carroll, his approach has hardly been a failure. The Seahawks won 100 games over the past 10 years and advanced to two Super Bowls. He's by far the most successful coach in Seahawks history. There's also still the question of whether just asking Wilson to throw more means the offense would be better. Wilson's two highest attempts in a season were two of his three lowest rated passer rating seasons, one being the only year the team has not made the playoffs in his time with the Seahawks (2017). Carroll would argue that the balanced approach, and Wilson not having to throw every down and picking his spots, is one reason both he and the team have had so much success. Also, it's worth remembering that Wilson's running, itself, is a big reason the team has such high run percentages – the zone read is a huge part of Seattle's offense and one of its most successful weapons. But the Seahawks have tried to build up the receiving corps the last few years with the drafting of DK Metcalf last year and the signing of Greg Olsen this year and this could be one of the deepest receiving corps Wilson has had in his nine years in Seattle. I would imagine he'll throw a little more than in the past if all the receivers stay healthy (that was an issue last year, too). But I don't see the Seahawks ever suddenly becoming the New Orleans Saints or something. It's hard to argue Carroll's overall philosophy -– a strong running game helping set up big plays in the passing game – hasn't really worked.
Boyle: Haha, that's the million-dollar question among Seahawks fans. And while I don't think Wilson will suddenly be among the league leaders in passing attempts this year, it isn't unreasonable to expect the offense to lean a little more heavily upon him. Both Carroll and Schottenheimer have made comments this offseason that they expect Wilson to be more involved than ever, and seeing as his attempts went up in 2019 in his second season with Schottenheimer as coordinator, it's entirely possible that number increases again. All of that being said, Carroll does still value balance, and Chris Carson has rushed for 2,381 yards over the past two seasons, so you won't see the Seahawks abandon their running game.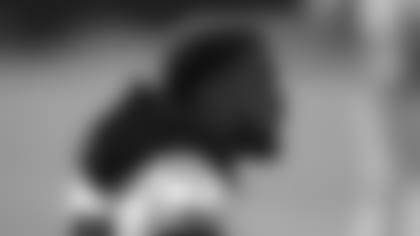 What has the addition of Jamal Adams meant for Seattle's secondary and a defense looking to rebound from some tough seasons?
Condotta: Adams was great in practices that media got to see and report on, and by all accounts should make a big difference this season in giving the Seahawks an enforcer in the back end they have lacked since Kam Chancellor had to retire midway through the 2017 season. The Seahawks aren't a big blitzing team typically but will definitely try to find ways to use Adams' well-known blitzing prowess. Seattle is also excited about having Quandre Diggs at free safety from the start of the season – he was acquired in a trade last October – and feel the pairing of Adams and Diggs will give the team its best safety tandem since Chancellor and Earl Thomas. Seattle could have seven new starters on defense from the season opener in 2019, all moves made to try to improve on last season when the Seahawks allowed the second-most yards in team history.
Boyle: We'll need to see games to really know, but Adams has been phenomenal in training camp. Adams adds a level of speed and big-play ability that should really help the defense improve after a subpar 2019 season. Not only can he help the pass rush, one of Seattle's biggest question marks on defense, with his blitzing ability — he had 6.5 sacks last year — but the improved secondary with Adams, a full season of Quandre Diggs (a midseason trade acquisition last year), the addition of Quinton Dunbar and the potential Marquise Blair has shown at nickel, should help create more pass-rush opportunities via better coverage.
Coach Carroll: He's been a great addition. He's an incredible competitor and that's come through loud and clear, and we love that about him. He's really studied hard to get caught up with everything, he's just been a really impressive addition. He was really grateful to be coming to a new club and all that, so his attitude was great. He's been receptive and open to stuff that was different than where he'd come. He's really just been an absolute joy; he's been a blast.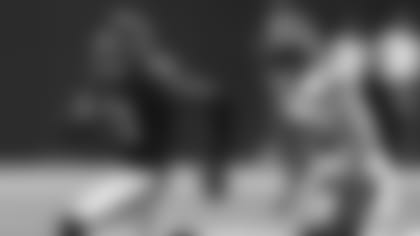 What are your thoughts on this Week 1 matchup? What do the Falcons need to do to win, and what do the Seahawks need to do to win?
Condotta: Man, it's so hard to know right now with no preseason games. But for Seattle the main thing is getting more of a pass rush than last year – the Seahawks had just 28 sacks last year, tied for second fewest in the NFL. Seattle gave up 460 yards last year to Matt Schaub, a performance that compelled the Seahawks to start making some serious changes to its defense and personnel (free safety Tedric Thompson never played again for Seattle after that game) I'd say a key for Atlanta is jumping on the Seahawks early – maybe a trick play or something. The surroundings of this game – no fans in the stands, no preseason, etc. – might favor the team that at least is in comfortable surroundings. Seattle is good at coming from behind, but if Atlanta can get a score or two early it might cause Seattle's new-look defense to start questioning itself some.
Boyle: As referenced earlier, Seattle's offensive line features three new starters, so if the Falcons' pass rush can exploit that newness, that could go a long way towards Atlanta having success. On the other side of the ball, the Seahawks will need to improve upon a run defense that allowed opponents to average 4.9 yards per carry last season, otherwise Todd Gurley and the rest of the Atlanta running game could be a factor. For the Seahawks to win, they need to show that all the changes they made this offseason have led to an improved pass rush and better overall defense. Offensively, if Wilson has time to operate, he has more than enough weapons to have a big game with targets like Tyler Lockett, DK Metcalf and Greg Olsen.
Coach Carroll: We've seen these guys before, we pretty much know their staff. They know us, too. This is not like a brand-new coach, first game, having seen nothing. So, it's a little bit better than that.