ATLANTA -- On Tuesday, Atlanta Falcons players spent their day off participating in the annual Hometown Huddle event sponsored by Cigna at Anderson Park on the Westside of Atlanta.
This is the 15th consecutive year Falcons players dedicated their time to make a difference throughout local communities in the City of Atlanta. Veteran offensive tackle Jake Matthews participated in his ninth straight Hometown Huddle event on Tuesday morning.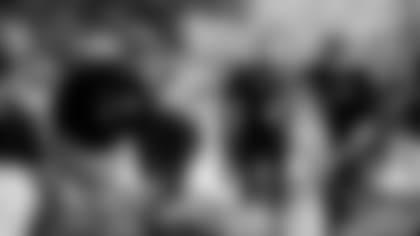 "I think it puts things into perspective a little bit," Matthews said when asked what he's learned over the years. "Getting a group of professional athletes, football players, and as people might think 'hey, you might be too good to do something like this' but it's actually refreshing to come out here and see us all get to work and work together. It's nice to be able to play a part in improving an area. You know, it's a little thing but it adds up and can inspire people."
The Falcons and Cigna partnered with Park Pride, a nonprofit organization working with communities all over Atlanta to help improve parks, to coordinate a park clean-up project.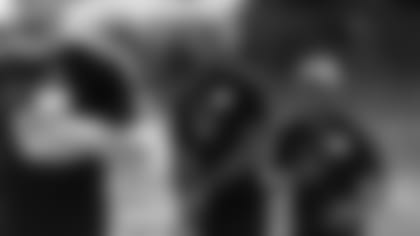 Falcons players, season ticket members, volunteers and staff had the opportunity to help assist in painting park benches, gardening, and picking up loose trash around the park. Quarterback Marcus Mariota reflected on being able to connect with fans and local community members during the clean-up.
"It's a great opportunity to meet some of the fans as well as other people that work around the community," Mariota, who is participating in his first Hometown Huddle, said on Tuesday. "For us, it's really cool just to create those relationships and to be able to share some stories amongst each other. It's cool to be a part of it."
Tight end Kyle Pitts participated in his second straight Hometown Huddle event with the team and was excited to give back his time for the improvement of Anderson Park.
"It's great to come out here and repair some of these parks and do our part in the community," Pitts said. "We only get to do it a couple of times a year so when you do get a chance to do it, it's a pretty good feeling."