FLOWERY BRANCH, Ga. – The Falcons have built a defense predicated on speed and the ability to swarm to the football, but in their season-opening primetime game against the Philadelphia Eagles they face an offensive line capable of matching their athleticism.
Atlanta's ability to keep its second-level defenders clear of blockers is part of its recipe for success against the run. The Eagles' offensive line, however, is very effective out in space and used that to their advantage in their 15-10 victory over the Falcons in last year's playoffs.
"They're fast," Falcons safety Keanu Neal said. "They're not the biggest, but they can definitely move, especially when they go to their pulling scheme and things like that. They do a really good job of getting around and running."
The Eagles were held under 100 rushing yards by the Falcons in the playoffs, but on their lone touchdown drive they got their runners out in space by getting their linemen on Atlanta's linebackers and safeties, especially rangy middle linebacker Deion Jones.
Center Jason Kelce is a kind of X-factor for the Eagles. The brother of Chiefs tight end Travis Kelce, he is a much more athletic center than is typical in the NFL. Philadelphia utilizes plays to get Kelce out in space, where he can cut off faster linebackers like Jones and latch onto them to extend the run lane for the Eagles running backs.
"They build off their center; their center is one of their main guys," Falcons linebacker Duke Riley said. "He moves better than most centers in the league. He's a little lighter guy, but that's to his advantage. You've just got to beat him to a spot, basically."
The play below, from the Falcons' 2016 loss to the Eagles, in which Philadelphia gained 208 rushing yards, shows just how difficult beating Kelce to a spot can be.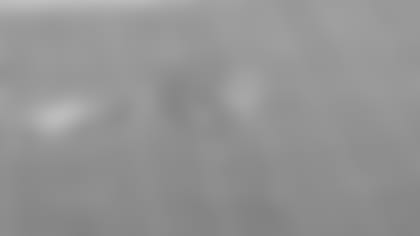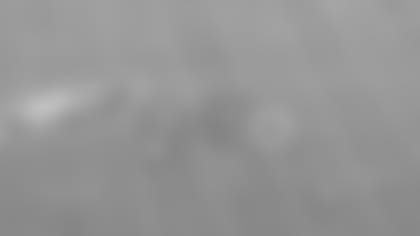 Atlanta's own Pro Bowl center, Alex Mack, is also adept at moving in space, which has helped the Falcons average nearly 120 rushing yards per game over the last two seasons. He understands better than most the type of impact a player like Kelce can have for an offense.
"He's a really good player," Mack said. "He does the run game really well. He's quick off his feet, can get into guys and really stay on blocks. They run their offense really smoothly. One of the tough jobs of the center is just reaching the shades and reaching guys on the line, and he's able to do that. So, when you're able to get one-on-one blocks with your center, it frees you up for double teams, elsewhere."
A look at the stats from their playoff meeting shows the effect that targeting Jones with faster linemen like Kelce had. Jones, who led the Falcons with 138 tackles – an average of more than eight tackles per game – finished with just three tackles against the Eagles, the lowest number in his career.
The Eagles' athleticism on the offensive line allows them to utilize blocking schemes, such as the trap block shown below, that are designed to get their linemen up to the second level quickly.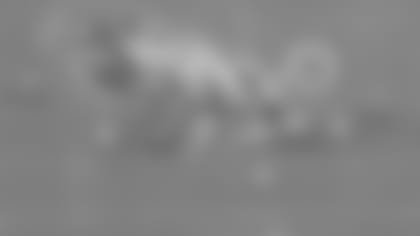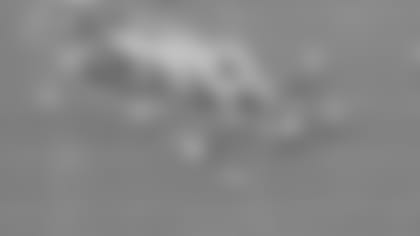 It's overly simplistic to say that keeping blockers off of linebackers will allow them to make more tackles. But Jones' sideline-to-sideline play has helped him become a Pro Bowler in just two NFL seasons and a rising star in the middle of the Falcons' defense. Keeping him at bay could be the deciding factor between two teams as talented as the Eagles and the Falcons.
"The speed really shows up sideline to sideline," Eagles coach Doug Pederson said. "(Jones is) a physical, downhill guy. He's hard to block, quite honestly, even if you have proper angles. He is so quick and a young, talented player that is valuable obviously to that defense."
Jones' ability to diagnose plays quickly ranks among the best linebackers in the league, but it's something the Eagles have prepared for in past games.
Philadelphia used a good amount of deception in their playoff victory over Atlanta, running a variety of similar but different plays out of identical formations in an attempt to make the Falcons' defenders hesitate.
"They do a lot of different things," Falcons defensive end Brooks Reed said. "Most teams have their little things they do differently, but these guys do a great job getting to the second level. They're just trying to create big gaps and let their running backs get in space. Not so much a big power running game, they're just trying to get you with deception and similar play formations.
"It's almost impossible [playing a team with such variety]. If you can't recognize the formation and see what's going on during the play you'll never get it. Again, they're trying to make it look like a regular play but then all this stuff going on in the background and then it's a screen. It's definitely challenging, and it's definitely a big part of their game."
The screen game is a very effective part of the Eagles' offense because of its deceptive nature and its reliance on having mobile blockers out in space – both of which play into Philadelphia's strengths.
It was one of the ways in which the Eagles planned for Jones' rapid reactions to plays and allowed them to have blocks prepared, as shown on the play below.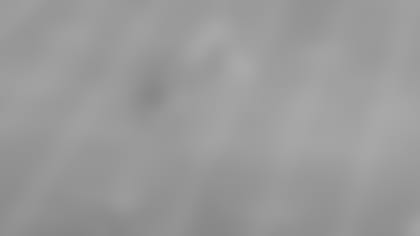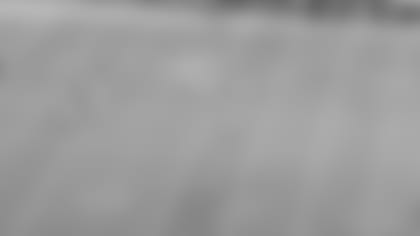 The Falcons have a defense designed to put their players in position to use their speed to the fullest advantage. In 2017, that plan helped Atlanta finish as a top-10 unit in both scoring and total defense for the first time in nearly 20 seasons.
Philadelphia's offense is run in much the same way, and that is part of the reason they have been a foil for Atlanta the past two years.
"If you put those big boys out there, we run past them," Falcons safety Ricardo Allen said. "This is a team that can get close to you and stick with you. There's not many people who can get bodies on us and stuff like that, so for them to be able to set their blocks up with their offensive line faster than most they can sustain blocks a little longer. We've just got to get off of them, get to the ball and make tackles."