FLOWERY BRANCH, Ga. -- After 50 years of coaching, Dean Pees has announced his retirement.
Pees joined the Falcons when Arthur Smith took over as the head coach in Atlanta two years ago. At the time, Pees had already retired (twice) but the itch to get back into it plus the idea of working for Smith brought him back to the gridiron to a defensive coordinator once more.
At 73 years old, Pees has dedicated his life to the game of football. Through five decades of work, Pees has coached at every level: high school, college and the pros. His reach is far, from small towns in Ohio to the MAC conference to Super Bowl champions.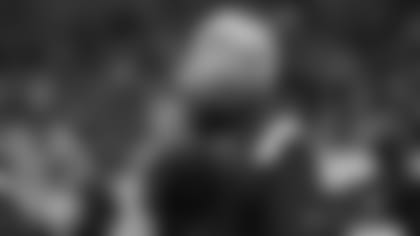 The highlights of his career include working for seven college programs and four professional teams, being one of eight defensive coordinators in NFL history to coach in a Super Bowl with two different teams (New England and Balitmore), as well as coaching alongside men like Lou Holtz, Nick Saban, Gary Pinkel and Bill Belichick. Then, there are the coaches Pees - himself - had a hand in bringing up.
At the start of the 2022 season, there had been 12 defensive coordinators in the NFL who had worked on Pees' staff at some time or another.
Current: Josh Boyer (Miami) | Patrick Graham (Vegas) | Don Martindale (Giants) | Leslie Frazier (Buffalo) | Steve Spagnuolo (Kansas City) | Teryl Austin (Pittsburgh) | Shane Bowen (Tennessee) | Mike Macdonald (Baltimore)
Past: Matt Eberflus (former Indy defensive coordinator, now the head coach of Chicago; played and coached for Pees) | Joe Cullen (Jacksonville defensive coordinator, not retained after Urban Meyer was let go, but now with the Chiefs) | Todd Grantham (former Cleveland defensive coordinator, now coaching at college level) | Ted Monachino (former Indy defensive coordinator, now OLBs coach with Falcons)
If you expand that list to include coaches who have gone on to be defensive coordinators at the college level the total increases to 20. Then, if you change the parameters a bit, the number jumps even higher if you include former players like John Harbaugh and Mike Vrabel (which you should seeing as both NFL head coaches played for Pees).
Then, there are - of course - even more players, 50 years worth of coaching men like Ray Lewis, Ed Reed and Terrell Suggs (to name a few).
And one can't forget his playbook, as its one that takes multiple binders and perhaps a filing cabinet to hold after 50 years of tweaking and evolving.
After five decades, Pees retires with a legacy marked with success, innovation and a love for the game and its people.
"You appreciate all the work and the sacrifice," Smith said of Pees. "We all get paid to do this and we're lucky as hell, but there are sacrifices you have to make. Dean's a guy who has coached at every level and had success. He has impacted a lot of lives and he has impacted the game."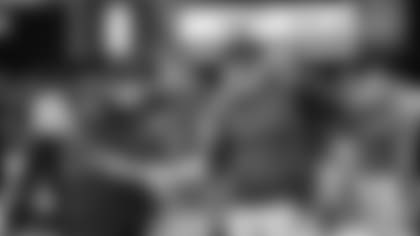 For more stories, anecdotes and information on Pees' 50 years as a football coach, please check out our Pees in a Pod mini-series. You can find it wherever you get your podcasts.
You can also check out our three-part sister series that ventures into greater detail on a few stories Pees shared on the podcast. You can find those stories linked below: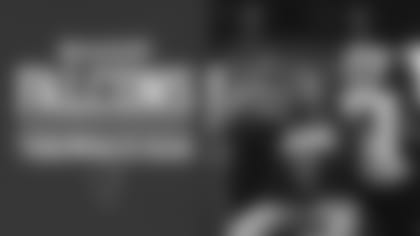 Swaggin' Since 1966
Takin' it back to 1966! Shop the Red Helmet Collection today online or in-store at Atlantic Station.