Falcons defensive coordinator Dean Pees sat down with Tori McElhaney in the Falcons podcast studio to reflect on his near 50-year coaching career. Split into a two-episode mini-series, the podcast walks listeners and viewers through that lengthy and accomplished career. To prop up the podcast, Tori dives into a few of the stories Pees shared, going into even further detail in her editorial accompaniments.
In the second of three stories, Tori contacts the man who gave Pees the opportunity to join the NFL: Bill Belichick. Pees and Belichick's friendships spans years, different coaching trees, Super Bowls and various college and professional stops (all of which Tori and Dean get into in the second Pees in a Pod episode, which runs on Thursday). Through it all, though, they've held onto one thing: Loyalty to each other.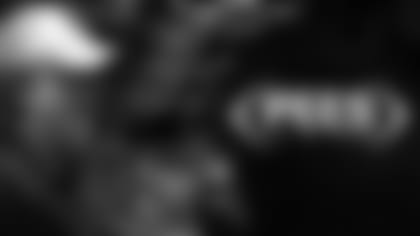 It wasn't until Dean Pees and his wife Mel were "empty nesters" that the decision was made to try something new. In the two decades leading up to the turn of the century, Pees was a college coach.
Over the course of those two decades, the Pees family of eight (Pees, Mel and their six kids) grew up, with some of the kids actually attending college wherever their dad was coaching at that particular moment. By the time it was just Dean and Mel in the house, even with a head coaching job at Kent State secure, they were ready for a new adventure.
That adventure came calling when an old friend did.
Bill Belichick was named the Patriots head coach in 2000, and after the 2003 season he needed a linebackers coach. He thought of Pees, who Belichick had known for years.
In the late 1980s, Pees was on the same staff with Belichick's father, Steve, who was a scout at Navy for over 30 years. Belichick remembered his father and mother held a particular fondness for the Pees family.
"They were good friends," Belichick said of Pees and his father. "My mom Jeannette and Dean's wife, Mel, also became close."
Belichick noted they did so because even though life revolved around the game, his father and Pees both made a point to bond over things outside of the sport, too. They were artists in their own right.
"My dad painted," Belichick said, "and Dean played music - they had other interests besides football."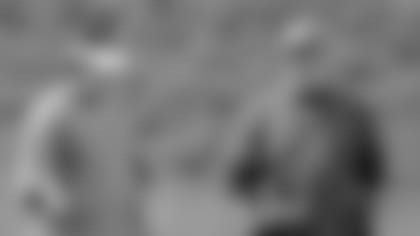 From a personal standpoint, there was loyalty established between the families already. So, calling up Pees after the 2003 season made sense. There was also a pretty solid football connection to be had, too.
Belichick and Pees had previously crossed paths with Nick Saban a time or two.
Like Pees, Saban also met Belichick through his father, when Saban coached for Navy in 1982. One has to think this tree is how he met Pees, who Saban himself hired after a couple years as the head coach at Toledo.
By the time Belichick was hired as the head coach of the Browns in the early 90s, he knew who to call to be his defensive coordinator: Saban. After four seasons together, Saban moved on to become the head coach at Michigan State, where he again brought Pees onto his staff.
This tightly woven tapestry meant Pees was connected to Belichick from a football standpoint as well as the aforementioned personal one. It's something that brought him to the Patriots prior to that 2004 season, Pees' first in the league.
"Dean had experience in our defensive system from his time with Nick Saban," Belichick said as a reason for making the call to Pees nearly 20 years ago.
In the end, the decision was made. Pees - with the blessing of Mel - would join Belichick's New England staff as the linebackers coach.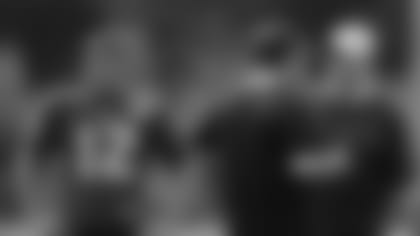 Pees likes to joke that his main role at that time was to simply "not screw anything up." Belichick was running a tight ship, and the Patriots were already well down the road of success. The season before Pees joined the staff, the Patriots were Super Bowl champions (for the second time) and Belichick was the reigning NFL Coach of the Year.
The following 2004 season was set to be a success, too, and it was. This time, though, Pees was a part of that Super Bowl win. Two years later, Pees was promoted to defensive coordinator.
Thinking back to that time, Pees said there was a lot he learned about himself, as a play caller, as well as what it takes to be a successful coach within the professional ranks.
Pees said one thing he always admired about Belichick when the two were working together was how he trusted his staff to do what they needed - and at times, wanted - to do. Of course, Pees said with a laugh, that still meant working within the parameters Belichick set, but still.
A misconception about Belichick from the outside looking in may be that the tight ship he runs is a rigid one. According to Pees, that wasn't his experience at all. Not even close.
"He let you be you," Pees said, "which is how successful coaches should be."
Like some of the other "greats" Pees has coached with over the years - Saban and Lou Holtz to name a couple - they all seemed to have one thing in common: Their attention to detail.
It's something they expect their fellow coaches to have, too. Paying attention to the details was something not only admired but required on the staffs of these head coaches.
It was this thought that was the inception of something Pees has carried with him for years: His signal callers meeting.
Though the meetings started when Pees went to Baltimore, the light bulb went on for Pees when he was with New England.
Upon his first couple years in the league, Pees was asked by a friend what the main difference was between coaching in the college ranks versus the pros. He had an answer ready.
"Coaching the guys at New England was like coaching coaches that know how to play, that can still play," Pees recalls saying to his friend.
That was when things started to click, and when he got to Baltimore he started implementing his signal callers meetings.
What these meetings entail is the collecting of the leaders of every position group on the defense. They get the week's game plan first. They go over it themselves, and on Wednesdays they meet with Pees to go over said plan together, tweaking it as they see fit.
This all stemmed from Pees' wanting to dive into the details with Belichick and those early 2000s Patriots players all those years ago.
It's something he implemented at every stop since. With Ray Lewis in Baltimore… to meeting Arthur Smith in Tennessee… and now picking Grady Jarrett's brain with the Falcons.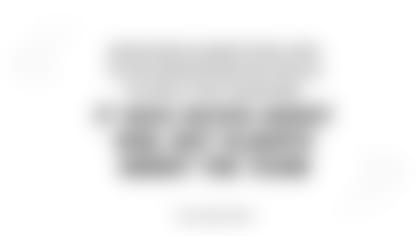 For Pees, a trademark of his is loyalty, and he's carried a loyalty to Belichick and his family with him for years.
"I can tell you that he treated me, my family, all of us with the utmost respect," Pees said. "That's why I am very loyal to him."
It's a relationship - a friendship - that has left its mark on Pees and his career. It's what helped bring him to the NFL in the first place.
But at the end of the day, all the things Belichick admired about the man he hired in New England? It's still the same things he admires about Pees now.
"Dean was always willing to do whatever he could to help the team win," Belichick concluded. "It was never about him, but always about the team." 2022 Season Tickets Now Available!
Our Longest & Most Flexible Ticket Payments
Instant Member Benefit Access
Best Available Seat Locations