Falcons defensive coordinator Dean Pees sat down with Tori McElhaney in the Falcons podcast studio to reflect on his near 50-year coaching career. Split into a two-episode mini-series, the podcast walks listeners and viewers through that lengthy and accomplished career. To prop up the podcast, Tori dives into a few of the stories Pees shared on the podcast, going into even further detail in her editorial accompaniments.
In the final story of the series, Tori contemplates Pees' legacy as a football coach. How does one measure a legacy that spans five decades? You let that legacy speak for itself.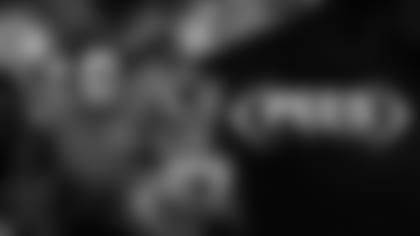 In 2023, Dean Pees will have been coaching for 50 years. Through five decades, he coached at every level: high school, college and pros. His reach is far, from small towns in Ohio to the MAC conference to Super Bowl champions.
50 years. That's a long time, but perhaps not so long to tire of it considering those 50 years included two retracted retirements, too.
Along with those 50 years came a very happy marriage. One that produced six children that went on to produce 12 more grandchildren. It's 50 years of songwriting, too. When Pees gave the commencement speech to his alma mater's (Bowling Green) graduating class in 2019, he wrote and performed an original song on the piano. More importantly, he wrote a song for each of his daughters on their wedding day.
It's 50 years of a playbook that takes multiple binders and perhaps a filing cabinet to hold. Many won't be able to read it, but it only matters that the man who cataloged it can.
There's so much to be said about someone who dedicated their life to the game of football for 50 years. There's so much to say that a 1,000-word piece won't cut it. We can only include the highlights:
And the highlights include working for seven college programs and four professional teams, coaching alongside men like Lou Holtz, Nick Saban, Gary Pinkel and Bill Belichick. Then, there are the coaches Pees - himself - had a hand in bringing up.
There have been 12 defensive coordinators in the NFL that have worked on Pees' staff at some time or another.
Current: Josh Boyer (Miami) | Patrick Graham (Vegas) | Don Martindale (Giants) | Leslie Frazier (Buffalo) | Steve Spagnuolo (Kansas City) | Teryl Austin (Pittsburgh) | Shane Bowen (Tennessee) | Mike Macdonald (Baltimore)
Past: Matt Eberflus (former Indy defensive coordinator, now the head coach of Chicago; played and coached for Pees) | Joe Cullen (Jacksonville defensive coordinator, not retained after Urban Meyer was let go, but now with the Chiefs) | Todd Grantham (former Cleveland defensive coordinator, now coaching at college level) | Ted Monachino (former Indy defensive coordinator, now OLBs coach with Falcons)
If you expand that list to include coaches who have gone on to be defensive coordinators at the college level the total increases to 20. Then, if you change the parameters a bit, the number jumps even higher if you include former players like John Harbaugh and Mike Vrabel (which you should seeing as both NFL head coaches played for Pees).
When Pees joined the Patriots staff in 2004, Vrabel was in the linebackers room with Tedy Bruschi, Rodney Harrison, Willie McGinest and Junior Seau.
When Pees was the defensive coordinator at Miami (Ohio) in the 1980s, Harbaugh was one of his defensive backs.
"He was the one coach who thought I could play," Harbaugh said more than 20 years later when Pees joined his Baltimore Ravens staff.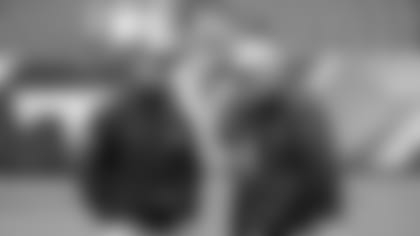 So, yes. This coaching tree is an extensive one, and it's one Pees is proud of. He'd rather talk about any of these guys, or the men he's coached with in the past, way more than he'd like to talk about himself. He'd rather talk about his wife, Mel, too, who has been his partner in all of this and deserves way more credit for all she's done in 50 years alongside her husband.
But what makes someone stick this coaching thing out for five decades?
For starters, you have to understand the game as well as anyone. Pees does.
"Right at the very beginning you realize how detailed his approach is," Ted Monachino said. "You recognize that he is a guy who can see around corners. There are a lot of people who can't. He can see where the next car is coming from, and where the next problem may arise."
You have to be loyal to the game. Usually to the point of passing that loyalty on. Pees is.
"Dean is smart, well-prepared, has a good personality and is easy to work with," Bill Belichick said. "Our players learned a lot from his coaching… (He's) done a good job of educating/developing young coaches that worked under him."
You have to love the game, and love the people around you, too. Yep, Pees has got that covered as well.
"The thing that's been great is that he's always emphasized that this is a relationship business," said Matt Pees, Pees' son and Falcons defensive coaching assistant. "The impact that he's had on players, coaches, it speaks to that… As a family, we're really proud of him."
And, as Pees checks off all of these attributes, he looks at the near-50 years of work put into the game. Truth be told, there's not much he hasn't seen in those 50 years. That could change a person.
For those that knew Pees at the beginning and still know him now, he's the same guy, just with a little more gray hair.
Belichick was the one who probably summed that up best, saying Pees still has that same "big smile" he's always had. Oh, and he still "knows the game inside and out."
For Pees, he believes he coaches professional football players with the same passion and loyalty that he used when he was coaching high school and college players. That goes for players like Pro Football Hall of Famer Ray Lewis, too.
The long-time defensive coordinator laughs that the multi-millionaires he has seen out on the field every day throughout the last 20 years still love Mel's brownies as much as those 18-year-old college kids did in the 80s and 90s.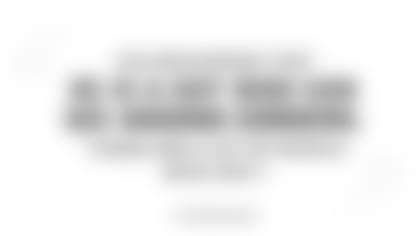 At the end of the day, football is a people business, and Pees is someone who epitomizes the art of that business. After almost 50 years, that is what he's accomplished.
And perhaps that is what he's most proud of.
"I hope," Pees said, "that if someone was on one of my high school teams or one of my college teams and watched me coach today, they would say, 'Yeah, that's the same guy that coached me.'" Interested in Falcons tickets?
Join us in 2022 for 9 Regular Season home games! Let us help you find the seats and benefits that interest you!