Falcons defensive coordinator Dean Pees sat down with Tori McElhaney in the Falcons podcast studio to reflect on his near 50-year coaching career. Split into a two-episode mini-series, the podcast walks listeners and viewers through that lengthy and accomplished career. To prop up the podcast, Tori dives into a few of the stories Pees shared, going into even further detail in her editorial accompaniments.
In the first of three stories, Tori talks to Dave Ragone, who recalls Pees' tale about recruiting him when their paths first crossed over 20 years ago. To hear Pees' side of the story, check out the first episode of the "Pees in a Pod" mini-series on iTunes, Spotify and YouTube through the links above, or wherever you get your podcasts. For a more detailed account of the story from both Pees' and Ragone's perspectives, keep reading.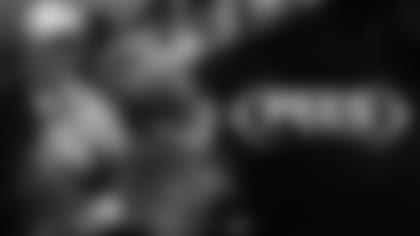 It's a story that comes up at least once a month in the hallways of the Falcons facility in Flowery Branch now that Dean Pees is the defensive coordinator and Dave Ragone is the offensive coordinator for the Falcons.
It's a story that many within the building know (probably because Ragone and Pees bring it up every so often), but it's a story those on the outside may not.
The short version goes that Pees tried recruiting Ragone out of high school. Pees was the head coach at Kent State in the late 90s/early 2000s. Ragone was an accomplished quarterback at St. Ignatius High School in Cleveland, Ohio.
After visiting the school, and narrowing down his decision to choosing between Kent State and Louisville, Ragone ultimately chose Louisville over Kent State.
The rest - as they say - is history, and the story could stop there. But it doesn't. In fact there's a lot more to this story than just a quarterback telling a head coach that no, he's not coming to his school.
There's a reason this story comes up so often within the Falcons organization. It's because Ragone, unknowingly at the time, changed the way Pees thought as a head coach of a college program.
"Dave Ragone helped me more than any coach or player, ever, in recruiting," Pees said.
The longer version of this story begins at the same point the short version does: With Pees as the head coach at Kent State and Ragone as a Cleveland quarterback looking for a program to call home for the next few years.
Ragone made the short, hour-long trip from Cleveland to Kent State, meeting Pees for the first time and touring the campus and facility during one of his visits. Ragone laughs now that he has absolutely no recollection of the position coach who recruited him, but he remembers Pees because he immediately saw something in Pees that reminded him of home.
"He seemed like a straight-up guy, but he was also engaging. No BS," Ragone said of his first impression of Pees. "That was kind of like the high school program that I grew up with. The same coach who could motivate you also had no gray in what he wanted. I felt that with Coach (Pees)."
So, his decision came down to Kent State and Louisville, and like the short version of this story, Ragone ultimately chose Louisville. But the interesting part of this tale is just beginning, as Ragone actually used one of his final visits to go back to Kent State to tell Pees personally that he was not coming.
"I thought I owed it to him to go down there to tell him why I wasn't coming," Ragone said. "I'm not saying we had years and years of a relationship, it was obviously only through a recruiting period, but I did feel that the respect I owed him was to go there and tell him."
For those who don't know the recruiting landscape: This isn't a common occurrence. Then, or now.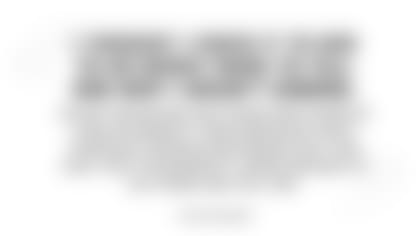 And so, a nervous, teenage Ragone walked into Pees' office and told him no. For Pees, it wasn't necessarily a shock to the system, but he was taken aback.
Here sat a Cleveland kid who just told him he loved his visit, loved the staff and loved what Pees was doing with the program.
All good things, right? Well, yes, up until the point Ragone said that love wasn't enough and he was heading to Louisville.
"This would have been a coup for us to get this guy out of Cleveland," Pees recalled. "... This guy loved it here. He was a high-profile guy. He liked his visit. He liked the school. He liked the staff and he still didn't choose us. What's that tell me?"
It told Pees that reputations sometimes carry an unwanted weight in recruiting.
When Pees asked Ragone the simple question as to why he chose Louisville, Pees said Ragone's answer stemmed from Kent State's reputation at the time. They weren't a winning program, and hadn't been for a while. Case in point: The year before Pees took over as the head coach, Kent State had a three-win season in 1997. That was the most wins for Kent State since 1988.
So, when Pees began steering the program, everyone knew the recovery process was going to be slow. Pees needed a program-changer, and he hoped it would be a well-known Cleveland kid from his own state. He'd hoped it would be Ragone, but it wasn't because - as Pees said - Ragone knew too much about Kent State.
He'd read the Cleveland Plain Dealer. He saw the normally negative commentary about the program. And when he walked down the hall of his high school and kids would ask him where he was going to college and Ragone responded with either Kent State or Louisville, the first response was always that of furrowed brow and an exasperated question of, "Kent?!"
Because of this revelation, Pees changed his recruiting tactics.
"We were an Ohio school and tried to recruit nothing but Ohio, tried to recruit a lot of Ohio kids, which we still did. But we're fighting Toledo, Miami of Ohio, Ohio State and then - of course - everyone else came in to recruit Ohio, too: Syracuse, Penn State," Pees said. "I need to go somewhere where people don't know that much about Kent State football."
So, Pees went east with his recruiting plan, and at Dunbar High School in Washington, D.C., Pees found his program-changer.
"I went to the east coast and I got a kid named Josh Cribbs and a couple other guys," Pees said, "and all of a sudden it turned the whole thing around."
In 2001, Kent State posted its first winning season since 1987. Cribbs went on to have one of the most prolific college careers of an NCAA quarterback, ever. A couple years later, Pees made the jump to the NFL to work for Bill Belichick in New England. Meanwhile, Ragone did pretty well for himself at Louisville, posting a 27-11 record as a starting quarterback, and finishing his career as Louisville's second all-time leading passer.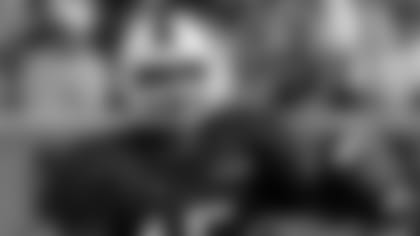 Pees and Ragone didn't see each other again for many years after Ragone "left (Pees) at the altar," he jokes.
When they did run into each other again when Pees was with Baltimore and Ragone was a few years into his own coaching career, Ragone said it was a "Hey! You remember me?" moment.
Fast forward another handful of years later, and Ragone and Pees have offices right down the hall from one another at the Falcons facility in Flowery Branch.
When this story comes up, they laugh, considering it an addition-by-subtraction situation. In the end, it's one they both believe they're better for.
"Funny how the world works, right?" Ragone concluded with a laugh. Interested in Falcons tickets?
Join us in 2022 for 9 Regular Season home games! Let us help you find the seats and benefits that interest you!