CINCINNATI – The Falcons reached the end of a difficult stretch on Sunday in Cincinnati, with consecutive games against the Buccaneers, 49ers and Bengals.
They had a positive result and an unwelcome entering this game against the AFC champs, with a chance to go over .500 for the first time in a long time. That goal wasn't achieved.
The Falcons lost 35-17 to the Cincinnati Bengals here at Paycor Stadium, falling to 3-4 overall on the season.
Let's take a look at what stood out in this Week 7 contest:
Falcons can't slow Joe Burrow
The Bengals went up big early and were up three scores again late. Game context didn't seem to matter. They never stopped throwing.
The Bengals have a strong ground game behind Joe Mixon, and this seemed like a setting for 35 runs. But the Bengals were were content to attack, attack, attack through the air with an in-sync combination of quarterback Joe Burrow, receivers Ja'Marr Chase, Tyler Boyd and Tee Higgins and tight end (and former Falcon) Hayden Hurst.
It wasn't a truly fair fight, not without Casey Hayward (on IR) and A.J. Terrell (more on him below) and Dee Alford (out with injury). Burrow was able to execute well-timed short and intermediate routes that produced big yards after the catch.
Burrow finished with a massive yardage total and passer rating in this one, where Cincinnati played right into the Falcons defensive weakness. Atlanta had been decent stopping the run, but the Bengals didn't even strive for balance. The Falcons were able to apply pressure and get sacks, but Cincinnati didn't seem to mind. They kept on throwing and completing passes to great effect, often enough to prevent realistic thoughts of a Falcons comeback.
A.J. Terrell injury a big loss
Start cornerback A.J. Terrell went down with a hamstring injury on the second defensive drive was quickly ruled out of Sunday's game. He went into the locker room for further examination of an injury, the extent of which is unknown.
The obvious hope is that Terrell won't be out for a prolonged period. Losing him, even for one game is a big deal, considering he's a top talent and one of the best Falcons regardless of position.
Practice squad elevation Cornell Armstrong took his place, and the Bengals immediately tested him frequent targets while covering Ja'Marr Chase. That's no easy task for anyone. It's really tough for someone thrust into the action.
It was especially hard in this instance, after Casey Hayward was placed on injured reserve and Dee Alford was ruled out with a hamstring injury. Terrell was also on the participation report with the team declaring that he was dealing with a thigh injury.
This difficult test of depth could be a one-week issue, with Terrell and Alford back quickly. If it's a longer-term situation, that could prove troublesome for a Falcons team trying to surge ahead as we approach midseason.
Terrell's status will be something worth following closely as we move forward, when head coach Arthur Smith provides updates in future media availabilities.
Falcons show mettle in second-quarter surge, can't sustain it
The Bengals scored 21 unanswered points in a dominant start to Sunday's game
The Falcons didn't fold, which is a foundational character trait at this point.
They closed the first half with a flurry, with 17 points on consecutive drives. The slugged out a run-heavy touchdown series – it was Tyler Allgeier's first – that took more than 10 minutes. Then they scored in 10 second, on a perfect strike from Marcus Mariota to Damiere Byrd. Then they got a rare stop and followed that up with a 56-yard punt return – he went down with three second left in the half – that led to Younghoe Koo's 43-yard field goal.
The Falcons entered the half down just 11 points, with the ball to start the third. Eventually, though, odds of victory waned and the Bengals reestablished firm control of this outcome. The Falcons continued to push but couldn't match Cincinnati's output as time wound down.
Call for questions
Submit your questions right here for inclusion in Monday's Bair Mail.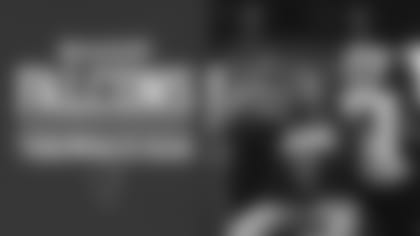 Swaggin' Since 1966
Takin' it back to 1966! Shop the Red Helmet Collection today online or in-store at Atlantic Station.