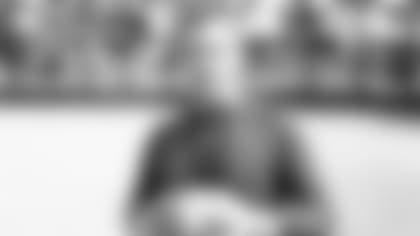 The 10th winner of the 2016 season is Chris Tanner Gibson of Troup County High School.
After a 2015 season spent in rebuilding mode, Glisson took it upon himself to lead his team in a different direction for the 2016 season. At this time last-year, the Tigers had not won a single game yet but 2015 is in the past and this season is a completely different story.
Despite dropping their first game of the year against Hardaway, the Tigers have been on a consistent path of growth ever since. Troup County currently has an 8-1 record including a road victory against Sandy Creek and will be playing in the 5-A region championship game against No. 1  ranked quarterback in the country, Trevor Lawrence and the undefeated Cartersville Hurricanes this Friday.
Coach Glisson has put together the best turnaround season in Georgia this year and credits the majority of the success to the high level of trust and character amongst his players on and off the field.
"I believe that my players have a lot of trust in me as their coach, which allows the rest of the coaching staff and I to really push them,'' he said.
Glisson also shared a story about how one of his players found a wallet with $150 of cash in it in the parking lot after the game and immediately returned it to the coaching staff for them to contact the school and help locate the rightful owner. Coach Glisson firmly believes that kind of character and trust is spread throughout the team and that is why Troup County has had so much success this season.
The second-year coach has maintained and increased participation in the Troup County football program as the Tigers currently have 115 players on the roster. This season, the Tigers defeated a talented Kendrick team with coaching and precision discipline.
He said, "These kids have really bought into the system and that is one of the major differences between this season and last."
Glisson has initiated a service day for his football team where the players help clean up the campus or an area in the community. In addition, Glisson and the rest of the coaching staff continue to stress fundamental and safe blocking techniques for the Troup County football team.
Glisson and the Tigers are preparing for a monumental region championship game on Friday and a bright future the community believes in.