ATLANTA -- At times on Sunday night, Josh Rosen felt like he was chicken running around with his head caught off. (Yes, those were his exact words.)
Arthur Smith said earlier in the week that he would be putting a watered down package together for Rosen. He wasn't going to throw the kitchen sink at the recently-brought-in quarterback, but he did want to give him enough to get a fair shot in Sunday night's loss to the Browns.
After the game, Rosen joked that the package incidentally grew as the game went on.
"We highlighted the plays we ran but we ran through them pretty quick," Rosen said. "Over my headset, (Smith) was like, "Are you good with this play?" And I'm giving him a nod like, 'Yeah, uh, I think so.'"
In the first of many takeaways to come throughout the upcoming season, we take a deeper look at Rosen's night, who played, who didn't and what it all means moving forward.
1. Rosen's evaluation
Rosen called the last six days "hectic," which makes sense considering his first practice with the team was Wednesday. On that day, Smith said the staff hoped to get a fair evaluation of Rosen on Sunday, reaffirming throughout the week that he would play against the Browns. And he did. He got a half, and with that half he was 9-for-18 with 118 yards.
It wasn't a perfect performance, nor was it particularly consistent, but under the circumstances it wasn't bad. And in this situation, the Falcons have to take the good with the not-so-good when it comes to their backup quarterback battle.
After the game, Smith said he was relatively pleased with how Rosen handled the week's work and the game that followed. He showed off his arm talent, Smith said. The head coach also added that he put the sack in the red zone on his own shoulders because he wanted to see Rosen throw the ball. It's something the quarterback said is how he believes he can separate himself: "I make plays with my arm."
Rosen's journey to Atlanta has been well documented. He said he's stumbled enough in his career to feel like he has nothing else to lose.
"I know I am talented. I know I can play. I just need the right opportunity and right situation and the right mindset," Rosen said. "I feel like I am more capable right now in seizing an opportunity just because I feel like I have grown as an individual since my rookie year. I feel like I have matured as an adult, as a human."
He added the ball was coming out of his hand "better than it has in a while." But the question remains: Did he do enough to stay? Or was he just a placeholder until someone else comes along? Or are the Falcons willing to take a chance on Feleipe Franks? Smith said the staff won't rush to judgement, but cuts are coming. And at the end of the day, if it's not Rosen or Franks, the Falcons are not taking away the possibility that someone else is out there.
"We're always looking at the roster, and you never know who's going to come available," Smith said. "There are going to be a million calls around the league tomorrow between general managers."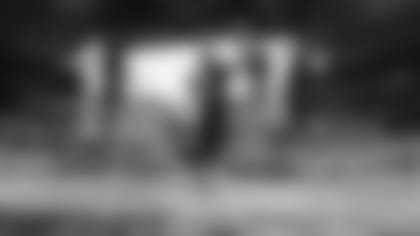 2. Doing right by the starters
When the entire team came out of the locker room dressed, Smith was making good on his word that "majority" of the roster would play on Sunday night. And even without Matt Ryan, Grady Jarrett, Jake Matthews, Calvin Ridley or Erik Harris playing, that word still remained true as every other starter got at least one series. There were a few defenders who played a bit longer than that, like Steven Means and Foye Oluokun, but even they weren't out there beyond another series.
Smith has said time and time again he wasn't going to use the preseason as a dress rehearsal, that he wasn't trying to "win" the preseason by showing too much. Smith has held his cards incredibly close to his chest this preseason. And with the Falcons lack of depth in certain spots, it seemed the safest and smartest course of action. After the final preseason game, Smith said it was the planned course of action all along.
"We had a plan. We had a strategy. We started out in the preseason," Smith said. "Certainly, the thing that changed our plan was (needing) to get a longer look at Josh Rosen. It was unfortunate what happened to AJ McCarron, so you have to be ready to adapt, but our plan for majority of these guys was not to play them a lot in the preseason and that was obvious. We had a lot of young guys that we wanted to look at, who needed these game reps."
Smith said it was never in the plan to play Matt Ryan at all this preseason. When asked about his confidence level in the starters and veterans that had little to no preseason game reps, Smith said the joint practices in Miami went a long way. He feels this starting group is on track.
"We have a 17-game regular season that we have to get ready to play for," Smith said. "It's a marathon."
3. Rookie tiers
As the preseason comes to a close, we have a better understanding of just where this 2021 draft class is in terms of their individual development. For some, they're excelling. For others, they're on track. Then, there's the ones who still have much to prove. Broken down into tiers, let's quickly dive into where these draftees fall after their first preseason.
He's in a league all his own, and he showed why in one play, his only play. Pitts turned a quick pass from Franks into a 27-yard gain almost simply by willing it so. There's a reason we haven't seen much of Pitts this preseason: The coaching staff didn't need to see him. They already know what they have in him.
Second Tier: Richie Grant, Avery Williams, Ade Ogundeji, Ta'Quon Graham
For these four, they've been playmakers at times, but overall they are still green. Grant has worked his way up to the second team throughout camp, as has Ogundeji and Graham at certain times throughout training camp. According to how the season shakes out by way of injuries, it wouldn't be crazy to think that any of the three could see time in rotation. As for Williams, it's a fact that Cordarrelle Patterson won't be around forever. Williams is the future of the return game for the Falcons. It's why they drafted him, and he's been consistent in the chances he's gotten this preseason to show that skill off.
Third Tier: Jalen Mayfield, Drew Dalman, Darren Hall, Frank Darby
There's work ahead for these four. Mayfield and Dalman got beat one too many times to be comfortable on Sunday night. It's not uncommon for this to happen to rookie offensive linemen, but it just goes to show how far they still have to go and how much they still have to learn. As for Hall and Darby, they just haven't been able to crack the second-team rotation. So, there really hasn't been much to gather on either, even with a half of playing time under their belts on Sunday.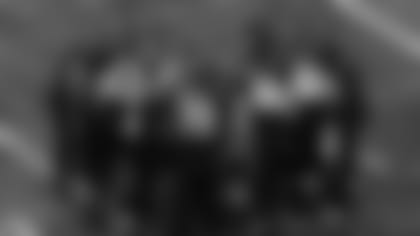 4. Who's on the bubble
There are big decisions that have to be made in the coming days as Terry Fontenot and Smith work to break down their roster to 53. They're both in their respected positions for the first time, so there is no precedent yet for how they'll construct their roster. How many players of each position unit they keep will very much determine the fates of bubble players. Some to keep in mind are:
WR: Chris Rowland, Frank Darby, Tajae Sharpe, Christian Blake
RB: Caleb Huntley, D'Onta Foreman
TE: Parker Hesse, John Raine
OL: Willie Beavers, Jason Spriggs
LB: Dorian Etheridge, Erroll Thompson
DB: Chris Williamson, TJ Green, Delrick Abrams Jr., Dwayne Johnson