ATLANTA -- Since the dawning days of the Arthur Smith era the words "accountability" and "professionalism" have come up time and time again. We heard players talk about this accountability and this standard of which Smith was holding them to. We heard it through OTAs. We heard it in training camp. Now, it takes on a whole new meaning as we move forward.
Accountability needs to be more than a word someone says. Accountability needs to be a visible action we see in Atlanta.
The Falcons opened their season with a 32-6 loss to the Eagles. And many of the same problems of 2020 carried over to the first game of 2021, even under new leadership.
Atlanta struggled in the red zone. They were 0-for-2 in the first half, and didn't make it to the red area in the second half. The last time the Falcons scored six points or less was on December 13, 2015 at Carolina. They were shut out 38-0, then.
The offensive line struggled to protect Matt Ryan, partly as Smith said, because the margin of which the Falcons were losing in the second half forced Atlanta to become "too obvious" in play calling. In the days of Dirk Koetter calling plays, the criticism was that the Falcons were too one dimensional. Being "too obvious" or "too one dimensional" means the exact same thing in this instance, as the Falcons had to go away from the run game when in a situation where they were down by multiple possessions.
There were issues in the overall cleanliness of the game. The Falcons were penalized 12 times for a loss of 99 yards. Many were self-inflicted wounds: illegal formations, false starts. And if Ryan said these penalties and lack of production in the red zone got the Falcons "off schedule" one time he said it five times.
This isn't too different from some of the Falcons talking points last year. In 2020, Ryan spoke a lot about the need to be more efficient on first and second downs. He reiterated that sentiment after Sunday's loss, too.
"We knew coming into it that we had to be efficient on first and second down," Ryan said. "We had to stay in front of the chains and we had to hit in our spots and stay out of a lot of known passing situations."
Ryan said while the Falcons did well in the first half of producing on first and second down, they didn't sustain it. And according to Smith, it wasn't like Philadelphia did much of any thing different to cause that stall in the second half to happen. The Falcons just couldn't find their offensive tempo.
"A lot of times we talk about how we need to get that first first down, getting into our tempo, and keep moving. Trying to wear down a defensive front line," Ryan said. "You have to be really good in those first set of downs to be able to get into (a rhythm) and we were early, but later in the game we were not."
The conversation around the 2020 Falcons was frequently the lack of production on third down. However, very few looked to their lack of production on first and second downs, which in reality put them in tough-to-convert third and long situations. Those same issues arose in the second half of the 2021 Falcons' opening game.
There was also the optimistic hope in each Falcons postgame interview: That the Falcons can turn things around, that they won't let this first game define their entire season.
"I've been here through some tough times, and I'm going to keep pushing day-in-and-day-out," Grady Jarrett said. "Pushing my teammates to be better, because we're going to get over that hump."
That was the same sentiment shared by many Falcons over the years (and it has been years as this is the fourth season opener the Falcons have lost in a row).
Last year Ricardo Allen made the comment that an opening loss was not the way the team envisioned coming out, and he wasn't "trying to do this again all year." There was almost an echo of that from Jarrett on Sunday.
"I don't come to work to prepare to lose," Jarrett said. "I don't come to work to prepare to get beat."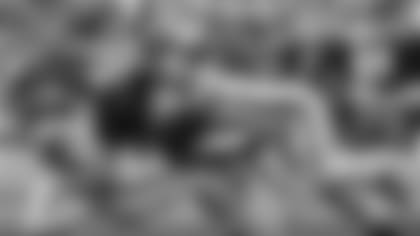 So, this is where accountability has to be a difference maker. The Falcons have been here before. They've been right in this spot: Coming off a season-opening loss that showcased problems that carried over from one season to the next. But Smith has the chance to change a narrative. He has the opportunity to show in the next few weeks that things are different under his leadership. That accountability for a lackluster performance will be held, and self-inflicted penalties will not be tolerated.
Smith said postgame that he has to be better. He said he has to prepare this team to play, and play cleanly.
"It's about scoring touchdowns in this league and eliminating self-inflicted wounds and we didn't do a good enough job," Smith said. "I have to do a better job."
So, he says he's holding himself accountable. But if you read nothing else, read this:
"Where I am frustrated is that I have to evaluate what I am doing, whether it's coaching, messaging about let's get lined up," Smith said. "When you're on the two yard line and getting an illegal formation, that's the stuff that really concerns me... If we don't come in (on Monday) and correct what needs to be corrected on film and we don't turn around and get ready for Tampa who's had a couple days head start on us, then we've got issues."
This almost reads like a benediction. That this is what the expectation is: To go back to the drawing board. To correct. To hold mistakes accountable. To make sure they don't happen again. This doesn't read like a throw away comment from Smith. When he spoke it, it felt like he meant it.
You felt the underlying accountability lacing his words. It's accountability that we've heard so much about in the last nine months. But now, accountability must take shape not in words, but in production and improvement. In cleanliness and change.
If this accountability that we've heard so much about is real, then Smith's final comment will be, too.
"We're not going to be the team today - whether we won or lost - that we're going to be in October, November and December," Smith said. "So, we have to get better, and I have to do better."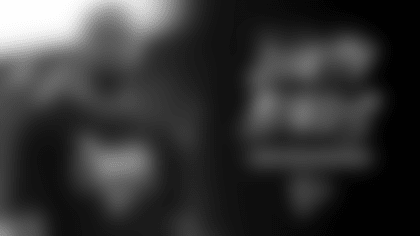 Dirty Birds Retail Collection
The new Dirty Birds retail collection is now available at Falcons team stores!