Inside Tori's Notebook is a weekly series where Tori re-opens her game notebook to look back at her notes, questions and observations from the Falcons most recent game. Tori breaks down her thoughts and gives her analysis on what happened, and why it's notable. Inside Tori's Notebook is sponsored by Microsoft Surface.
FLOWERY BRANCH, Ga. -- Goodness. I don't even know where to start, y'all.
For real. So much has happened since this time on Sunday. Has it been the world's longest 24 hours? Perhaps.
So, let's get into it before something else happens that makes all of this irrelevant!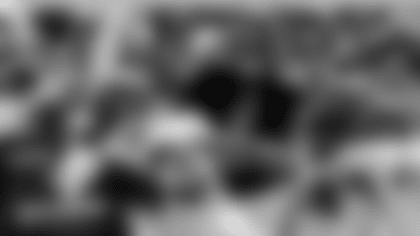 Third downs are *NOT* the problem
I made this note early. I'm talking halfway-through-the-second-quarter early. I'm talking in-the-Falcons-third-drive early. 
The Falcons were looking at third and 10 from their own 25 yard line after two incompletions on first and second down. Marcus Mariota was able to find KhaDarel Hodge for a 10-yard pick up and subsequent first down, but it wasn't easy. And looking back, nothing ever felt easy for the Falcons offensively. Particularly because they weren't as productive as they normally are on first and second down. 
Too often on first and second down, Mariota threw an incompletion, or a receiver dropped a pass or Tyler Allgeier or Caleb Huntley were dropped for a loss. This was the crux of the Falcons offensive issues early. 
We've seen through five games now that the Falcons are pretty good in short yardage situations. It's when they get into obvious passing scenarios that inconsistencies sometimes arise. This was on display on Sunday.
The part of the Falcons offense that can make them so fun to watch lies in their multiple dimensions. No one can say this offense is one-dimensional, but in third-and-long scenarios it's difficult not to be.
Mariota - I thought - said it best postgame, and it's the quote I'll leave you with as we head to our next topic. 
"We (have) to be better on first and second down," Mariota said. "I think through the course of the game we had 10 third-and-longs – something like that. For any offense that's tough. Being able to be better on first and second down, create rhythm, move the chains – that's when this offense starts to get going. If we can do a better job on first and second down I think we will find ways to improve."
The Ridder ruckus is quite loud
I wrote this at halftime. And I get it. At the time, Mariota was 5-for-14 through the air for a total of 52 yards. The Falcons offense was sputtering. They hadn't even broken 100 total yards yet. So, it really came as no surprise when the call for Desmond Ridder became quite... well... loud on every social media platform.
But look, I am here to tell you that the first half woes of the offense weren't completely on Mariota. It was on everyone. As people can pick apart Mariota's performance you can do the same for everyone else, too. You can dissect receivers dropping a few key passes (a Feleipe Franks and Hodge drop comes to mind). You can count the 10 quarterback hurries and five sacks as an entire offensive blunder. Just because a quarterback takes a sack doesn't mean it's solely on him and him alone. There are a lot of factors that go into said sack.
Through the first four games of the season, the Falcons were keeping Mariota clean. They had one of the fewest quarterback hurries totals in the league. They had given up 10 sacks. Half of that total through the first four games came through four quarters in Tampa.
Ultimately, my question to everyone calling for Ridder in that game, at that moment is: Why?
Why would you want to put him in that position? Against one of the most experienced defensive fronts in the league? Within an offense that was struggling to protect the quarterback and move the chains? An offense without two of its top play makers nonetheless?
Personally, I don't think that's the situation I want to see Ridder perform in. I don't think that gives you the evaluation you need of him to (one day) make the decision of whether or not you think he's your future at the position.
Do I want to see Ridder operate a Falcons offense in 2022? Yes. I do.
Did I want it to happen in that moment? No. I did not.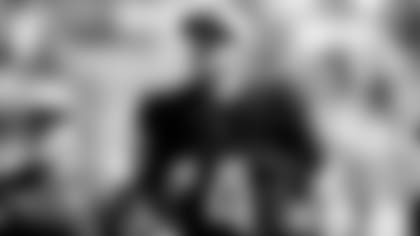 Anger
I wrote this singular word as I watched Grady Jarrett stalk back and forth on the field during the two-minute warning TV break. Anger, frustration and disappointment radiated off his shoulders. Even under his helmet and through a few pounds of pads, you could see it.
I am not going to break down what happened since I did so after the game. What I am going to do is explain why the Falcons had the response that they did postgame. I saw a lot of questions about the way Arthur Smith handled his postgame press conference.
"Why did he not lay into the officials for that penalty?"
"Why is he being soft right now?"
"Doesn't he want to stand up for Grady? Who cares about a fine!"
These were all questions I saw, and honestly, all valid. The call was egregious. No one is arguing that here.
However, my question is: What does a rant to the media do for Smith? Absolutely nothing except potentially 1) getting fined, sure, but 2) ticking off an officiating crew that you may see again.
Trust me. I've seen all the sideline videos like you have. Those officials got an ear full from Smith (and a number of Falcons players and coaches). But I do commend the Falcons for how they handled it postgame.
Every player that did speak on the topic in the locker room said something very similar: It's frustrating that the penalty was called because no, we don't agree with it, but if we play better at the start, if we're more consistent and productive through all four quarters, we're not in that position. I am paraphrasing here, of course, but this is the gist I got from everyone.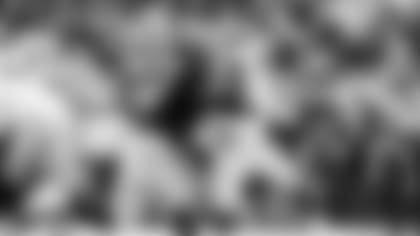 Then, there was Jarrett, himself, who declined an interview with media in the locker room. Can't say I blame him. The anger that was radiating off of him during the game had not subsided. So, what Jarrett did not want to do was make the situation worse for him or the team. Not saying anything in that moment was what was best for him.
Here's the thing, though: Jarrett will speak on this at some point. He's too professional to not at least have a comment or two out there directly from him. He understands the position he's in as a face of a national discussion.
And look, at the end of the day, that wasn't the only missed call on Sunday. No game is ever going to be played perfectly, nor will it be officiated perfectly. The difference is that this one made national headlines.
All of this doesn't take away the fact that the Falcons are right: If they play better earlier, they're likely not in the position to have a game decided on a call.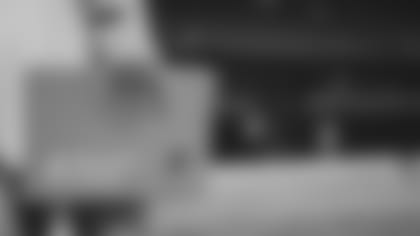 A chapter officially closes
So, when the news officially broke late on Sunday night, this is what I wrote down as I was going through the logistics of the trade itself.
Since Terry Fontenot and Arthur Smith took their respective positions at the general manager and head coach of the Falcons, they've been actively working to move on from significant and expensive contracts dealt out by the previous regime. That included trading Julio Jones to the Titans last year and Matt Ryan to the Colts this offseason. It also meant deciding Jake Matthews and Grady Jarrett were two players they were not willing to give up, their contracts being extended this offseason.
In essence, it felt like Jones was the last shoe to drop. He was the one face of the franchise who had not met a resolution.
Now, a resolution has arrived and with it, a new beginning for Jones and an ending for the Falcons. It's one that's been months in the making, but one that should come as a good thing for all parties involved.