ATLANTA – Playing in a Super Bowl is the dream for anyone in the NFL. Playing or coaching in a Super Bowl located in a city where there are already strong emotional connections takes that feeling to another level completely.
For over a handful of participants in Super Bowl LIII, which takes place this Sunday in Atlanta, there is a bit of added meaning to the pinnacle of the most popular sport in America.
There are nine players between the New England Patriots and Los Angeles Rams who have ties to the state of Georgia, and that number does not include Patriots offensive tackles Ulrick John and Isaiah Wynn who are on injured reserve.
Also not included in that player count is Rams head coach Sean McVay, who grew up in Brookhaven, Ga., and attended Marist High School, where he was the starting quarterback on Marist's Class-AAAA championship team in 2003.
"To be able to come back and be in the city that you grew up, it would mean a lot," McVay said of possibly winning a Super Bowl in Atlanta. "But what's special about it is the Rams are here. To be able to share something special with people that you love and care about, with our coaches, with our players, that would mean the most. But to get to do it in Atlanta where your family lives and you get a chance to see them and they don't have to travel too far to come to the game, it would certainly be special as well."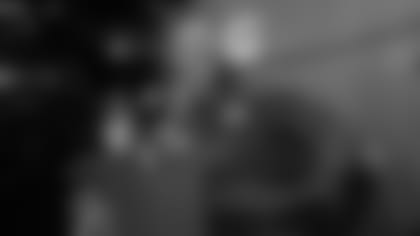 McVay, who just celebrated his 33rd birthday earlier this month, would become the youngest head coach in NFL history to win a Super Bowl. He's already the youngest head coach in the league's history to reach one.
One of the star players who helped McVay's Rams reach the NFL's championship game is running back Todd Gurley, who is one of four former Georgia players playing in Super Bowl LIII. Gurley is joined by linebacker Ramik Wilson in representing Los Angeles, while running back Sony Michel and center David Andrews are the former Bulldogs on New England's roster.
"It's a great feeling, I can't really describe it at all," Gurley said. "Just to be back in the city of Atlanta and the state of Georgia, it's a good feeling. I'm super happy, I'm super excited … I just need to bring the hedges to the Dome now."
Atlanta is located right in the heart of SEC country, where college football reigns supreme. It's fitting, then, that the same city that plays host to the SEC Championship Game would welcome back so many former Bulldogs for the Super Bowl.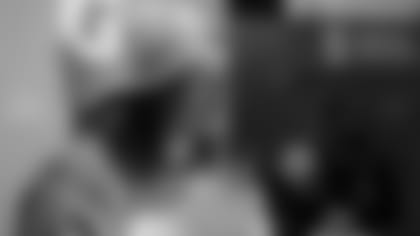 "It's special," Andrews said. "Proud to be able to represent the University of Georgia and proud to have as many guys as we do. I think we have the most of any college.
"It's kind of where my football journey started, watching the Falcons with my uncle coaching and things like that. So, it's special to be home."
The local ties extend far past Athens, Ga., however. Patriots defenders Ufomba Kamalu and Jonathan Jones went to high school near Atlanta, attending Starr's Mill High School and Carrollton High School, respectively. Shaq Mason was a standout offensive lineman at Georgia Tech before the Patriots selected him in the fourth round of the 2015 NFL Draft, and Trent Brown graduated from Westover High School in Albany, Ga.
On the Rams' side, tight end Gerald Everett began his football career at Columbia High School in DeKalb County.
"My family finally won't have to get on a plane to come see me play," Everett said. "I can finally play in front of my home town. I wouldn't have had it happen any other way."
Despite some of the hometown ties, especially between the former Georgia teammates, the players and coaches remain focused on the task at hand. Gurley and Michel, who shared a backfield together at Georgia in 2014, have not yet spoken to each other about Sunday's game. Michel said he reached out to let his former teammate know, "I need that jersey after the game," but Gurley said the two would not talk until after the Super Bowl.
For Georgia fans, and there are plenty of them in and around Atlanta, seeing two former Bulldogs running backs squaring off in the Super Bowl reaffirms the caliber of talent the school has put into the NFL in recent years.
"Those Georgia backs, there's something right about what they're doing down there," McVay said.
When asked about his time together with Michel, Gurley quipped, "I taught him everything he knows, that's why he's in the Super Bowl now. Obviously, I taught him a little bit too much."
The local ties for Super Bowl LIII give Sunday's game a unique community feel for a city that is passionate about high school and college football.
McVay understands first-hand how competitive high school football can be in Georgia, and now he's back in the Peach State seeking his first Super Bowl trophy in the same city where he won a state title 16 years ago.
"That would be very, very special," McVay said.