ORLANDO, Fla. – To those he worked with prior to his arrival in Atlanta, Dan Quinn is more than just a football coach.
He's a leader, a teacher and someone who respects those around him enough to let them inform his decision making. Those who have spent time working with him still hold Quinn in high regard, as was apparent during this year's Pro Bowl.
Generally, when a member of the media approaches a player or a coach he or she is met with a cautious façade. But at the mention of Quinn's name, a smile crept across the faces of Bobby Wagner, Kris Richard and Gus Bradley. That cautious façade replaced by a willingness to talk about a man they respect.
"He was amazing, man," said Wagner, a linebacker with the Seattle Seahawks who played for Quinn in 2013 and 2014. "I loved working with him. Every second. He's so smart.
"The way he approached the game, the way he prepared, it was inspiring. It made you want to watch more film and make sure you were doing your job, because you knew he was doing his work. He's a great leader and a great person. Just a good dude to be around."
Quinn spent two seasons as the Seattle Seahawks' defensive coordinator, helping the team reach back-to-back Super Bowls and establishing the Legion of Boom, one of the best defenses in modern NFL history.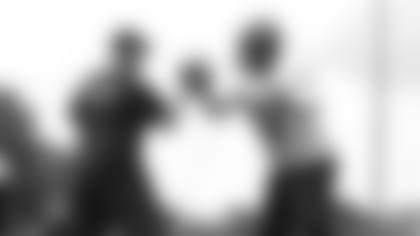 After spending the past four seasons as the Falcons' head coach, Quinn will once again take charge of the defensive coordinator role in Atlanta.
"I think my background in the scheme of what we do and the style exactly like I want to do it," Quinn said of his decision to take over the defensive play-calling. "I like doing it. I've done it before both as a defensive coordinator and as a head coach some. I just thought that was the best way for us moving forward, and something I'm looking forward to."
Injuries played a key role in what was ultimately a lackluster and disappointing season for a Falcons defense that appeared to be trending upward after a strong finish in 2017. But Quinn's decision, as he explained it, seemed to be more about a desire to get his style of defense back to exactly where he wants it rather than an indictment of former defensive coordinator Marquand Manuel's ability in that role.
Quinn's ability to identify and develop a very specific style of play on defense is a strong suite of his, according to those who have worked with him. So too is his ability to communicate that style in an effective way that makes it clear to Quinn's players exactly what their role is in the defense.
"He has a vision of what it should look like and then he does a great job of illustrating that to the players, so it is very clear," Bradley said of Quinn, who served as the Seahawks' defensive line coach in 2009 and 2010 while Bradley (shown below) was defensive coordinator. He is a tremendous leader and has great understanding of the defense as a whole."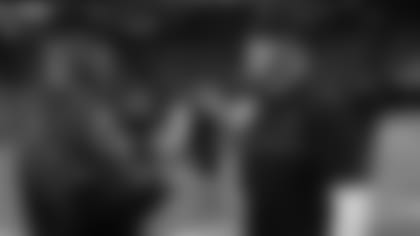 Falcons fans saw a glimpse of the type of impact Quinn can have when taking a greater role in the defense. During the second-half of Atlanta's 2016 Super Bowl run, Quinn took over the defensive play-calling and had a defense with four rookie starters peaking at just the right time.
The defense surrendered an average of 28 points and 386 yards prior to Quinn taking over and gave up just 20.5 points and 346 yards per game during the rest of the regular season.
But while Quinn has a proven track record and a clear vision for how he wants his defense to play, he isn't a rigid leader who dictates terms to those who work for him. Richard, the Dallas Cowboys defensive backs coach who worked under Quinn in the same capacity for the Seahawks before replacing him as Seattle's defensive coordinator, remembers how empowering his former leader was.
"What's really special about him is that he utilizes the people around him, and he trusts them to give him the information that he needs," Richard said. "He recognizes that he's not in there and it's not him solely trying to get everything done, it's a collective effort. And that empowers everyone around him, which in turn, gives him great authority.
"That's so valuable from a leadership standpoint because he's grooming you, whether you realize it or not. So, he's putting that trust in everyone around him and in turn everyone around him trusts him to be accurate, and he is."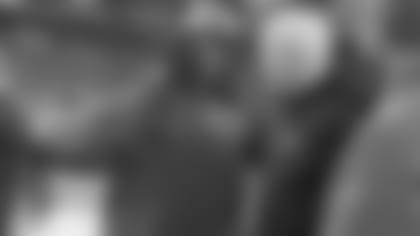 Relying on help from his assistants, Quinn will seek to realign the Falcons' defense with the exact style he expects. Quinn discussed constantly throughout the 2018 season his desire to see the team create more turnovers, generate increased pressure on opposing quarterbacks and get off the field on third downs and in the red zone.
He will have the ability to have a direct impact on those desires not only in practice but on Sundays moving forward. While the intricacies of defensive play-calling may not be talked about as often as those on offense in this era of high-scoring football, each defensive coordinator has a unique fingerprint.
"For us, the defenses always remained the same," Wagner said of the Seahawks' defensive scheme. "The difference is there are certain plays that Gus liked to run more than DQ, and coach Richard liked to run more than DQ. It's just like that vibe. [Quinn] prefers certain fronts more and he prefers certain things more. He blitzed a little bit more, so I loved that. He was really good at scheming the team."
As a head coach and a defensive coordinator, Quinn will have more on his plate than ever before. But this is a scheme that Quinn understands in its entirety and utilized to unassailable success while in Seattle.
There will likely be some adjustments to Quinn's approach during the week, but any NFL head coach is already involved in every aspect of the team anyway. Quinn won't just be involved with the defense in Atlanta now, however. He's taking ownership of it.
"I think as a defensive coordinator if you know the front, linebackers and the coverage, that's so important," Bradley said. "I think that's what he did when he was at Seattle, he could bring those three together.
"For Dan, he's been so involved from Day 1 that I think it will be a real smooth transition for him."