Sarah Ryan, wife of Atlanta Falcons quarterback Matt Ryan, hosted the fifth annual Pink Party at Children's Healthcare of Atlanta on Wednesday afternoon, marking her first time hosting the event since taking over as hostess alongside the Shadow Buddies Foundation, an organization that makes dolls for children who are facing a tough journey and need a friend by their side.
When former Falcons tight end Tony Gonzalez retired after the 2013 season, he knew his family would be moving back home to Kansas City. At that time, October Gonzalez, the Pro Bowler's wife, was the hostess of the annual party. Although the Gonzalezes knew they'd bring the Pink Party tradition with them, they wanted the tradition to stay alive in Atlanta after they left.
When the time came for the torch to be passed on, Ryan didn't hesitate.
Partnering with CHOA and Shadow Buddies, Ryan helped throw her first Pink Party, a few vibrant hours set aside to give young girls, who are patients at the hospital, the chance to escape the monotony of being a patient while going through a chronic and/or terminal illness. They enjoyed fun activities such as getting their nails painted, their makeup done, and the opportunity to try on – and keep – wigs and hair extensions, all before ending the adventure with lunch and pink-frosted cupcakes.
"You think you're doing something for these children and then you leave feeling like they did so much for me; just the perspective that it gives you to see these kids who are fighting battles that you don't even know," Ryan said. "The minute things that you have going on in your life that feel like a big deal, you see some of these young children facing far bigger disadvantages and they're handling it really strongly. It's really impressive. I look up to every face I see come through here."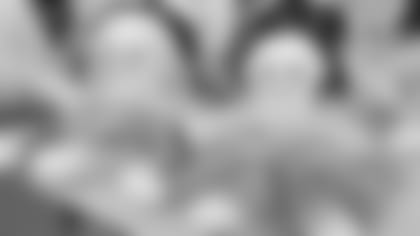 Before heading back up to their rooms, each girl was given a petite clear bag full of goodies, including small pieces of Mary Kay makeup and an assortment of beauty tools, which they then put inside a pink bag labeled "princess."
Then, with a newfound confidence and a twinkle in their eye, they chose their very own Shadow Buddy doll, their constant companion from that moment forward. Some named them right away, while others shrugged and said they'd think about it. In the end, each girl grabbed their doll as soon as she was within reach, and clutched her against her chest. And just for a moment, no matter how brief it was, their minds were put at ease.
Manning the nail station, Ryan learned she wasn't the best manicurist, but that didn't stop her from breaking down the barrier of shyness some patients came in with, ultimately finding their bright smiles. She made sure to interact with each little girl who walked through the doors of the Zone, even if they didn't come to get their nails done, doing so with heartwarming care and a gentle enthusiasm.
"Seeing the smiles on the kids at the end of the day is all worth it," Ryan said. "It's really great, especially around the holidays. It's a nice time to do this kind of stuff."