ATLANTA –Julio Jones and Roddy White share most of the Falcons' record book when it comes to the various receiving records.
White owns two franchise records: Most passes caught in a career (808) and receiving yards (10,863) earning him a spot in the Falcons' Ring of Honor. White will become the 11th member and will be inducted on Dec. 8 when the Falcons host the Carolina Panthers.
Jones is on pace to eclipse both of White's records and doesn't appear to be slowing down anytime soon. In terms of single-season records, Jones owns the records for most passes caught in a season (135 in 2015) and receiving yards (1,871 in 2015).
Let's take a closer look at some of the top receiving performances from Jones and White through the years:
1.    Oct. 2, 2016 (Julio Jones, 300 yards)
The Panthers had no answer for Jones and Matt Ryan in the 48-33 win over their division rival. Jones' 300 receiving yards set a franchise record as did Ryan's 503 passing yards. Jones couldn't be stopped from the beginning of the game when he caught three straight passes from Ryan on the opening drive for a total of 51 yards. The Pro Bowl wide receiver caught 12 passes on the day.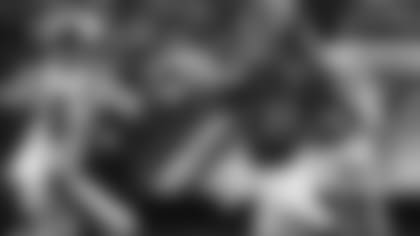 2.    Dec. 8, 2014 (Julio Jones, 253 yards)
Jones stole the show in Green Bay on Monday Night Football when he caught 11 passes for 253 yards and one touchdown. Despite Jones' dominant performance, the Falcons fell to the Packers, 43-37. Jones continued with his success at Lambeau Field four years later in 2018 when he caught eight passes for 106 yards and two touchdowns.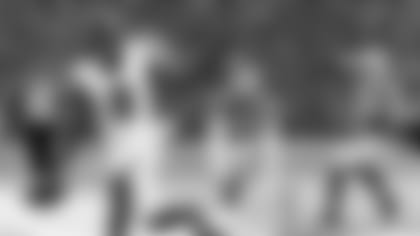 **3.  Nov. 26, 2017 (Julio Jones, 253 yards)
**
The 34-20 win over the Buccaneers put the Falcons on a three-game winning streak and it all started with Jones. This performance marked the third time in Jones' career he posted 250 receiving yards or more. Jones caught two touchdown passes in the victory with one of them being thrown by wide receiver Mohamed Sanu.
4.    Oct. 11, 2009 (Roddy White, 209 yards)
The Falcons dominated the 49ers at Candlestick Park putting up 45 points in the win. White caught eight passes and scored two touchdowns, highlighted by a 90-yard play to put the Falcons ahead two scores.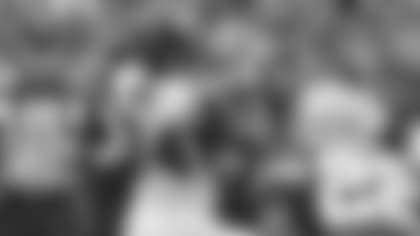 5.    Oct. 24, 2010 (Roddy White, 201 yards)
White's 11 receptions for 201 yards and two touchdowns helped the Falcons hold off the Bengals in the final quarter of Atlanta's 39-32 win over the Cincinnati Bengals. The Falcons improved to 3-0 at home and 5-2 on the year following this win.