Welcome to Straight from the 'Beek! The Falcons are preparing for a huge showdown with the visiting Cowboys on Sunday, and you've got plenty of questions in the meantime. So, let's get to them. Just remember that all opinions here are mine unless otherwise noted.
John from Vermillion, SD
Just wanted to tip my hat to Timothy from Valdosta, Ga.! Totally agree with you. I don't know why so much noise was made about this streak anyways? Uhhhemm, Beek ... any idea? Yes, Beek, you were pumping it. I think Tim is right though, doesn't matter when the wins come just as long as they do. Why not start a streak with Dallas next week!? Just saying.
Matt: Wait, you're calling me out because I noted here (or "pumping it," as you say) that in order for the Falcons to get back into the race they had to string some wins together (also known as a "streak") … and now you're hoping for that very same thing? Alrighty. If you go back and read what Timothy wrote, John, he said he believes that the Falcons can still finish the second half of the season with a 6-2 mark. Now that they've dropped one of those to the Browns, Timothy thinks 6-1 is possible – and that, my friend, would entail a streak or two. That's not pumping it; that's a fact.
Pearson from Buena Park, CA
Is Devonta Freeman done for the year?
Matt: No, Devonta Freeman is not done for the year. There is a chance that Freeman could return this season, but it's still way too early to know for sure. The soonest he could return would be for the Panthers game on Dec. 23. If all goes well with the healing process and the Falcons are still fighting for a postseason berth, I would think there'd be a decent chance we'd see him. Stay tuned.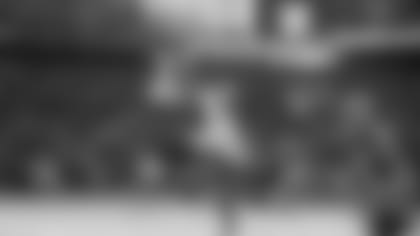 Sean from Omaha, NE
I love Julio Jones and Devonta Freeman, but I think it would be in the Falcons' best interests to move on. If the Falcons are lucky enough to land a trade with a team who has a top-two pick in next year's draft, I would overjoyed if they packaged Julio in a trade deal for one of those picks. I know it's a big if, and I know no prospect is a guarantee, but if they could add a Nick Bosa or a Quinnen Williams to a D-line that seems one puzzle piece away from dominance, I would consider it a steal. As for Freeman, I thought his contract renewal at the beginning of the year was a bad move. Even if he stayed healthy this year, I don't think our win total would be much greater than it is. I think the situation in Pittsburgh proves that the modern NFL team, with all of the modern pass-friendly rules, doesn't need a top-tier running back. I think the Falcons should try to trade Freeman. When no one bites, and no one will, dump him and take the cap hit. This space in our cap should help us retain what I think are more vital cogs in the wheel in Grady Jarrett, Keanu Neal, and Deion Jones, the core of the Falcons' defense.
Matt: I'm glad you're not the Falcons general manager, Sean. Wow. Don't you think you're overreacting just a tad here? Do you honestly think the Falcons would trade one of their all-time best players in Julio Jones, especially when he's playing at an elite level and smashing record after record? You'd really risk trading him and giving up that production (and what he does for other offensive weapons, too) for an unproven draft pick or picks? And as far as Devonta Freeman goes, yes, he's had some tough luck with injuries the last two seasons, but it seems crazy to write him off and just "dump him," as you put it. Falcons fans should know by now that the team has needed all three running backs the last two seasons. Tevin Coleman's contract is up at the end of the year, too. Do you let him go, too? I don't think the majority of Falcons would be "overjoyed" with those moves, Sean.
Timothy from Milledgeville, GA
Hey Beek, how are you? What is going on with our team? I am a die-hard Falcons fan, but this year has tested my faith. We had a chance to play at home in the Super Bowl but have squandered it away. The team's players and coaches make statements like "we under estimated the Browns" or we have to be more prepared and many other excuses. Do they not understand, they have to just do it? The team needs to be tougher in order to compete with other teams. I have no doubt, the Falcons would have won two Super Bowls, back-to-back and be headed to another one, if they were tougher. The head coach is more effective as a coordinator than a head coach. If we keep the players and coaches we have, the results will be the same.
Matt: Hi, Timothy. I'm doing well and it sounds like you're not too pleased these days with the Falcons. I could go into the whole explanation about how even though the Falcons are 4-5 right now, they've won a lot of close games – and that there are some really good football teams that have similar records, etc. Or that if they run the table they'd be in a terrific position for a postseason berth, etc. The Falcons are 4-5 and have won just once so far on the road. They've also endured a ton of injuries to several key players and it's affected this team, especially on the defensive side of the ball. Those are all facts. I am going to challenge you though when it comes to the coaches, specifically the head coach. The Falcons have made the playoffs the last two seasons and were the only team in the NFC last year to return. That's how tough and competitive this league is on a year-to-year basis. Regardless of how you spin it, you can't argue with the success Dan Quinn has had in his relatively short time here. Despite all of the challenges and obstacles they've faced so far this year – and every single team faces some – the Falcons are still in the hunt and we're midway through November. There are going to be some years that are better than others, but as long as they're still in it, that's all you can ask for. They have not squandered away the chance to play in any postseason games. Not yet, anyway. Let's see how it all shakes out. Write me at the end of December and then we can really assess where this team is going moving forward. Deal?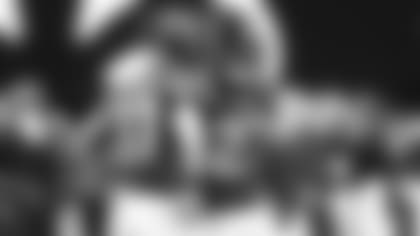 Charles from Lynchburg, VA
Hey, Beek. Diehard Falcons fan here. Just wondering if there's any possible way in the coming season of some much-needed personnel moves, such as trading Vic Beasley, Desmond Trufant, Ricardo Allen. Beasley has VASTLY underperformed expectations upon drafting, aside from his fluke year where he led the NFL in sacks (which I'd say was because of Dwight Freeney). He gives up on the play too easily and doesn't have a motor like Takk McKinley. Tru hasn't been Tru since his pectoral injury, and Damontae Kazee has balled so much that once Keanu Neal returns, Kazee should be paired with Neal starting. Ricardo has been a great Falcon as Trufant has been, but with Trufant's inability to recapture his pre-injury form, and with Allen's replacement balling out, we have Isaiah Oliver, whom I believe will be a great corner. Alford has a tendency to interfere, but he has been more solid than Trufant. Trade these guys for O-line and draft stock to get replacements for these guys that can reach the star player categorization.
Matt: So, let me get this straight. You want to trade three defensive starters – Vic Beasley, Desmond Trufant and Ricardo Allen – and replace them with an offensive lineman (or two) and possibly some draft picks? You also note above that Damontae Kazee should replace Allen and Isaiah Oliver should replace Trufant. Wow, that's a lot of moves. You do know that in order to make a trade, you have to have a willing trade partner – and both sides need to be happy with the deal. You're just assuming another team is going to either trade a starting-caliber lineman and/or draft picks for one or all of these guys. Did you look at the salary cap implications at all? Did you check how many years are left on Trufant's deal, for example? Look, Kazee is playing well, no doubt about it. The Falcons must keep him on the field because he is a playmaker. But you don't think this defense has missed Allen's presence out there? He is the guy who knows where everyone is supposed to be – the chief communicator out there, if you will. His absence has definitely hurt this unit at times, in my opinion. The coaches, who actually know what they're doing when it comes to personnel and know who gives them the best chance to win, like Trufant as the starter right now. Do I think there will be changes next year? Yes, because every team changes every year. Do I think they might move on from a player or two? Yes, teams always do. The Falcons let Dontari Poe, Adrian Clayborn and Taylor Gabriel walk last year, remember? It'll be interesting to see what they do with Keanu Neal, Allen and Kazee next year. But it's a good problem to have. Oliver certainly has the physical tools and is gaining experience. Will he be ready to start next season? Maybe. And Beasley's production, in terms of number of sacks, is certainly down. I know they want and need more there. Let's see how the next seven games shake out.
Jim from Lawrenceville, GA
"Stigma" he's alive and well! It's the beginning of the year ... you have high hopes – Super Bowl hopes even. Then your team belly flops and goes 1-4. Stigma got you, now your disappointed. Stigma is laughing at you. You get over it, you're ok with the failure, the season is over, you start to move on. Your team keeps playing and out of the corner of your eye you notice they are winning and then you look over and you see they're winning more and more so you sit down and you get a little excited even. Next thing you know you put on your jersey, get some chips and dip, some burgers on the grill. Now you're thinking, "Hey, we can win these next two easy games and really set ourselves up to make it to the playoffs." Stigma is snickering in the corner, you can't hear him yet ... it's a trap game. Classic Stigma, he's got you right where he wants you, your jersey on, you're feeling good. "Muhahaha" he roars. In classic Atlanta failure, you lose to a team whose record is 3-48 over the last three years. Stigma got you, oh, he got you good too. But wait it isn't over yet, he is only halfway through this year's master plan. It's a devious one ... You throw your hands up, it's over yet again, you walk away humiliated once more, and oh it's been so many times now but you keep falling for it. "Not any more" you say to yourself. Stigma laughs, you don't know it yet but you're going to win next week, then you'll beat this year's best team on prime-time Television the following week. Oh yes, Stigma is going to suck you right back in. You can't help it. I can hear him snickering right now. Stigma's gone fishing. Your 6-5 now, your alive coming off a great win, what a set up. You win a couple more and make it to the playoffs. Unimaginable, all the things you overcame to get here, your spirits are soaring the possibilities are endless, "Super Bowl here we come baby." Stigma has one on the line. It's the NFC championship game, you lose in the usual epic fashion to your biggest nemesis ... the New Orleans Saints. The Saints go on to win the Super Bowl in your hometown, your house, they now have the biggest bragging rights over you of all time like no other team has ever had. Stigma gets the last laugh, he will rule this town for many years to come.
Matt: Nice troll job, Jim. I'm just hoping that REAL Falcons fans everywhere have the last laugh on Thanksgiving Day and Super Bowl Sunday. Thanks for writing in – this might be the gift that keeps giving.