Welcome to Straight from the 'Beek! Falcons players report for training camp in just 23 days. In the meantime, you've got plenty of questions – so, let's get to them (you can submit your own right here). So, let's get to them. Just remember, all opinions here are mine unless noted otherwise.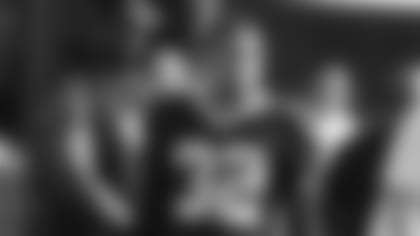 Jerry from Statesboro, GA
Hey, Beek. Since Devin Fuller was cut I think we should make Reggie Davis, Marvin Hall or Ito Smith our primary kick and punt returner. I think it's a bad idea to let our first-round pick Calvin Ridley return kicks because of injury risks. Also, I was wondering if you were going to be at the open practice coming up at the "Benz Nest"? Get it? Benz Nest. I created the Beekers/Beek Nation and now I'm renaming Mercedes-Benz Stadium. And my final question is do you think the Falcons pick up another linebacker for injury insurance? Sorry, one more question. I know we just signed Ron Parker, but why not grab Kenny Vaccaro as well because of his familiarity with the Aint's? Your thoughts.
Matt: Jerry, I'm pretty sure you were the kid who always said, "Just one more" reaching into the cookie jar and pulling out three or four more. OK, on to your questions. Let's clear up the Devin Fuller comment first. Fuller, at least as far as I could surmise, was never really in the mix this season for the return job. Or any job. The Falcons designated Fuller as waived/injured after he tore his ACL during the first week of last year's training camp. Once he ended up clearing waivers, Fuller reverted back to the Falcons' injured reserve list and subsequently missed all of 2017. And that was after missing all of 2016 with a shoulder injury. Now, as far as some of the players who are in the mix to win the return job are concerned, special teams coordinator Keith Armstrong specifically mentioned Justin Hardy, Marvin Hall, Ito Smith and Isaiah Oliver as possible returners. He later threw Calvin Ridley's name out there but said that was "probably wishful thinking" at this point. Regarding your last two questions, yes, the Falcons could certainly make a move at linebacker for insurance and depth, but I'd be surprised if anything happens before camp starts. I also think they'd like to see what they have once the pads come on. I totally get why you think former Saints safety Kenny Vaccaro is intriguing, Jerry. But something tells me he's looking for a situation where he can come in and start (and get paid, despite much of the free-agent money being spent already). It'll be interesting to see how long Vaccaro remains a free agent. I think he's a decent player when healthy. Always good to hear from you, Jerry!
Rick from Lawrenceville, GA
Any thoughts on former Crimson Tide offensive lineman and unrestricted free agent J.C. Hassenauer? I know training camp will tell the full story whether he makes the practice squad or perhaps the 53-man roster, but his technique and his flexibility being able to play several positions should work in his favor.
Matt: You're right about that, Rick. Once the pads come on and these preseason games get underway, we'll learn a ton about these guys. Other than Alex Mack, J.C. Hassenauer is the only other player listed as a center on the roster and that versatility should undoubtedly give him a fighting chance to make this team. Should be fun to watch.
When will Julio Jones get that money?
Matt: Hey, John. All we know at this point is what the team – from Falcons general manager Thomas Dimitroff to coach Dan Quinn and quarterback Matt Ryan – have told us when it comes to Julio Jones: They're talking, it's been productive, sometimes football and business intersect, and they're going to keep it in-house. Other than that, camp kicks off in a little more than three weeks – and that's plenty of time to work things out. Stay tuned.
So, he's still a beast, but has Julio Jones lost a step? While his stats still hold up, he seems to get little separation on his routes. RAC? Is his best value to trade him now? What do you think we could get for him? Seems like, with all the tools we have, we force the ball to him, throw into too many double-coverages and stymie too many drives.
Matt: Hey, Tom. Look, no one knows when and how things will get resolved with Julio Jones at this time, but I fully expect they will – unless I hear something different from team officials. And, no, I don't think you trade the best player on the planet at his position while he's still in his prime – and still has three years on his contract. But I don't get paid to make those decisions, either. Let's just wait and see what happens. There's a lot of time between now and Week 1 of the season – and don't dismiss the fact that Jones is an integral part of this offense, this team and that Falcons locker room.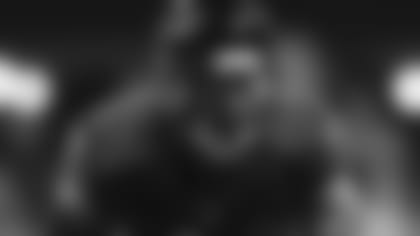 Aaron from Fayetteville, GA
Hey, Beek. First off, I think you're doing a great job! Keep it up! My question is ... do you think Vic Beasley's production will increase since we are moving him back to his natural position this year?
Matt: As you noted, Vic Beasley spent time switching between end and linebacker during the 2017 season – mostly because injuries forced the Falcons to get creative with their use of him. Did the moving around affect his production, causing his sack totals to drop from an NFL-leading 15.5 in 2016 to five last season? Did his own injuries? I think it all played into it, Aaron. I do expect Beasley to have better year in 2018 now that he's playing defensive end full time, though. As far as predicting a sack total for Beasley in 2018 goes, I think somewhere between 8 to 10 makes sense.
And your question, Aaron, is worthy of a Straight from the 'Beek poll question: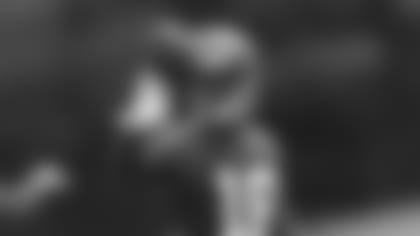 Deric from San Antonio, TX
Do you think Matty Ice will throw for 5,000 yards this year? He should. I got him on my fantasy team. And will Calvin Ridley take over Mohamed Sanu's spot at No. 2? Thank you. I love your columns.
Matt: Man, 5,000 yards is a big number, Deric. Is it possible? Well, considering Matt Ryan passed for 4,944 yards in 2016 and for 4,719 in 2012, he's certainly capable of hitting the 5K mark in a season. Ryan has passed for more than 4,000 yards for seven consecutive seasons and I fully expect that number to hit eight in 2018. But if you're asking me if I think he'll hit 5K this year, I'll say no. He might come close though. And, no, I do not see Calvin Ridley replacing Mohamed Sanu or his production in 2018. I was asked to make a prediction about Ridley's production a few weeks ago by Tai from Lithia Springs, Ga., and this is what I told him.