Welcome to Straight from the 'Beek! The Falcons' minicamp is in the books and training camp kicks off on July 26. You can check out the full camp schedule right here. In the meantime, you've got questions – and I've got answers. Just remember, all opinions here are mine unless noted otherwise.
We're off, beginning with a comment from Iraq.
Kevin, who is stationed in Iraq
Hey, Matt. Feeling great about the direction of the team this year. Thank you for your continued insights and answers. The Falcons contingent visited our location today during their USO tour of Iraq. There was a large turnout of U.S. and British military personnel, along with a few of us die-hard Falcons fans. Coach Quinn, Ben Garland, Alex Mack, and Matt Bryant were extremely friendly and outgoing to all. Thank you to the Falcons organization for making this happen for us who work and are stationed in Iraq. It is greatly appreciated that they took time to endure the travel in order to visit with us. Rise Up!
Matt: That's so awesome to hear – and thank you for taking some time to write me. I know how excited everyone was to be heading over there. And how cool is it for you guys who are Falcons fans over there?! Pretty cool stuff, Kevin. Keep us posted on how things are going over there and thanks for reading Straight from the 'Beek!
Travis from Jacksonville, NC
Which undrafted player has impressed the most, and do any make the team?
Matt: Hey, Travis. The most? That's a tough one, mainly because it's so early and we haven't seen these guys in pads or compete against another team yet. But I'm going to go with rookie fullback Luke McNitt out of Nebraska. And, yes, there will be some undrafted free agents make this team – and one will be at McNitt's position, fullback. He's competing against two other undrafted free agents, Daniel Marx and Ricky Ortiz.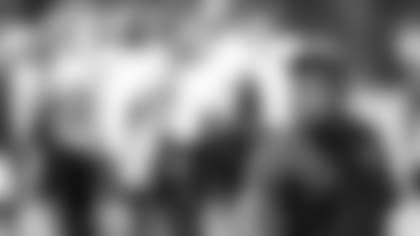 Jerry from Statesboro, GA
Hey, Beek. I love the new site. I see we now have to submit our address as well as email now, but I'm cool with that. Never know when you or the Falcons might send a surprise gift in the mail. My question is about our rookie linebackers. I know De'Vondre Campbell and Deion Jones are safe, but let's say Foye Oluokun just blows up in the preseason, as in 30-plus tackles, 2 INTs, and 5 TFL. Does he unseat Duke Riley? I read your take on Eric Saubert and his much-improved catching and route running. The real eye test will be his improvement in blocking when the pads go on. Who do you think is ranked higher at the end of the season, the offense or defense?
Matt: Hey, Jerry. I'm good with a just city and state for SFTB; I really don't need a street address (people like to see where others are writing in from). The Falcons drafted Foyesade Oluokun for a reason – because they like him. I think he has a chance to make an immediate impact on special teams. If Oluokun has a terrific preseason, then I'm sure he'll eventually see some playing time, but it will also depend on what kind of preseason Duke Riley has as well. I'm expecting Riley to come out and have a great camp, to be honest. Should be fun to watch those guys competing once the pads come on. To answer your last question, I'm going to go with the defense …. for now. I really like what's brewing under defensive coordinator Marquand Manuel (pictured above) and that side of the football. I think that unit is poised to pick up right where they left off in 2017.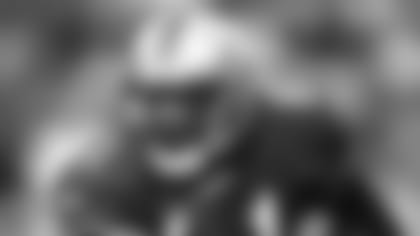 Marquarious from Woodstock, GA
Do you think our offense will be better this year? We had a lot of dropped balls in 2017.
Matt: Yes, I do, Marquarious. Everyone is back on offense and offensive coordinator Steve Sarkisian says he's much more comfortable with the offense heading into his second year here in Atlanta. How much more comfortable? He said the difference is "night and day." I asked him about it and here's what he told me.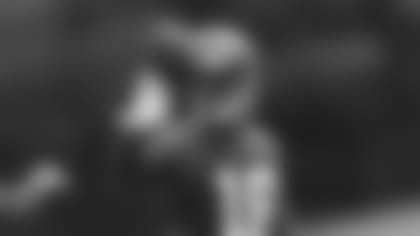 Tai from Lithia Springs, GA
Hey, Beek. Two questions: 1) What's your predictive stat line for Calvin Ridley? 2) Is Ito Smith quietly primed for a breakout campaign?
Matt: Hey there, Tai. I think there are a lot of weapons on this offense, and I think Calvin Ridley will certainly get some opportunities. I don't see him having more receptions than Julio Jones and Mohamed Sanu, but I could see him making some big plays in the passing game – explosive or chunk plays. How does 45 catches for 650 yards and six touchdowns sound? I could see that for Ridley. As far as Ito Smith goes, I wouldn't use the term "breakout campaign" for someone who has yet to play a down in the league. That said, it's going to be tough for him to get touches because of all the aforementioned weapons on this offense – and because Devonta Freeman and Tevin Coleman are entrenched as the 1-2 punch in the backfield. I think Smith can make an impact on special teams for sure. Hopefully, he makes the most of opportunities in the preseason so Falcons fans have a glimpse of things to come. Stay tuned.
Hey Matt! In this last month or so, Falcons fans have been freaking out about the ongoing contract complications of Julio Jones. What is your take on his holding off from practice? Should we be worried?
Matt: I don't think it's time for Falcons fans to panic, Noah. I think Falcons fans should trust general manager Thomas Dimitroff here. And as I mentioned above, there's a lot of time between now and the start of Falcons training camp on July 26. Stay tuned, but don't panic. Not yet, anyway.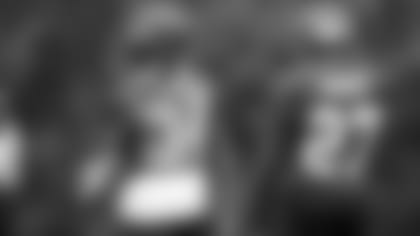 Hey Matt, who do you think the starting nickel corner will be?
Matt: As of right now, Tim, I see the Falcons rolling out the same starters in the secondary as last season – and the nickel corner will be Brian Poole. I think Damontae Kazee looked fantastic in minicamp and will push for more playing time. That should be an interesting battle to keep an eye on during training camp and the preseason.
Hey Beek. Do you think we have a chance on making to the Super Bowl at home? How great would that be?
Matt: Tim, the Falcons certainly do have a chance. A decent one, in fact. There's a lot of work to be done, though. And any team in the NFL is capable of winning on any Sunday – I know that sounds cliché but it's true. The Falcons have the talent and experience on both sides of the ball, but now they must go out and execute once the season starts – and stay healthy. And a little luck (or a few good bounces) always helps, too.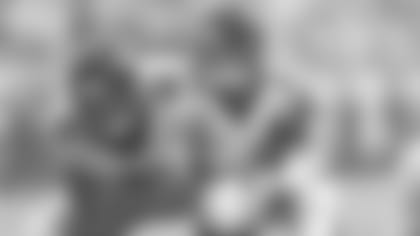 Frederich from Vienna, VA
Hey Beek! Loving the new design on the PC! Looks a lot cleaner and is easier to browse. Mobile doesn't display articles, but that might just be me. Anyway, on to my question. I was having a debate with some friends and wanted to know your take: Who do you believe to be the five most critical players on the team? Not necessarily the best players, but kind of like the least tradeable. I felt like we have lots of good players, so the question is pretty opinion-based. Also, interesting: would you see Matt Bryant coming close to making that list? He does score the most points and is a true veteran.
Matt: Oh, I'm always up for a good debate, Frederich, especially if that entails the Falcons. Do you want my list of the five most important Falcons on this team? You got it. Here they are 1) Matt Ryan, 2) Alex Mack, 3) Deion Jones, 4) Grady Jarrett and 5) Julio Jones. Two other players who I think are critical are Jake Matthews and Matt Bryant.
My Atlanta Falcons app is working now!!
Matt: Woo-hoo! Yes, it's back in business, John. It might require you to download the latest version, but at least it's working again. We can all breathe a sigh of relief. Hey, if you guys want push notifications on any breaking Falcons news moving forward, you really should download the app. I'm glad it's working for you, John.